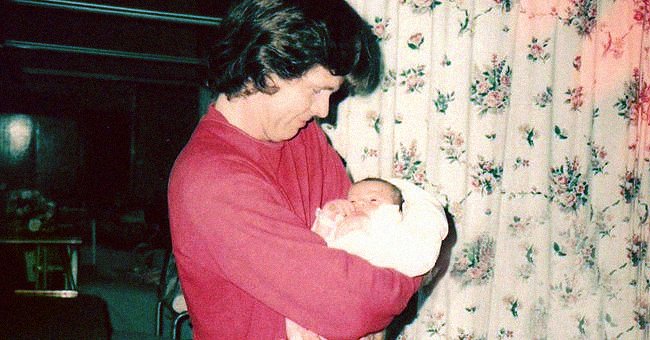 twitter.com/guardian
Man Finds Out His Father Was an Undercover Cop Assigned to Spy on His Mom — What Happened Next?
Imagine thinking you know who your father is only to find out that he had a relationship with your mother because he was investigating something related to her. A man who went through this ordeal has finally told his side of the story.
In the 1980s, Bob Robinson got into a long-term relationship with a woman and even fathered a child with her for other reasons besides love. Robinson was actually an undercover police spy who was on the job.
He was investigating animal rights and environmental groups. Everyone thought he was an anarchist, who sported a long-hair look, but his real name was actually Bob Lambert and he was a policeman.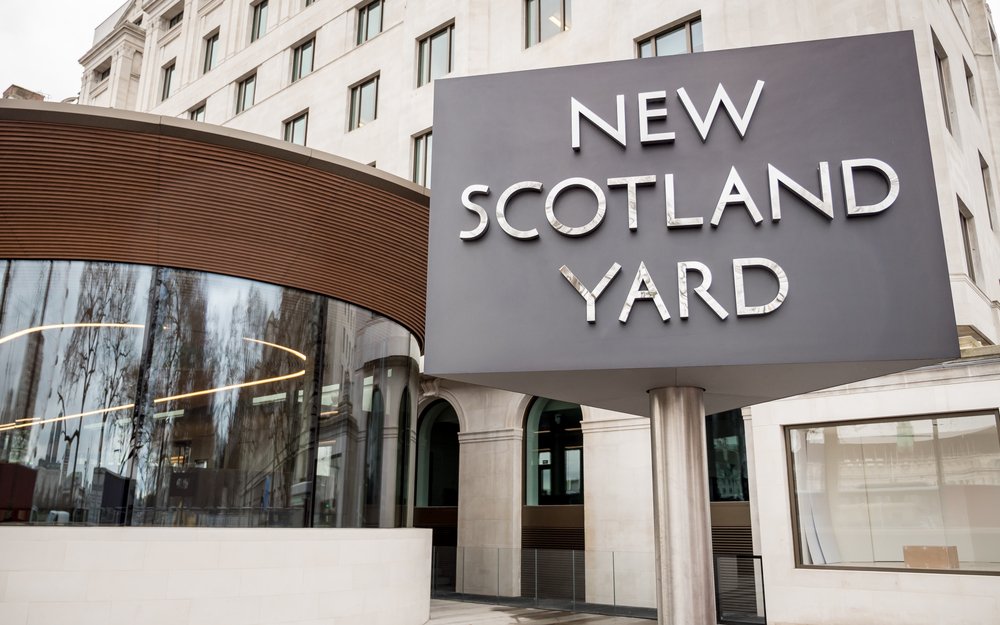 New Scotland Yard, the home of the London Metropolitan Police on its new site on Victoria Embankment, Westminster, London on March 8, 2017 | Photo: Shutterstock/pxl.store
It all began in 1984 when the policeman was given the task to infiltrate leftwing groups. He created his identity by stealing the one of a 7-year-old boy who died in 1959 from a congenital heart defect.
Lambert worked for the Special Demonstration Squad (SDS), which frequently stole people's identities in order to do their spy work. In the 40 years that the unit exited, it managed to spy on thousands of activists.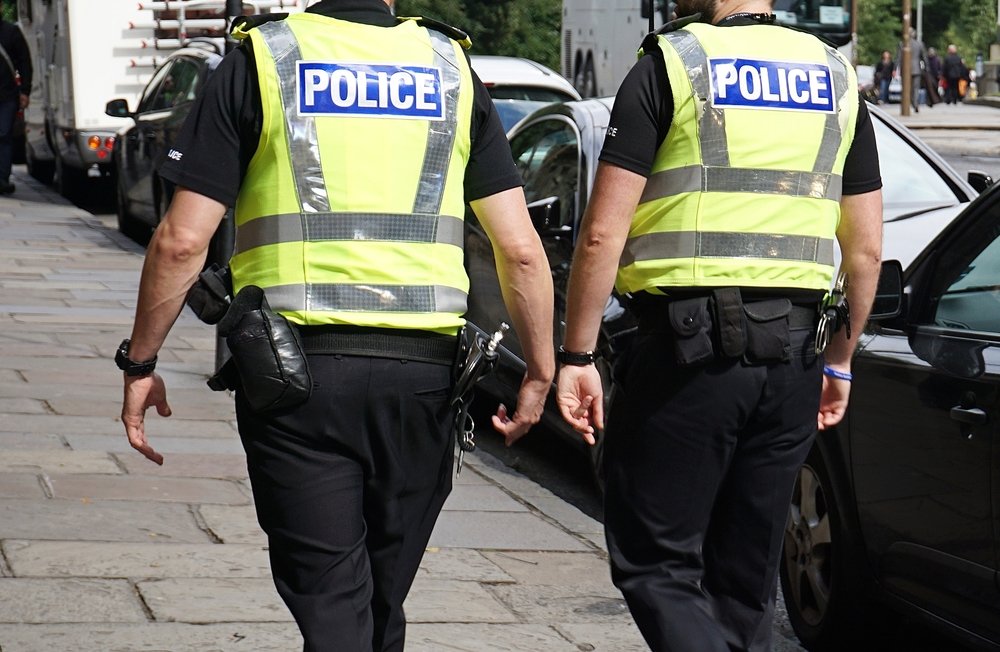 Two police officers fully clothed in their work gear and walking together while on duty | Photo: Shutterstock/Tana888
Lambert got into a relationship with Jacqui, who was 22 at the time and an animal rights campaigner. In 1985, the policeman, who was known as Robinson to his girlfriend, welcomed their only child, who is named only as TBS.
He seemed to be completely in love with his boy and stayed with him and his mother until the child was 2. Playing his undercover role well, the spy reportedly set fire to a branch of Debenhams but he's denied the allegation.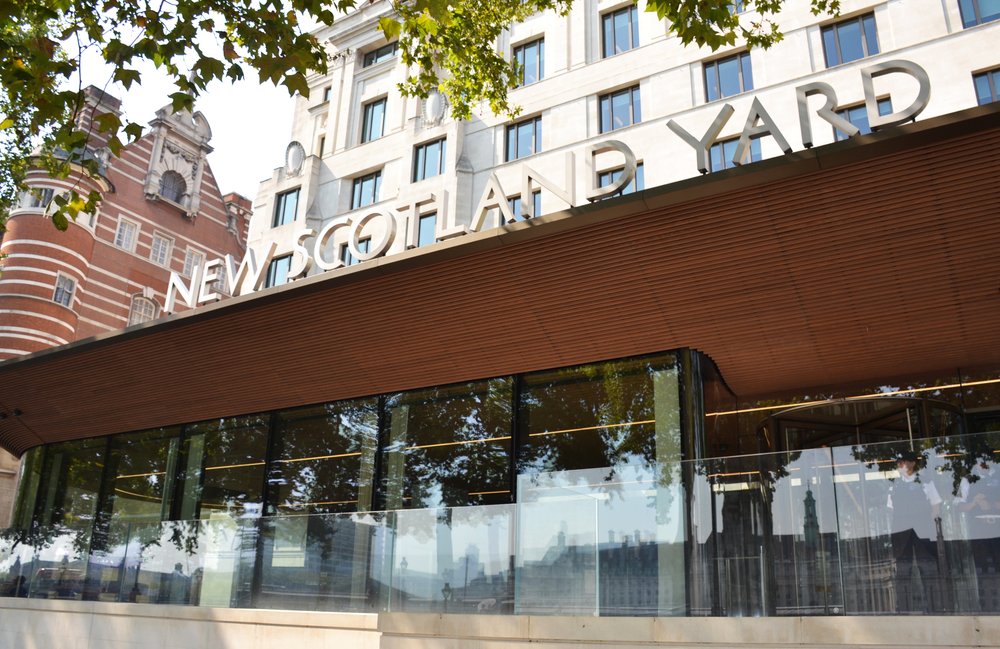 New Scotland Yard, the home of the London Metropolitan Police on Victoria Embankment, Westminster, London on August 27, 2019 | Photo: Shutterstock/Arevik
The arson incident was part of a campaign against the fur trade. In 1988, Lambert created his exit strategy by telling the mother of his child that he needed to get away because the police were close to catching him.
The spy then alleged that he'd run away to hide in Spain. However, the truth was that he'd gone back to work for the Special Branch in London where he was given a more senior role in the 1990s.
The policeman ran the SDS's secret operations and some of their work included monitoring the campaign of teenager Stephen Lawrence, who was murdered. What Jacqui didn't know that the man she called Robinson was actually married.
The spy had two children besides TBS. Jacqui ended up bringing up their son on her own and TBS believed his father was actually a political activist who fled abroad to avoid going to prison.
In 2012, TBS and his mother came across a newspaper article that spoke about Lambert. The policeman's son, who is now 35, launched a lawsuit that gave him anonymity, hence his real name isn't used.
Scotland Yard has since apologized and paid TBS a monetary compensation for his suffering. The Metropolitan (Met) police paid him after he claimed in his lawsuit that he was suffering from psychiatric damage.
TBS confessed to The Guardian that he didn't think the police were actually trying to fix things but just to cover their own backs.
He only discovered his father's true identity at the age of 26. The Met also previously paid £425,000 or more than $500,000 to Jacqui after she also took legal action because of the trauma she personally experienced.
Jacqui thought about suicide and had to get some psychiatric treatment after discovering that her father's child was actually a spy. The Met assistant commissioner, Helen Ball, has since written to TBS on behalf of the commissioner, Cressida Dick to apologize for how their mission affected him, writing:
"I wish to express my unreserved apology for the Metropolitan police's role in the circumstances that led to your father's relationship."
The Met has also settled both lawsuits from TBS and his mother. TBS confessed to The Guardian that he didn't think the police were actually trying to fix things but just to cover their own backs, stating:
"It feels as though as they are not genuinely wanting to put a wrong right."
According to Daily Mail, TBS and Lambert have since become quite close in recent years. Jacqui allegedly revealed that her son didn't blame his father for anything and they saw each other quite often.
In a completely different story, twin sisters Etta Stevens and Sandi Ikenn were given up for adoption and taken in by two different families in Chicago. They only found out 70 years later that they actually lived a few miles away from each other all along.
Please fill in your e-mail so we can share with you our top stories!