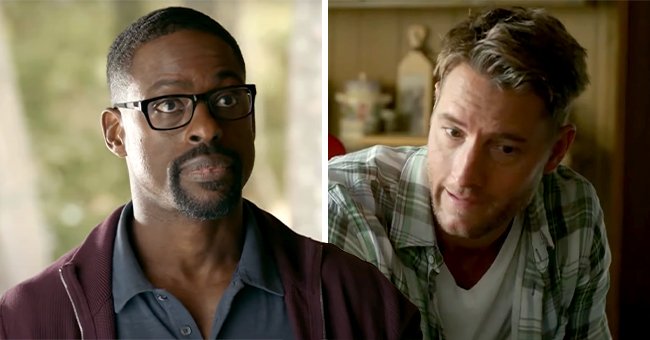 YouTube/TV Promos
Inside 'This Is Us' Season 5 Premiere — Big New Twist & COVID-19 Inspired Storyline
After the much-anticipated premiere of season 5 of the American hit series "This Is Us," viewers were kept at the edges of their seats. The new season had a COVID-19 inspired storyline and ended with a mind-boggling plot twist.
After being off the screen for a while, the hit American series "This Is Us" has returned with much to be anticipated. The drama premiered just yesterday, and it left an indelible mark on the hearts of the viewers.
From a massive plot twist to a new COVID-19 inspired storyline, the series opened up new captivating chapters. It came as a huge shock when it was revealed to the viewers that the character Laurel who they thought died in childbirth, never actually did.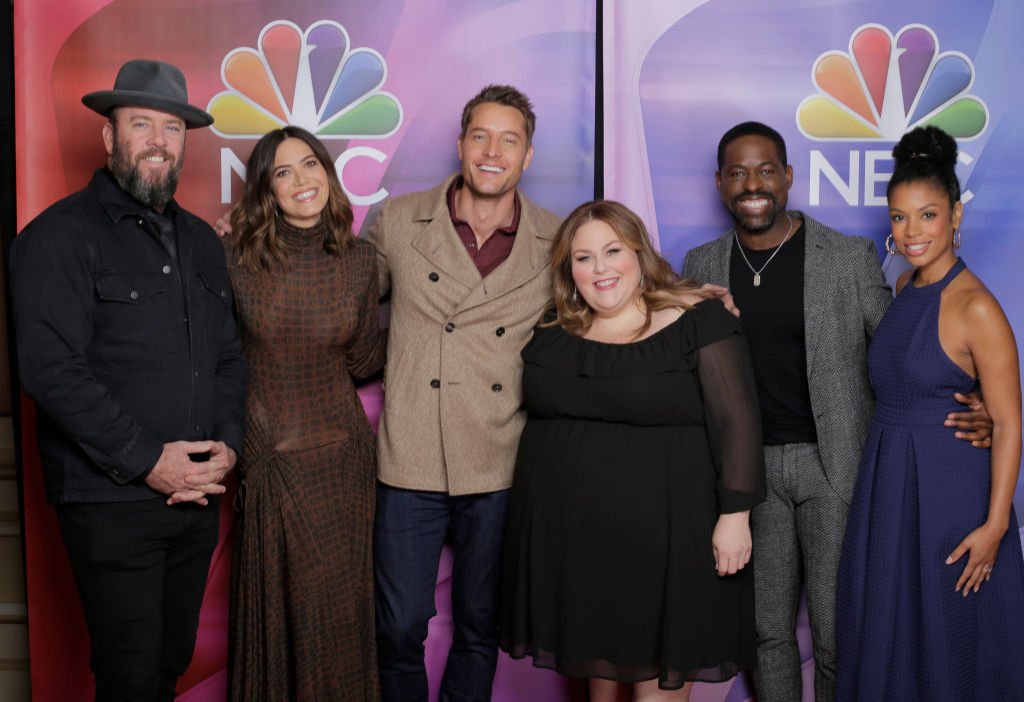 The cast of "This Is Us" pose during NBC Universal event press tour on January 11, 2020 | Photo: Getty Images
The new trail of events was set to start a chain reaction since Laurel's son Randall grew up to become a young man who battled with an identity crisis. The shocking twist was revealed during the final seconds of the two-hour episode.
In an interview, Dan Fogelman, the creator of the series, explained that there was "obviously a story to tell," continuing onward from the moment the revelation was made.
He then buttressed that it was not "something that was going to be dragged out, and answers would be gotten quickly without spoiling too much fun." He also added since the mystery was not going to be dragged over multiple seasons, viewers would find it elegantly done.
After refusing to reveal if Laurel was still alive in the present day, he answered that the first half of the season would see to answering that and added that it was a big part of Randall's journey.
He also revealed that due to the pandemic, extra precautions were put in place
Fogelman explained that it was all about Laurel and "also really about Randall's character and what learning her story does for him." He also added that he and his team had to make changes to the script in light of the COVID-19 pandemic.
Earlier this month, the fans of the hit series were given a little glimpse when a captivating 30-second trailer was released. The footage showed the Pearson family trying to get their lives back together after season four's dramatic ending.
In other news, one of the prominent actresses on the show Mandy Moore announced on her Instagram last month that she and her husband Taylor Goldsmith were expecting their first child.
In an interview, actor Milo Ventimiglia who plays Moore's on-screen husband, opened up about the development and explained that the cast members would navigate through it.
He added that though Moore was not visibly pregnant yet, they were all going to get used to it. He also revealed that extra precautions were put in place due to the pandemic, especially since her situation was a sensitive one.
Last month, actress Chrissy Metz who plays Kate on the show, announced that she was officially dating her heartthrob Bradley Collins through a series of sweet photos. The pictures were posted on her birthday, which was also National Boyfriends day.
Please fill in your e-mail so we can share with you our top stories!