Iggy Azalea Assures Fans That Her Baby's Father, Playboi Carti Will Be in Their Son Onyx's Life
Rapper Iggy Azalea cleared the air about her baby father Playboi Carter's involvement in raising their son Onyx shortly after she confirmed their split.
Rapper Iggy Azalea is setting the record straight about her future relationship with her baby father Playboi Carter, as regards their son Onyx, shortly after their messy split.
On Monday, October 27, the "Fancy" crooner took to her Instagram story to clear the air about Playboi Carti's involvement in Onyx's life after her breakup message speculated that he would be cut out of their lives.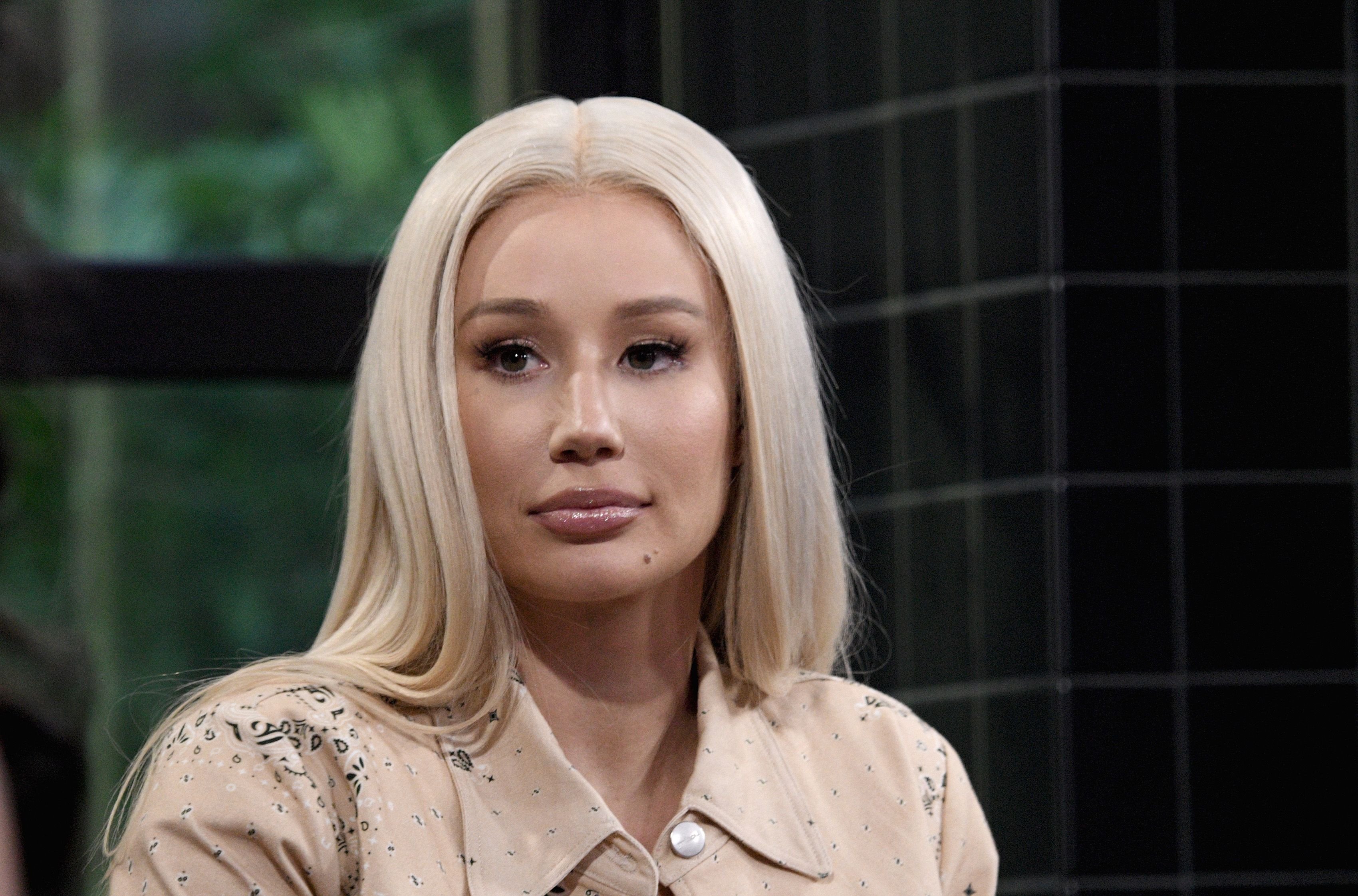 Azalea wrote that nothing that she said about she and Playboi Carti's split was meant to be interpreted as her insinuating that he wouldn't be a part of their son's life.
The news of Azalea and Playboi Carti welcoming a child first surfaced at the end of 2019, but neither party confirmed the news.
However, it seems some of her fans have taken it that way, and she wants to tell the truth. She continued, assuring fans of her baby father's commitment to parenting:
"Onyx is so loved by his dad & has always had both parents in his life from day 1."
The statement came a day after Azalea, whose birth name is Amethyst Kelly, shared her son's first photos, since confirming his birth in June. The doting mother uploaded a two-slide post that showed her carrying her bundle of joy.
In the first snapshot, the rapper was clad in a skintight black dress that showed her figure as she carried Onyx on her right side. The next slide gave fans a closer look at his adorable face, and as expected, Azalea looked stunning in a stylish black ensemble.
The news of Azalea and Playboi Carti welcoming a child first surfaced at the end of 2019, but neither party confirmed the news. It was, however, noticed that she stayed away from social media from December to May which was believed to be the peak of her pregnancy.
By the end of April, Onyx was born, but she didn't confirm it until June with a statement promising to keep his life private. Shortly before posting photos of baby Onyx, the rapper confirmed her split from Playboi Carti via her Instagram story.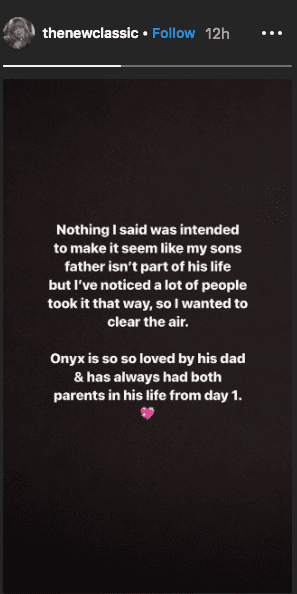 The "Pretty Girls" crooner shared a series of cryptic posts about people taking loyalty for granted and how Playboi Carter lost a real one before clarifying the posts' meaning. She wrote:
"What I meant last night was that I'm raising my son alone & I'm not in a relationship."
The former lovebirds were first linked in 2018, and their relationship has mostly been off and on for the two years they were together. The four-time Grammy nominee is no stranger to keeping fans updated about what is going on with her via social media posts.
Earlier this month, she got candid about how the pandemic was affecting her negatively. Azalea tweeted that she felt unmotivated and lazy after responding to a fan who asked why signed copies of her single "Dance Like Nobody's Watching" were delayed. The rapper disclosed that the pandemic slowed down production, and she was going crazy about it.