Tyra Banks Says Someone Is Intentionally Spreading Lies about Her on DWTS & She Knows Who It Is
Tyra Banks is under fire from the internet over "Real Housewives" ban rumors but the former supermodel has revealed the truth behind the incident and knows who the culprit is.
Tyra Banks is a dominant force in the entertainment business and has graced several runways, TV shows, and movies. The mother-of-one recently confronted the rumor about her banning "Real Housewives" members from "Dancing With The Stars."
The 46-year-old has received plenty of shade from fans ever since her debut as the host of "DWTS" and the latest rumor is any better. Banks revealed during an interview that there was no truth behind the "Real Housewives" ban rumors.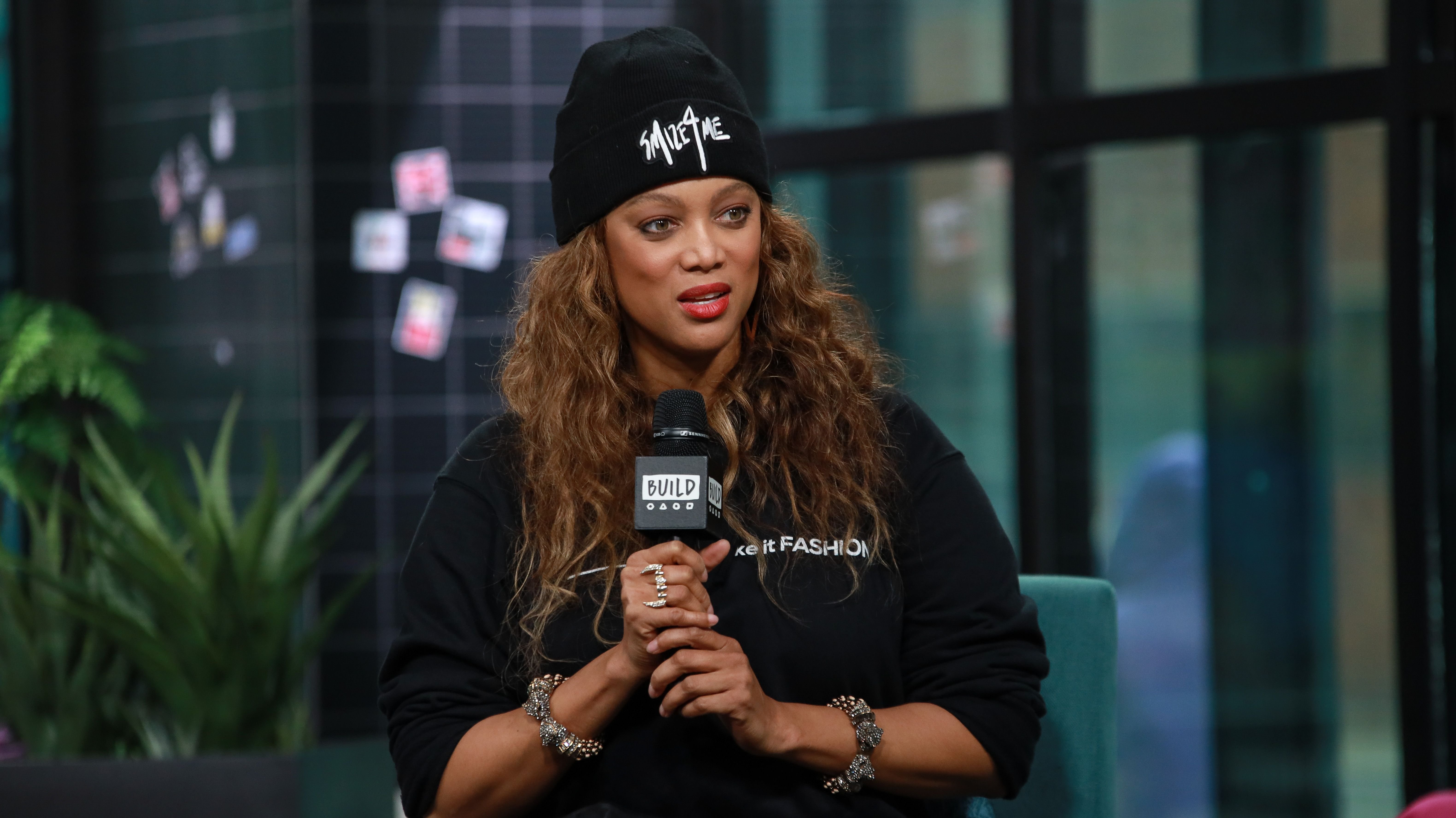 The "Life-Size" actress explained that she was not a member of the casting team and had no power over who got chosen for the show. She also acknowledged the "Real Housewives" as big stars and said the rumors were the work of a hater. In her words,
"There's somebody that's hating. Somebody that's mad there are changes on Dancing With the Stars so they are making stuff up...I think I know who it is, but I haven't called them out yet."
"Real Housewives Of New York City" star Bethenny Frankel shared her thoughts on the ban rumors with a message on Twitter.
Banks' publicist, Elana Rose told sources that the model was not only a fan of the "Real Housewives" but also a businesswoman and as an entrepreneur, she had no reason to hate on her fellow business-women. 
The mother-of-one reportedly tried to get a friend of hers on the "Real Housewives" and also modeled with Cynthia Bailey, one of the stars of the show while Eva Marcelle starred on "America's Next Top Model."
"Real Housewives Of New York City" star Bethenny Frankel shared her thoughts on the ban rumors with a message on Twitter after a source claimed that Banks issued a ban on her and other housewives because they were no longer popular.
I deleted that last post Bc I really like & have a great relationship with Deena Katz from #DWTS. If @tyrabanks wants to come on my podcast, she is welcome anytime as she has built a successful brand on her own in her own way. #justbwithbethenny

— Bethenny Frankel (@Bethenny) October 22, 2020
Frankel stated in the tweet which she later deleted that although she was no longer a housewife, she had been asked to be a part of the show by "DWTS" casting director, Deena Katz.
The TV personality also invited Banks to come on her podcast so they could talk in another tweet where she also explained why she deleted her previous tweet. 
Asides from the rumors, the "DWTS" host struggled with her wardrobe changes. The 46-year-old confessed that she practiced her style changes ahead of time in her garage but it wasn't enough to stop mishaps from happening.
During the episode which aired on October 26, Banks wore a fancy long dress with sneakers because her feet were hurting. However, during the costume change, she forgot to wear her heels and walked on stage with the sneakers.