Bernie Mac's Daughter Je'Niece Shares a Sweet Post on His Look-Alike Granddaughter's 14th B-Day
Comedy actor Bernie Mac's daughter, Je'Neice McCullough, shared a heartwarming birthday message to her look-alike daughter, Jasmine, who turned 14 on October 29.
Je'Neice McCullough, daughter of the late stand-up comedian Bernie Mac, has been a doting mother to Jasmine Childress, whom she shares with husband Theatris Childress III.
Realizing that Jasmine, whom she fondly calls "The Fizzle," is growing up so fast, the 42-year-old mom could not help but express her love for her daughter through a heart-melting message on Instagram.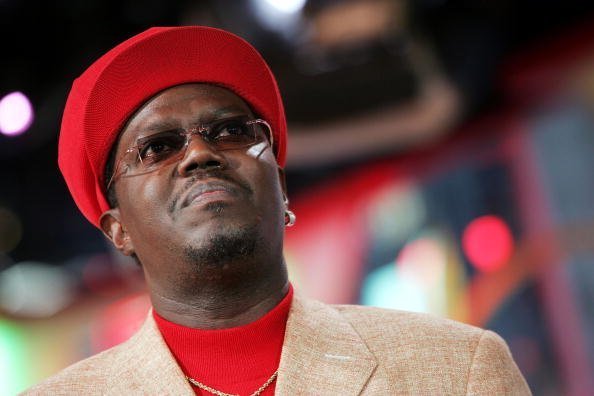 OVERWHELMED WITH JOY 
In her lengthy post, McCullough shared that even if many people thought she would have children of her own, she was never sold on the idea of having children.
The thought of being childless continued after she married Childress in 2002 until one day, she had a vision of a baby. The baby fantasies lingered on McCullough's thoughts for a long time.
After experiencing that vision, McCullough later found out that she was three months pregnant. When Jasmine was born, McCullough was overwhelmed with joy.
A SPECIAL PRIVILEGE
For lack of adjectives, McCullough wrote that Jasmine is her "most everything ride" she has taken in life and her most favorite person who ever existed in the world. Filling her daughter's day with extra love, the proud mother added:
"It has been a privilege to be The Fizzle's mom. I am so proud of the young woman she is and is becoming and I appreciate her in so many ways."
McCullough thanked Jasmine for choosing her to be her mother. After her sweet tribute, many Instagram followers sent warm birthday greetings to her daughter in the comment section.
STILL A SOFT MAN
McCullough's love for Jasmine, who shares a remarkable resemblance with her, is the same love she feels for Bernie Mac, whose real name is Bernard Jeffrey McCullough.
Despite Bernie being "a hardman," McCullough shared that he appears to be a different man when it comes to her and Jasmine. She said the comedy actor is soft around her and her daughter.
McCullough said in a 2014 interview that comedy had been her father's way of coping with issues in his life.
It was in 2008 that Bernie had his final moments with his family. His longtime wife, Rhonda, had a tough moment dealing with the veteran actor's dying state and even begged for him to stay alive.
However, Bernie passed away on August 9 due to complications of pneumonia. The "Ocean's 13" star was hailed as one of the greatest comedians of all time.
In a 2014 interview, McCullough said that comedy had been her father's way of coping with issues in his life. Amid his death, Bernie's legacy films and TV will live on forever.
Bernie's death is a huge loss to the entertainment industry, and many of the actor's fans were heartbroken that they lost one of Hollywood's comedy kings. 
Early this month, McCullough took to Instagram to share a touching message paired with a throwback picture of herself with her amazing father, who would have turned 63 on October 5.