Caitlyn Jenner's Life through the Years — from Olympic Record to Gender Reassignment
Television personality Caitlyn Jenner has had a long and interesting life starting as a young and promising high school student to becoming an Olympic record holder, and then later going through gender reassignment.
Some people only know Caitlyn Jenner as the mother of the famous Jenner-Kardashian children and a reality star who had gender reassignment surgery. However, the television personality is way more than that and in this piece, we take a look at her life through the years.
On October 28, 1949, the star was born in Mount Kisco, New York, as William Bruce Jenner. By 1968, she was in high school as a young senior boy who was actually quite handsome with a much fuller face.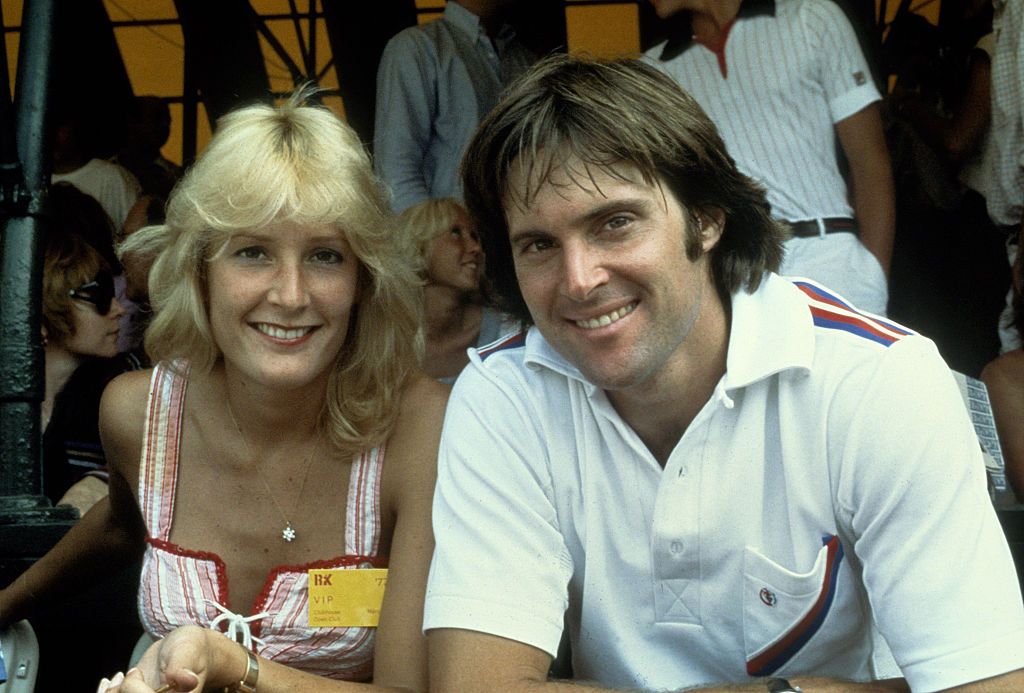 TAKING PART IN THE OLYMPICS
Jenner made her name known in July 1976 when she took part in the Summer Olympics in Montreal. At the time, she was still known as Bruce and took part in the decathlon where she won a gold medal.
She actually trained for 6 to 8 hours daily for four years to qualify for the games. Four years before the 1976 Summer Olympics, the star finished in tenth place at the 1972 Olympics for the decathlon.
MARRYING 1ST WIFE & MODELING
Jenner, who was still known as Bruce, married Chrystie Jenner on December 15, 1972, but they divorced late on January 2, 1981. The former couple had two children, a son, Burt, and a daughter, Casey Jenner.
In September 1980, the handsome star did some modeling work by appearing in a well-known magazine. She posed, as Bruce, in a portrait for "Sports Illustrated" magazine looking quite natural.
HER SECOND WIFE
The reality star went on to marry Linda Thompson on January 5, 1981, and they divorced on February 10, 1986. With her second ex-wife, the television personality had two more sons Brandon and Brody Jenner.
Before their divorce, the former couple was spotted at a classy Los Angeles event in November 1982. The pair were dressed up; with Jenner wearing a classic black suit with a white shirt and a big bowtie.
THIRD WIFE & COMING OUT
The former star of "Keeping up with the Kardashians (KUWTK)" married Kris Jenner on April 21, 1991, before they divorced on March 23, 2015. They share two children too, daughters, Kendall and Kylie Jenner.
He also became the stepfather of his third wife's three daughters, Kourtney, Khloé, and Kim Kardashian. The couple's relationship crumbled when Jenner confessed that she always felt she was a woman trapped in a man's body.
GENDER REASSIGNMENT
In June of 2015, Jenner finally completed her public gender transition. She officially introduced herself as Caitlyn Jenner with a cover article and a photoshoot for "Vanity Fair" magazine in July 2015.
It was the very first time that a transgender person was featured on the magazine's cover. On September 25, 2015, she changed her birth name and gender legally and later received a new birth certificate.
JENNER'S SERIES & MEMOIR
The reality star also filmed the reality series, "I am Cait," to open up about her gender reassignment and transgender journey. On the show, the television personality revealed that she wanted to live the rest of her life as her authentic self before it was too late.
Her show was canceled by E! in August 2016 but the short-lived series won a GLAAD Media Award for Outstanding Reality Program. In April 2017, she released her tell-all memoir, "The Secrets of My Life."
HER MANAGER & REALITY SHOW STARDOM
In November 2017, Sophia Hutchins, a transgender activist, moved in with Jenner leading to rumors that they were dating. However, the pair has denied the claims and Hutchins works as the star's manager.
In November 2019, the reality star took part in season 19 of the UK's "I'm a Celebrity…Get Me Out of Here!" She finished in sixth place and there was some controversy when her family failed to meet her when she returned to the US.