Male Gorilla Is Born via C-Section at Franklin Park Zoo in Boston
An adorable male gorilla baby was born on October 14 at the Franklin Park Zoo via Cesarean section. He's the first male gorilla ever born at the zoo.
According to Zoo New England, the mother gorilla, Kiki, experienced vaginal bleeding days before her due date, so the zoo immediately decided to proceed with the procedure.
The vet team became worried that Kiki might have placenta previa, "a condition where the placenta lies over the entrance to the cervix, blocking the path for delivery of the baby."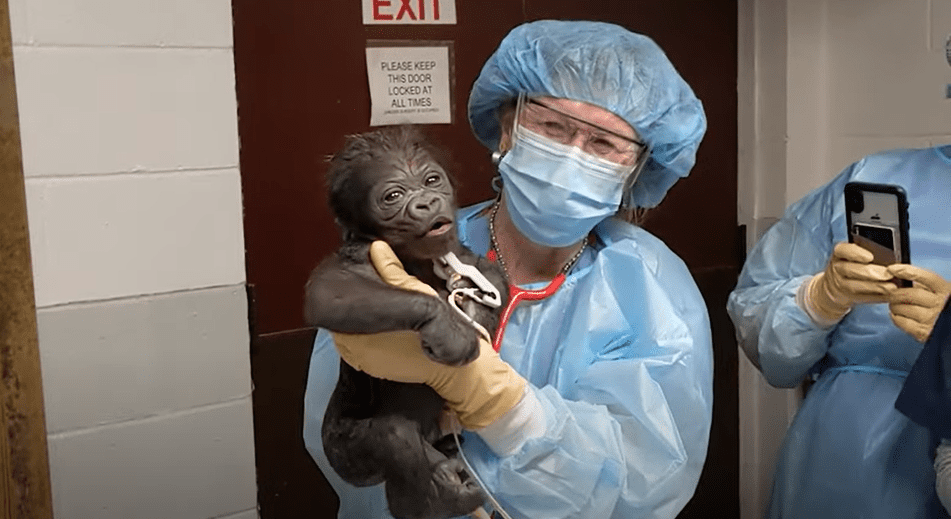 HEALTHY MOTHER AND BABY
Alongside the specialists from Brigham and Women's Hospital and Cummings School of Veterinary Medicine at Tufts University, the vet team at the zoo performed an ultrasound on Kiki.
The mother gorilla was then shepherded through the C-section after the ultrasound confirmed that she had placenta previa. The 6 pounds and 3 ounces gorilla baby was delivered at 6:35 p.m.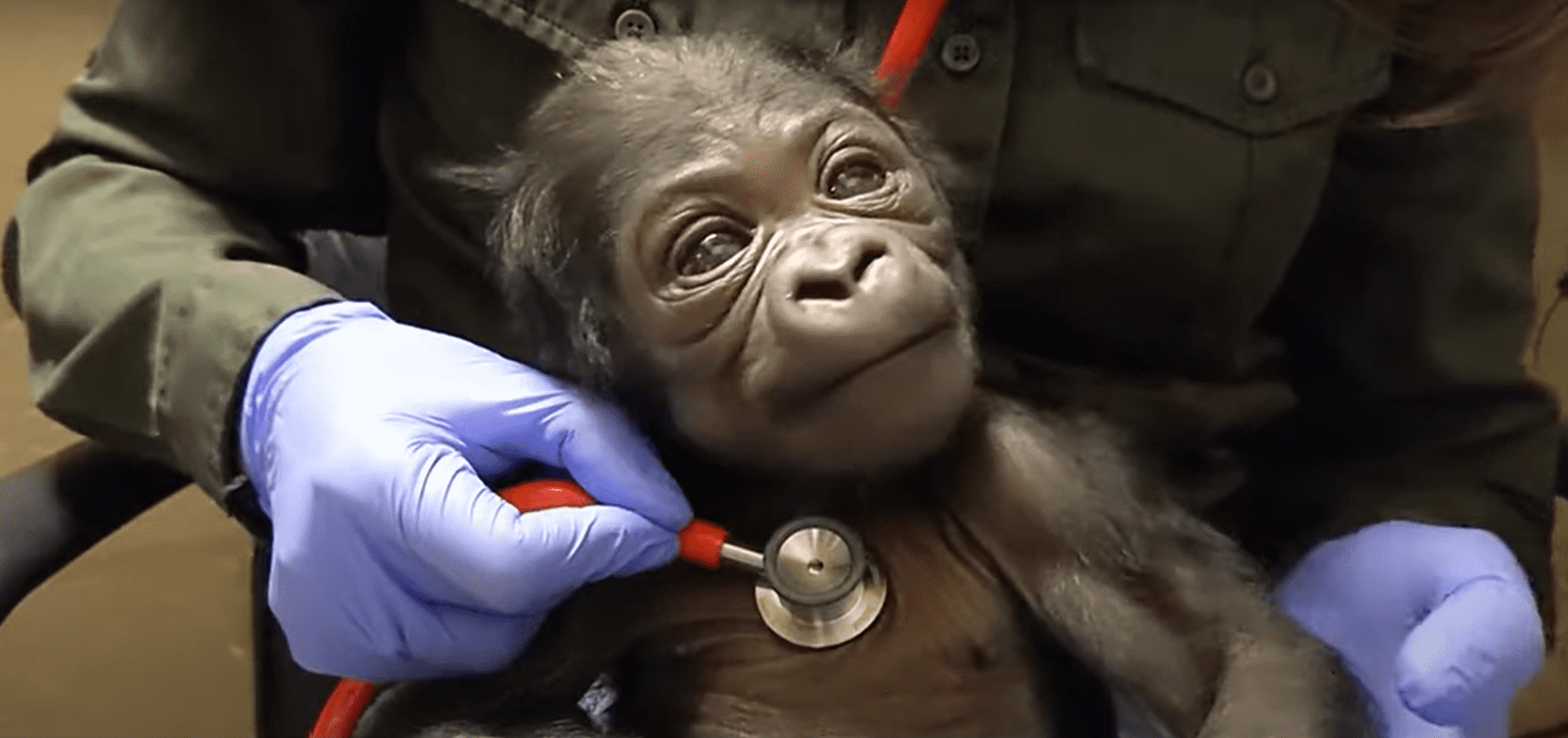 Zoo New England Vice President of Animal Health and Conservation, Dr. Eric Baitchman, said that this was indeed a team effort. They were relieved Kiki and her baby are both safe and healthy, Baitchman added.
In a press release, the zoo said that the two were successfully reunited on October 15. They have bonded well and are being closely monitored before their public debut together.
In 1977, the first to be born via C-section took place at the Los Angeles Zoo.
AN UNCOMMON BIRTH PROCEDURE
For news on when Kiki and her baby boy will make their debut together, visit Zoo New England's official website, or follow them on their Facebook page.
Meanwhile, according to Simple Most, Gorilla C-sections are uncommon because gorilla mothers tend to have more uncomplicated deliveries than human mothers.
Baby Gorilla Born Via C-Section at Franklin Park Zoo in Boston: 'This Was Truly a Team Effort'​ https://t.co/3nyYtnoMoX

— People (@people) October 22, 2020
Gorilla females have broader and bigger pelvises than their babies' size, the news outlet explained. In 1977, the first to be born via C-section took place at the Los Angeles Zoo.
At the San Diego Zoo Safari Park, a gorilla C-section because of labor complications happened in 2014. In 2019, a baby gorilla born via C-section at the Bristol Zoo in England passed away a few days after birth.
Just look at those eyes❤️ The baby is the first male gorilla ever born at the Boston zoo! https://t.co/sKSiloYPUw

— FoxNashville (@FOXNashville) October 21, 2020
In related news about newborn babies, Jerusalem Biblical Zoo recently announced that a baby giraffe had been born. According to the zoo, the baby weighed in at 65 kilograms.
The baby giraffe was already towering at 180 centimeters (5'8 feet) tall. In the announcement, the Jerusalem Biblical Zoo did not indicate if the baby giraffe has been named.