Here's What Wayne Brady Said About Adult Men Sliding Into His 17-Year-Old Daughter's DMs
"Masked Singer" winner Wayne Brady has called out social media platforms for not doing enough to prevent adult men from targeting young women and teenage girls online.
Wayne Brady is not just an actor on TV shows or films; he is also a protective father to his 17-year-old daughter, Maile Masako Brady, whom he shares with former wife, Mandie Taketa. 
In a virtual interview with "The Talk" on October 28, the 48-year-old actor opened up about how Taketa tricked an adult man online for being inappropriate with their daughter online.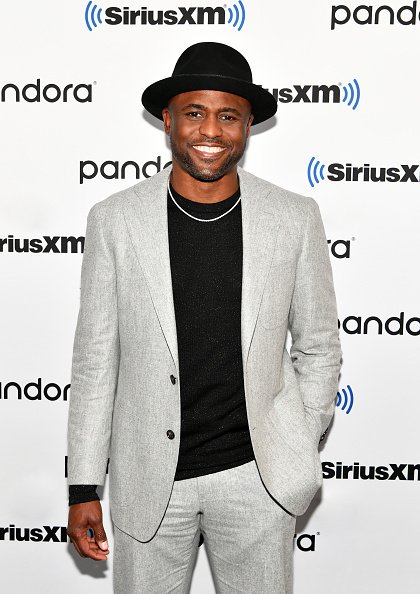 PROTECTIVE PARENTS
He and Taketa, who earlier quarantined together amid the ongoing coronavirus pandemic, have been monitoring their teenage daughter's social media account, especially with sexual predators lurking online.
Brady shared that one particular adult man messed with the wrong mother. Maile, who is an actress, often shares her dance videos online. This may have prompted the man to slide into her direct messages on Instagram. 
Brady said the man was "talking slick," and Taketa fired back at him. The adult man was shocked, telling the protective mother that he had just broken up with his girlfriend so he was not in his right mind when he messaged her daughter - a reason Brady and Taketa found senseless.
HOPING FOR MORE SECURITY MEASURES
With that unacceptable situation, Brady realized that even though social media platforms have contributed positively in terms of communication, there are downsides to using it.  
Brady plans to work on an initiative that prevents malicious acts from happening online. Though anyone can report anything offensive, he hopes that social media platforms would advance their security measures for women and teenagers. He added: 
"This is something that I'm very passionate about, and I'm going to start working on an initiative. I think the social media, Instagram, Facebook, I love y'all, but you need to be on it."
HER DAUGHTER'S TRAUMATIC SITUATION
Brady has been vigilant with regards to his daughter's safety. The actor recalled a traumatic incident when the "Bold and Beautiful" actress was locked out of the house and accidentally set off his house's fire alarm after entering the wrong code.
Brady panicked as he feared alarm responders might assume that her daughter was a potential burglar. He asked her daughter to stay in her mother's house until he arrives.
As racial unrest continues in the country, Brady is proud of how Maile has handled difficult conversations about racism.
BRADY'S SCARY EXPERIENCE
Brady shared that his daughter's experience was something he feared as the same situation happened to him when he was locked out of his former house in Sherman Oaks, California. Like her daughter, he was unable to get into his house. 
After his ordeal, Brady shared that a team of armed responders arrived outside his house and began to ask him many questions about what happened. The questions were said to be their "protocol."
They were suspicious of Brady whom they asked for proof that he owned the house. The actor admitted he was scared they would hurt him.
A PROUD FATHER
As racial unrest continues in the country, Brady is proud of how Maile has handled difficult conversations about racism. His biracial daughter has been learning about the complexity of her race. 
He shared that his daughter is an activist. With Maile's deep understanding of her diverse background, Brady praised her for wanting to inspire change in the community.