Gwen Stefani's Dating History before Her Engagement to Blake Shelton — Full Recap
Acclaimed singer Gwen Stefani's relationships have been in the spotlight long before she began dating country music superstar Blake Shelton.
Gwen Stefani, who started a solo pop career in 2004 by releasing her debut studio album "Love. Angel. Music. Baby," recently announced her engagement with longtime beau, Blake Shelton.
The award-winning singer has experienced a few highs and lows when it comes to love. Please scroll down below to find out a little more about each of Stefani's relationships.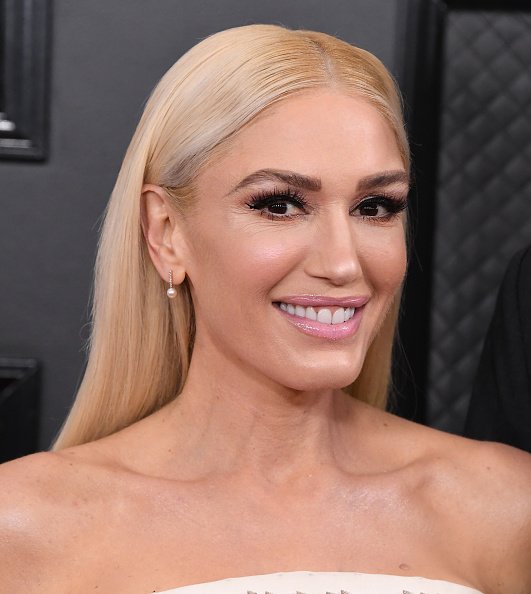 TONY ASHWIN KANAL
Stefani and Kanal started dating soon after the latter joined No Doubt, the band formed in 1986 in California. Stefani was heavily invested in their relationship.
The band's lead vocalist had dreamed of tying the knot with Kanal, the bassist. However, her dreams were shattered when the latter ended their relationship in 1994.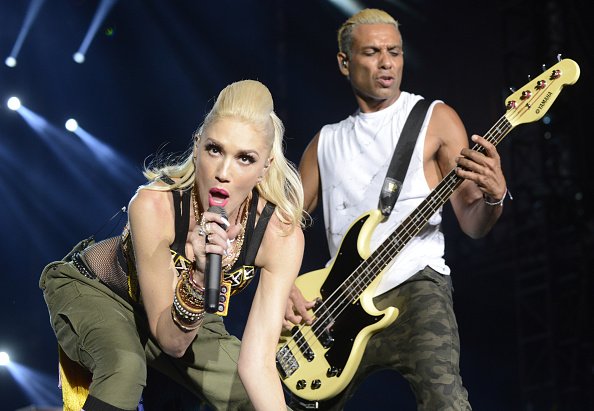 Their split inspired Stefani Lyrically. Many of the songs in the band's 1995 album, "Tragic Kingdom," chronicle the ups and downs of Stefani and Kanal's relationship. The songs include "Don't Speak," "Sunday Morning," and "Hey You!."
Many years later, for her debut solo album "Love. Angel. Music. Baby.," which was released in 2004, Stefani co-wrote her song called "Cool" about their relationship as friends.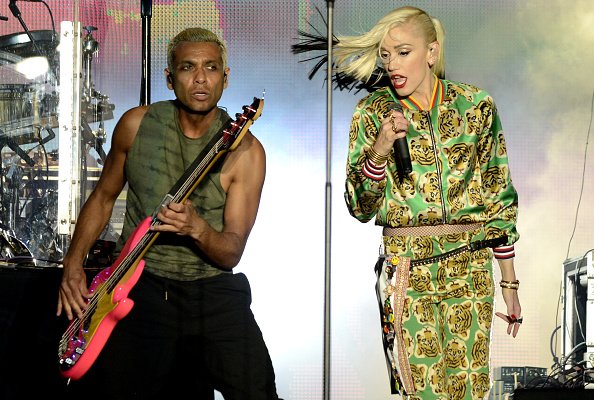 GAVIN ROSSDALE
Stefani and Rossdale, the lead singer and guitarist of Bush, first met in 1995, when No Doubt opened for Bush at a holiday concert. The pair then started a relationship.
In September 2002, Stefani and Rossdale exchanged their wedding vows. They were blessed with three children, Kingston, Apollo, and Zuma, before they called it quits in August 2015.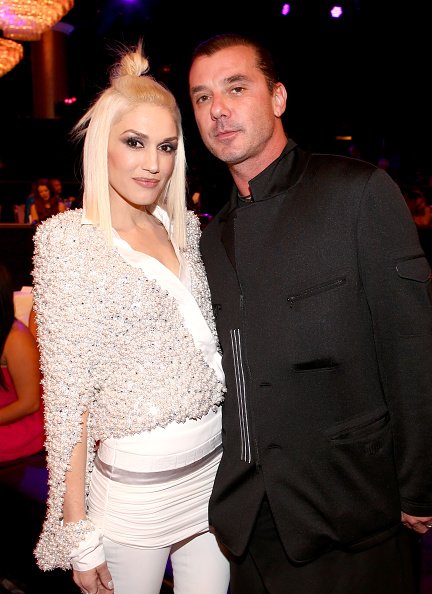 Stefani filed for divorce from Rossdale, citing "irreconcilable differences." In April 2016, the divorce was finalized. Rossdale agreed to the "unequal split" of their assets.
BLAKE SHELTON
Stefani announced her relationship with country music artist Shelton in November 2015.  The acclaimed singers first met on season 7 of "The Voice" in 2014. They became close after both separated from their spouses.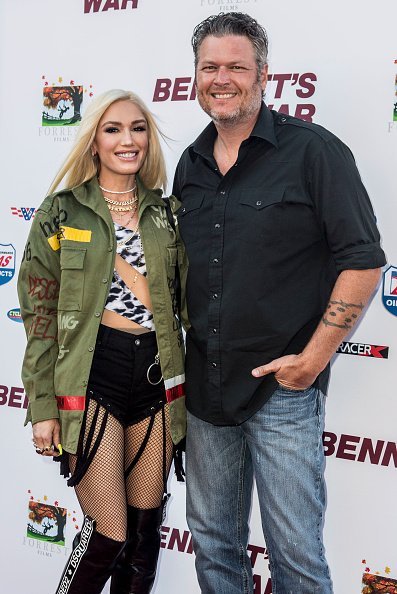 The "God Gave Me You" singer was previously married to country singer Miranda Lambert. Stefani and Shelton were vocal about how much they love working together on the television series at the time.
In late 2015, it was reported that Shelton and Stefani were officially dating. They started showing up at events together in February 2016. On October 27, 2020, Stefani and Shelton announced their engagement via social media.