See Alfonso Ribeiro & His Wife's Sweet Video as They Celebrate Their Firstborn Son's 7th B-Day
"Silver Spoons" star Alfonso Ribeiro and wife Angela Unkrich shared on social media their sweet birthday tribute to their son, AJ, who celebrated his seventh birthday on October 27.
Alfonso Ribeiro made his son, Alfonso "AJ"  Ribeiro, Jr., feel extra special on his birthday. His longtime wife, Angela Unkrich, also joined him in displaying virtual affection to their adorable son.
The 49-year-old actor took to Instagram to share with his 1 million followers a heartwarming video that showed a collection of pictures and videos of AJ.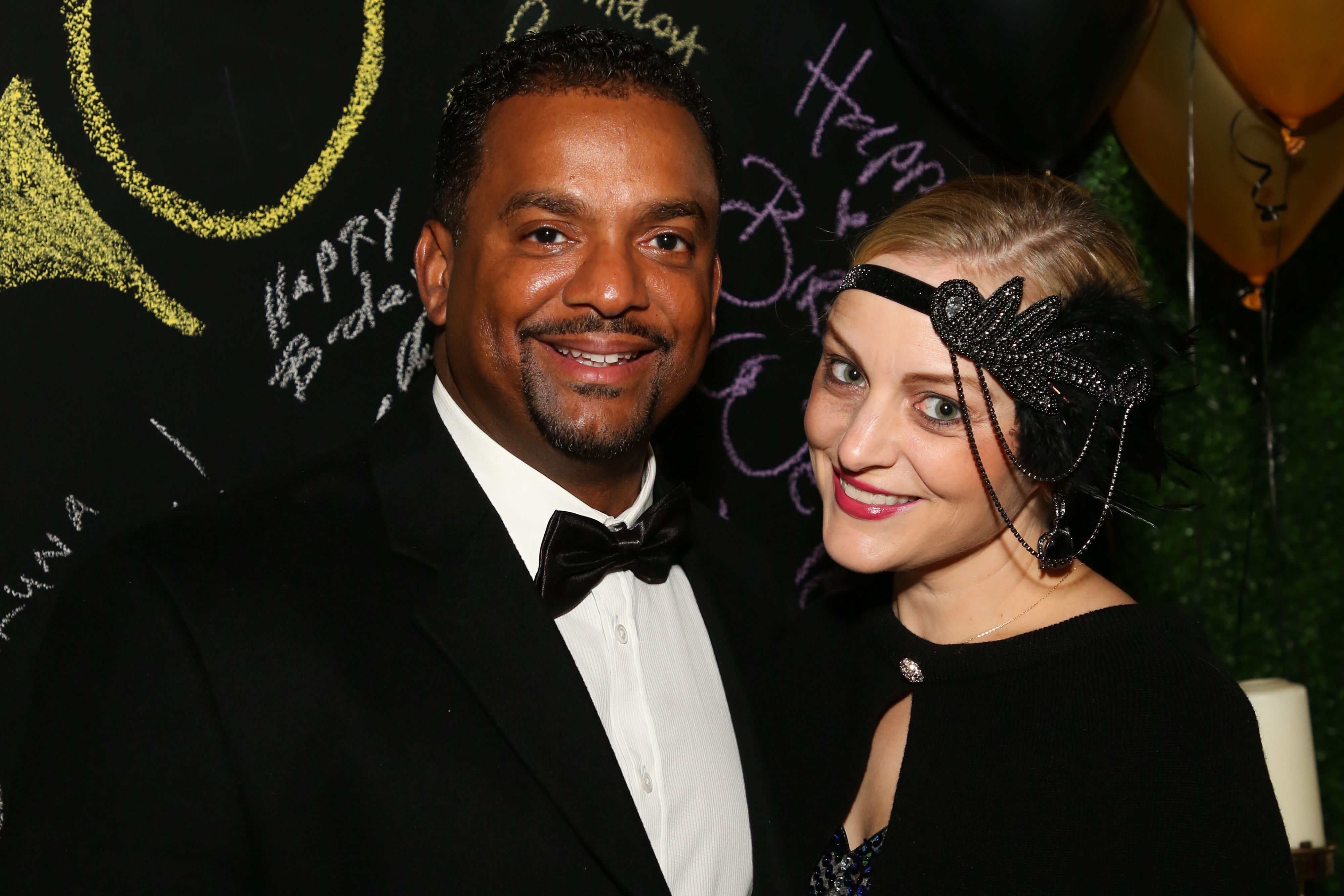 HIS MAGICAL PERSONALITY
In the three-minute video, Ribeiro compiled many photos and snaps of their little boy, from the time when he was born until the moments where he started to walk and wander around in curiosity. 
The "The Fresh Prince of Bel-Air" alum also included his child's adventures in the zoo where the little boy fed crocodiles and another clip where the duo played baseball and golf together. He wrote:
"He has a magical personality and I know he will be amazing in life. Happy Birthday my big boy."
AJ AND HIS CONTAGIOUS SMILE
Unkrich also posted the same video on her Instagram account. The dedicated mother became sentimental watching the clip as AJ seems to be growing up so fast.
The professional writer wrote that her son has the most contagious smile and loves to laugh all the time. She added that AJ has developed a love for basketball and golf.
The doting mother of three described the little boy as someone who has "a heart of gold," adding that she is grateful to be AJ's mother. 
AJ'S MILESTONE
In June, the power couple took to Instagram to share AJ's latest accomplishment - graduating kindergarten with honors. Unkrich shared a candid picture of AJ beaming with a smile while holding his certificates.
The proud mother wrote beside the picture that her "little man" is now a kindergarten graduate and admired her son's hard work this year.
The veteran actor is also a father to 17-year-old Sienna, whom he shares with ex-wife and actress Robin Stapler.
ONE HAPPY FAMILY
Ribeiro and Unkrich, who announced that they were expecting a child in May 2013, welcomed AJ on October 27, 2013. The interracial couple was excited to start a new chapter in their lives with their newborn.
The beautiful couple welcomed their second child, Anders Reyn, in May 2015. The family grew with the birth of Ava Sue in 2019. 
Like the rest of his sons, Ribeiro shared that Ava is a happy baby who also loves to smile. He added that AJ and Anders are in love with their little sister.
The veteran actor is also father to 17-year-old Sienna, whom he shares with ex-wife and actress Robin Stapler. Ribeiro has an unconventional parenting approach to his teenage daughter.
While most fathers would advise their teenage daughters to stay away from the dating scene, the actor does the opposite. He wants Sienna to date, saying that he wants her to learn about the ropes of dating before going to college.