ET Online: Blake Shelton's Decision to Propose to Gwen Stefani Was Very Recent, Says Source
More reactions continue to trail Blake Shelton and Gwen Stefani's engagement, with a source revealing to ET that the country singer recently decided now is the right time to propose to his longtime girlfriend. 
Blake Shelton and Gwen Stefani announced their engagement on Monday, delighting many of their fans worldwide. A trail of announcements and revelations have since trailed the sweet news. 
A source revealed to ET that Blake has always been intent on taking things slow with Stefani since the beginning of their relationship. However, he recently decided it was time to pop the big question.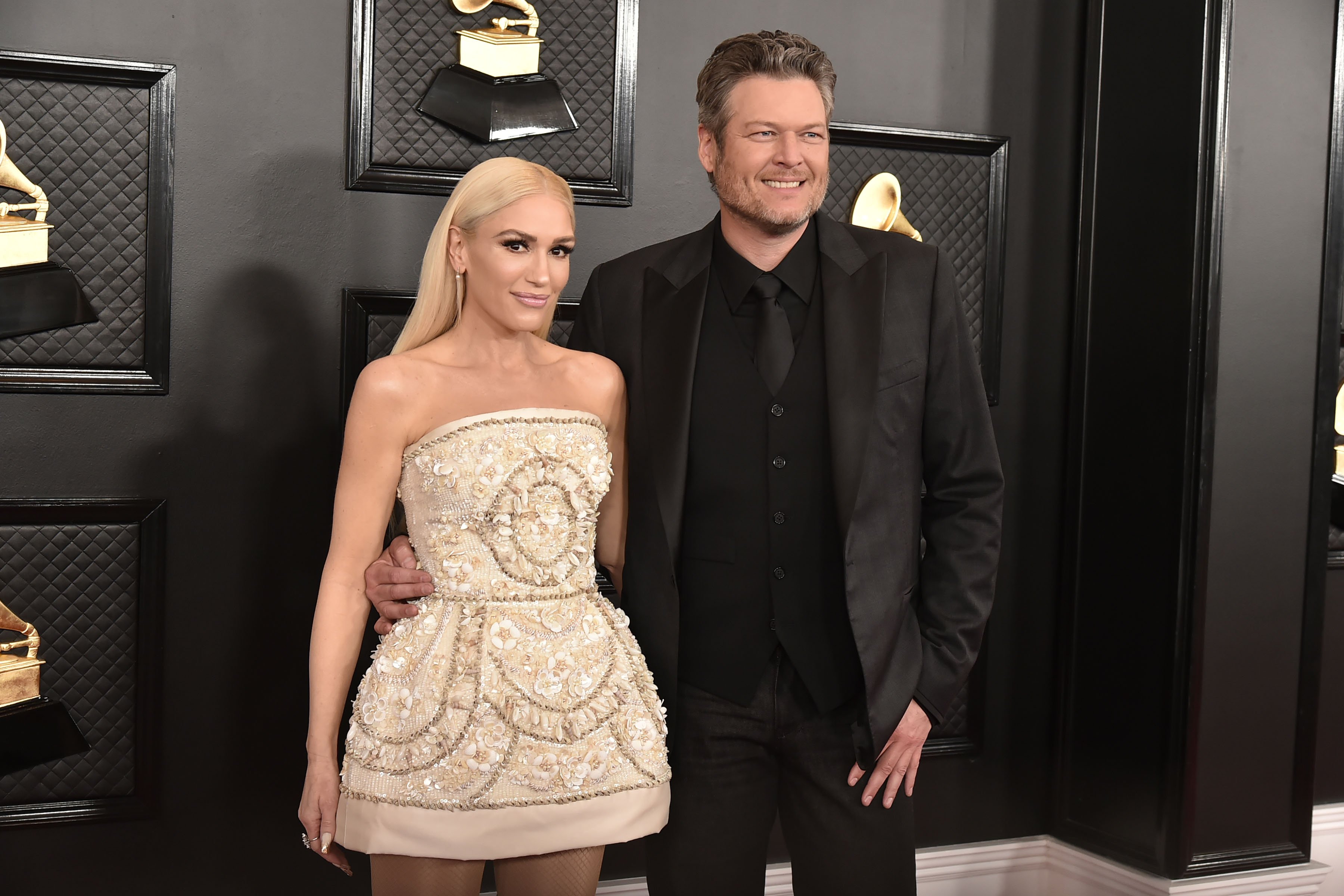 The source explained that the couple had lots of downtime during the pandemic, making Shelton see the importance of spending life with the person one truly loves. 
Going further, the source said that Stefani is serious about marriage and felt disappointed with how her first marriage to ex-husband Gavin Rossdale ended. The source said: 
"Blake has been the one who wanted to take it slow in the beginning but recently he decided it was time."
Hence she was not in a hurry because she wanted to be sure Shelton was ready for it. The couple prioritized being together even before the onset of the COVID-19 pandemic. 
Despite their busy schedules, they always manage to work together and spend time with each other, and the pandemic helped them to do so even more. 
With the chapel holding a special meaning to both of them, Shelton felt it was the perfect place to propose to his longtime lover.
The source also revealed that Stefani quickly fell deep in love with Shelton and realized he was the one for her in their first year together. However, she told her friends she would wait until she received a proper proposal from him. 
Family and close friends of the couple already saw them as a married couple as they have lived like couples for a long time and are all excited about their engagement. The source further added: 
"Gwen has always spoken about a big traditional wedding with family and friends but they plan to wait and see how the pandemic pans out..."
Another revelation that has made the news after Stefani and Shelton's engagement is that the latter asked for permission from his fiancee's father before asking her to marry him. A source revealed this to US Weekly, saying the gesture pleased Stefani a great deal. 
Shelton proposed to Stefani inside the Chapel he built for her in Oklahoma. There is a sweet backstory behind the chapel. He built it for her because she is a devout Catholic. 
Knowing how her faith is incredibly important to her, Shelton wanted to make her feel comfortable when she leaves her house in Los Angeles to visit him in his country property in Oklahoma.
With the chapel holding a special meaning to both of them, Shelton felt it was the perfect place to propose to his longtime lover. While the engagement makes their relationship official, Stefani had long been warming up to the prospect of being a wife to Shelton and revealed during an interview that she thinks it is pretty cute whenever people referred to him as her husband. 
Shelton and Stefani's fans will hope that the couple takes their relationship even further by tying the knot sometime soon. For now, like the couple, they will enjoy the engagement.