Check Out Kelly Ripa as She Ditches Her Pants & Shows Slim Legs for Halloween as 'Wonder Woman'
Kelly Ripa recently took to social media with a photo that showcased her slim legs in a wonder woman costume for the Halloween celebrations.  
It is Halloween season, and Kelly Ripa may just be the most hyped about it. The TV personality recently took to her Instagram page to share a shot of herself dressed as Wonder woman. Ripa stood amongst friends who were equally dressed in costumes, and they all seemed very happy. She captioned the post,
"Forever #wcw @gretchenrandolph3 and @channy214 Halloween edition honorable mention to @lipmickey."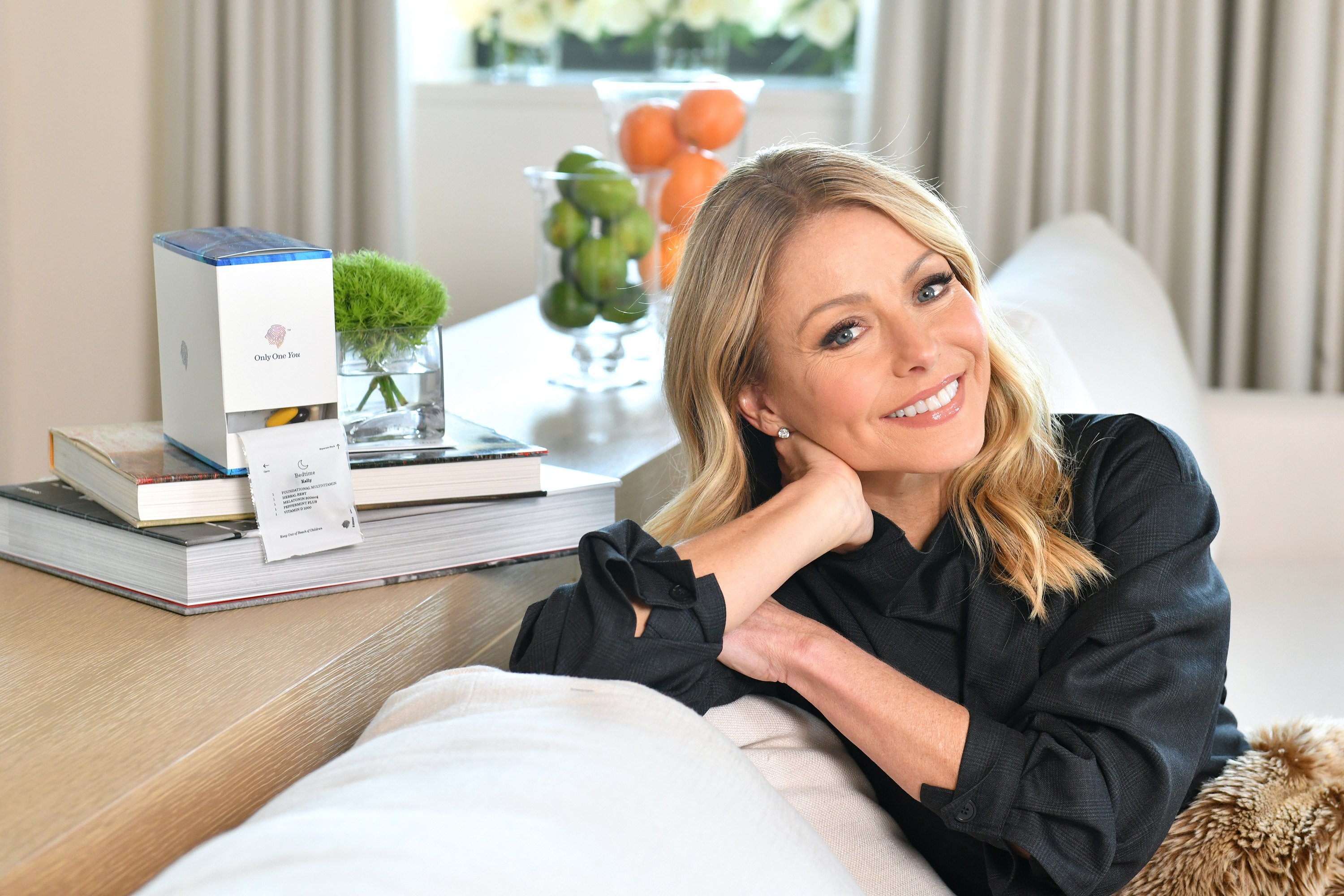 In the comments section, Ripa's fans gushed over the photo. They all thought she had the best costume, and they praised her for how similar the outfit was to the real deal. 
One fan wrote,
"Hi Kelly, I love your Wonder Woman Costume you are wearing. What are going to do Saturday on Halloween?"
It's not hard to see why Ripa's fans thought the costume was nearly perfect; the bodysuit boasted of wonder woman's colors, which are red, blue, and gold. It came complete with the gold and red star tiara, a cape, and the famous lasso of truth. 
The photo comes a couple of days after Ripa shared a series of throwback photos featuring some of the favorite Halloween costumes herself and her family have donned in the past. 
Not one to pass up an opportunity to tease her hubby, Ripa immediately asks if he actually sees shadows.
Among them is one that saw the proud mother of three wearing an "I Dream of Jeannie" outfit. The dress which showcased her washboard abs consisted a pink bra and baggy genie pants. 
Ripa was praised for the fabulous costumes and her envious physique by her fans and famous friends. The TV personality has every reason to be proud of her body, and she credits no alcohol, early workouts, and a clean diet for keeping herself in shape. 
The last shot in the montage Ripa shared featured her husband of 24 years, Mark Consuelos, and family friend Bruce Bozzi dressed as "Jon Baker" and "Frank Poncherello" from the TV show "CHiPS."
Consuelos' outfit included a very tight pair of pants that left little to the imagination. He commented on the photo, stating that a shadow was what caused the "bump" fans were probably focused on. 
Not one to pass up an opportunity to tease her hubby, Ripa immediately asks if he actually sees shadows. It's not the first time the couple will be flirting on social media, and their fans love every bit of it. 
If anything, the pair are couple goals, and their fans are probably dying to know the secret behind their long and passionate relationship.