Chris Brown's Mom Joyce Gives a Glimpse of Her Cute Grandkids Chilling in These Colorful Snaps
R&B crooner Chris Brown's mom Joyce Hawkins loves to dote on her precious grandkids, Royalty, and Aeko. She recently shared some cool new pictures of the two relaxing.
Chris Brown's mom Joyce Hawkins has to be ranked up there as the coolest grandma in the history of grandmas. Apart from the fact that she loves to dote on her grandkids, she also spoils them with plenty of love and cool gifts.
Apart from flaunting her age-defying good looks, Hawkins' Instagram page is brimming with photos of her grandkids, and her followers have gotten acquainted with the precious little angels from a distance through the years.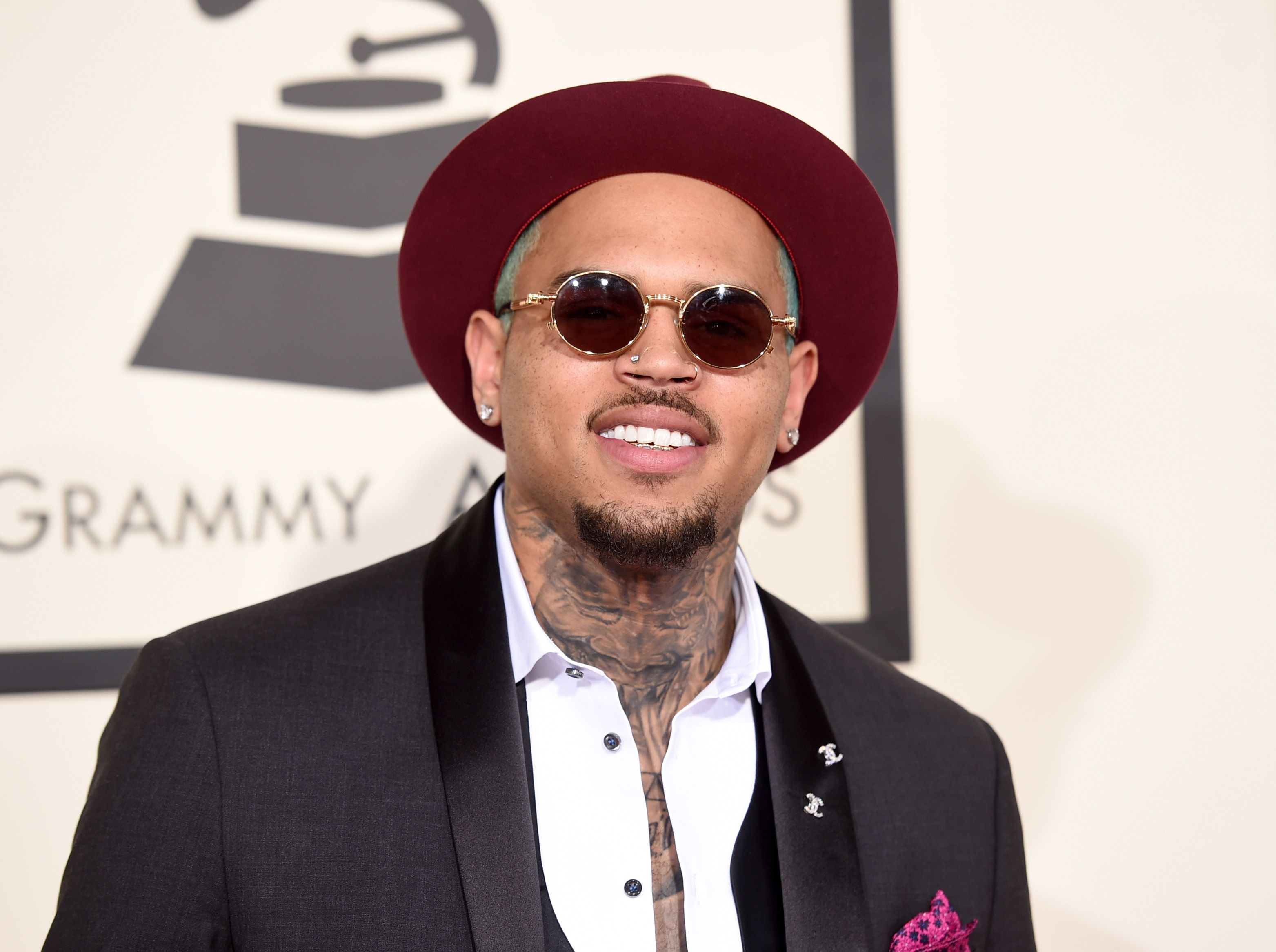 The proud grandma recently took to her Instagram stories to upload a series of pictures that featured both of her grandchildren, Royalty and Aeko. 
In one of the photos, 6-year-old Royalty and her baby brother Aeko were captured watching something on a tablet. Even though he obviously would not understand what was displayed, Aeko still seemed pretty focused on the screen. Hawkins wrote in the caption:
"MY ANGELS!!!"
In another snap, Royalty was in a world of her own as she relaxed in a hammock with a snack while she listened to what was playing on her tab through her pretty pink headphones. 
A close-up photo finally revealed what was taking so much of Royalty's attention. In the picture, she could be seen in the backseat of a car and fully focused on a game she was playing on the tab.
Earlier in his career, [Brown] had to deal with so much attention from the media following his continuous legal troubles.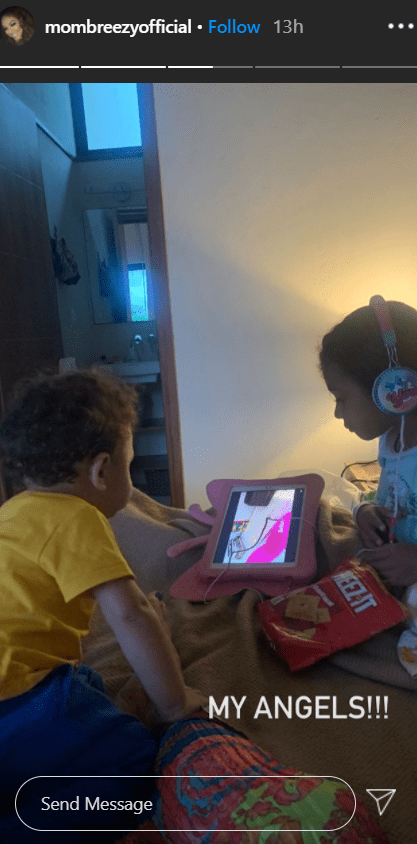 Brown shares his daughter Royalty with his ex, Nia Guzman. The talented singer welcomed his son, Aeko, with his ex-girlfriend Ammika Harris in November 2019. 
Nearly a month after his baby boy's birth, Brown gave his followers a first glimpse of his face when he shared a cute photo of the newborn baby on Instagram. He captioned the photo:
"BABY AEKO❤️."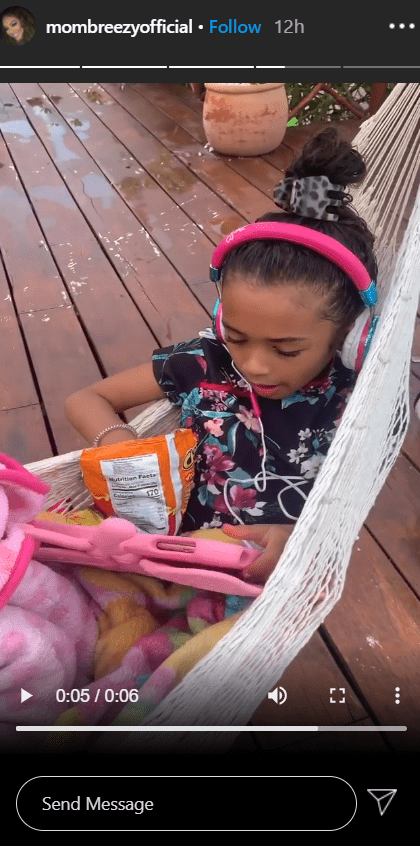 Brown takes his fatherhood responsibilities seriously, and he has been very involved in his children's upbringing. The father of two recently joined his daughter to celebrate reaching 1 million followers on her Instagram page.
The proud father took to his Instagram page to share his daughter's accomplishments with his followers. Getting one million followers is no easy feat, and with such attention comes loads of responsibility and clauses.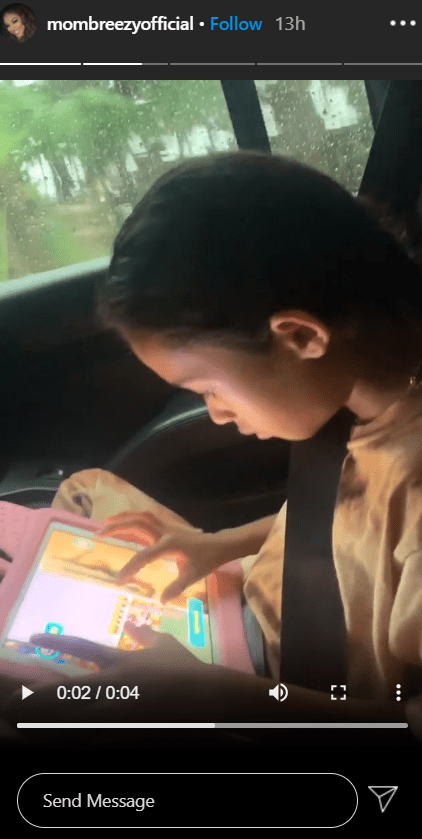 However, Royalty can count on the guidance of her dad to navigate through her celebrity status. In that regard, Brown has loads of experience.
Earlier in his career, he had to deal with so much attention from the media following his continuous legal troubles. He has finally turned a new leaf, thanks to his little angels.