See Beyoncé's Awesome Figure as She Models Outfits for the New Adidas X Ivy Park Collection
Beyonce recently took to social media to show off her luscious curves while modeling fashionable outfits for Adidas X Ivy Park range. 
Beyonce once again proved why she is queen when she took to Instagram to model some honey-colored outfits from her Adidas X Ivy Park collection. She shared photos of herself posing up a storm in the chic outfits and captioned it,
"HONEY DRIP."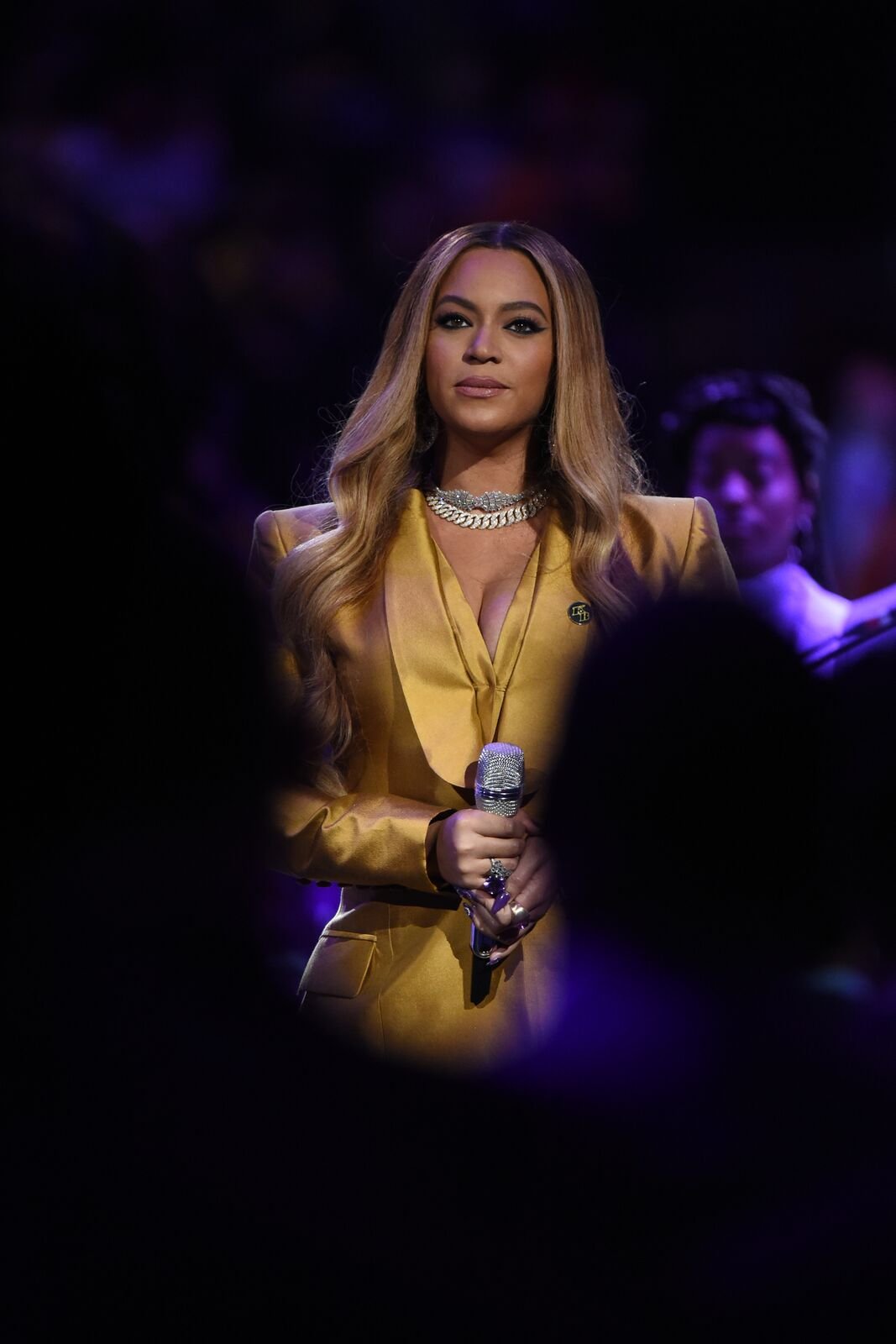 The superstar added that the pieces would be available on the Adidas website by October 29, but those who would rather see the outfits in person will have to wait till October 30 when it will be available in stores.
Afterward, she shared more photos of her dressed in more outfits from the line, and it was simply mouth-watering. These clothing sets all bore a similar shade of green and were just as fashionable as the ones that came before it. 
In her caption, she tagged the post the "DE-GRASSY DRIP" and once again let her fans know when they would be arriving in stores. 
Beyonce's Adidas x Ivy Park range is reportedly inspired by the innate beauty, strength, and energy of artists who have found their park. The collection is said to celebrate staying positive and finding joy every time no matter what. 
The gorgeous singer joined Adidas last year to introduce the very first Adidas x IVY PARK collection.
The new range features a wide array of colorful outfits with the brand's signature logo. It boasts of inclusive sizes, accessories, shoes, luxe designs, and any gender can rock the pieces. 
The collection's prices will range from £54.95 for clothes and £21.95 for accessories. Adidas expects the Ivy Park collection to sell out rapidly; however, shoppers are limited to one of each item when placing orders. 
Beyoncé is the sole owner of Ivy Park, making her one of the first Black women to become the sole owner of an athleisure brand.
The gorgeous singer joined Adidas last year to introduce the very first Adidas x Ivy Park collection. The range was launched in stores and online on January 18, 2020, and it was famous for its maroon looks with orange accents.
The collection did a lot of numbers, but then again, Beyoncé put together the best marketing unit ever, choosing to send some of the outfits to her A-list friends, including Kylie Jenner, Megan Thee Stallion, Ellen DeGeneres, Reese Witherspoon, and several others. 
When the pieces became available online and in stores, it quickly sold out, and most of her fans missed out on it. This time though, there's no doubt that her fans will be able to get something for themselves… if they hurry.