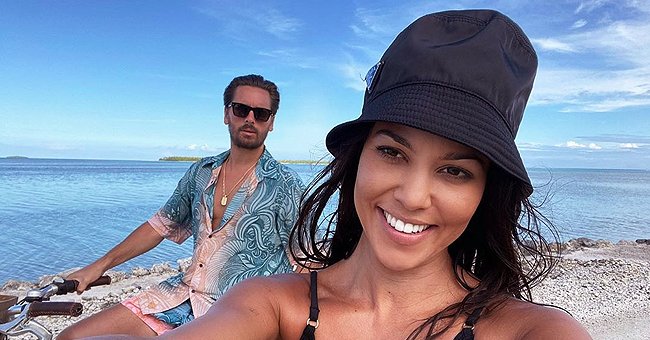 Instagram/kourtneykardash
Kourtney Kardashian & Scott Disick Take Selfies While Riding Their Bikes during Beach Vacation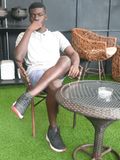 Kourtney Kardashian and her husband, Scott Disick, share photos of their beach vacation with fans. The duo was in high spirits as they rode bikes along the beachside.
Kourtney Kardashian took to her Instagram to post a picture of herself and her husband, Scott Disick, enjoying bike rides on the beach. To caption the image, Kardashian wrote:
"Selfie selfie."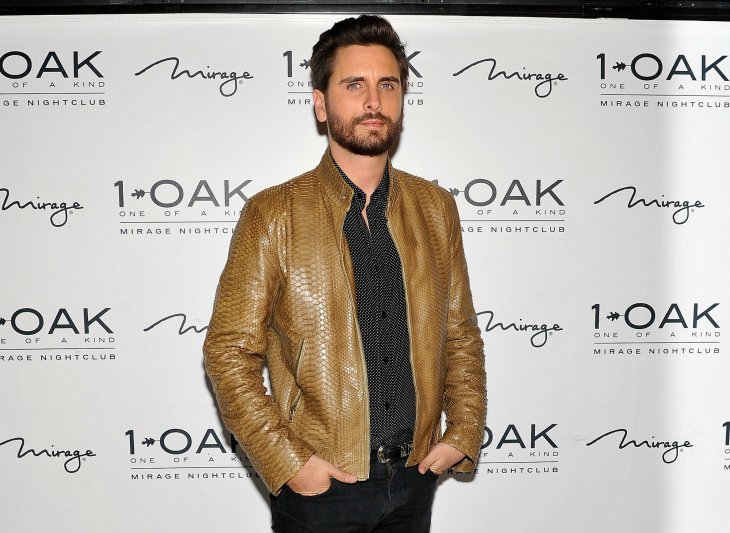 TV reality star Scott Disick during a 2015 event in Las Vegas. | Photo: Getty Images
The next slide switched up the roles with Disick holding the camera and changing the view. The duo looked relaxed while basking in the cool breeze. A fan who found the couple adorable commented:
"Please save 2020 with this relationship."
Disick wore a blue printed shirt with matching shorts with his hair swept back by the wind, while the mother-of-three wore a black low cut bra with a bucket hat.
The scene looked romantic, and the duo seemed to be enjoying their vacation as they featured in a beautiful sunset picture posted by Disick.
Despite their split, Disick and Kardashian remained dedicated parents and close friends before gradually rekindling their relationship.
Disick's arm was wrapped around the 41-year-old as they stood on the beach enjoying an intimate moment, watching the breathtaking view of the sunset against the waters.
His caption excited fans as he claimed to be working on his night moves while a fan gushed over the love between the wonderful pair and said:
" THE LORD AND HIS LADY✨✨✨ "
The duo confessed that they had re-ignited their love affair after Lord Disick finally broke up with his long term girlfriend, Sofia Richie.
The couple, who had had their fair share of struggles, called it off five years ago but gave fans sparks of hope when they were spotted spending time alone at a family event. Despite their split, the couple remained dedicated parents and close friends before gradually rekindling their relationship.
The 40th birthday celebration of Kardashian's sister, Kim Kardashian-West, happened on the island, and the party spree, which involved a variety of activities, was one to remember for the Kardashians.
Kardashian-West, who was criticized by fans for engaging in such a huge celebration during the pandemic, finally flew back with her close friends and family to Los Angeles a couple of days ago.
The 40-year-old star was spotted with her sister, Kendall Jenner, and Disick after touching down at the Los Angeles Airport.
Please fill in your e-mail so we can share with you our top stories!