See the Heartwarming Note Australian Host Grant Denyer Gushed Was from His Daughter Sailor
The presenter and his wife are expecting their third baby who will be born in March of next year. They both share two more daughters who are very excited about the pregnancy.
Grant Denyer, 42, is a beloved Australian television personality who recently posted a photo of a note with a sweet message left by his eldest daughter: "I will always love you Dad."
The publication did not wait for the comments, most of them funny about the tender words of love from his daughter. In less than 24 hours the post already had more than two thousand likes.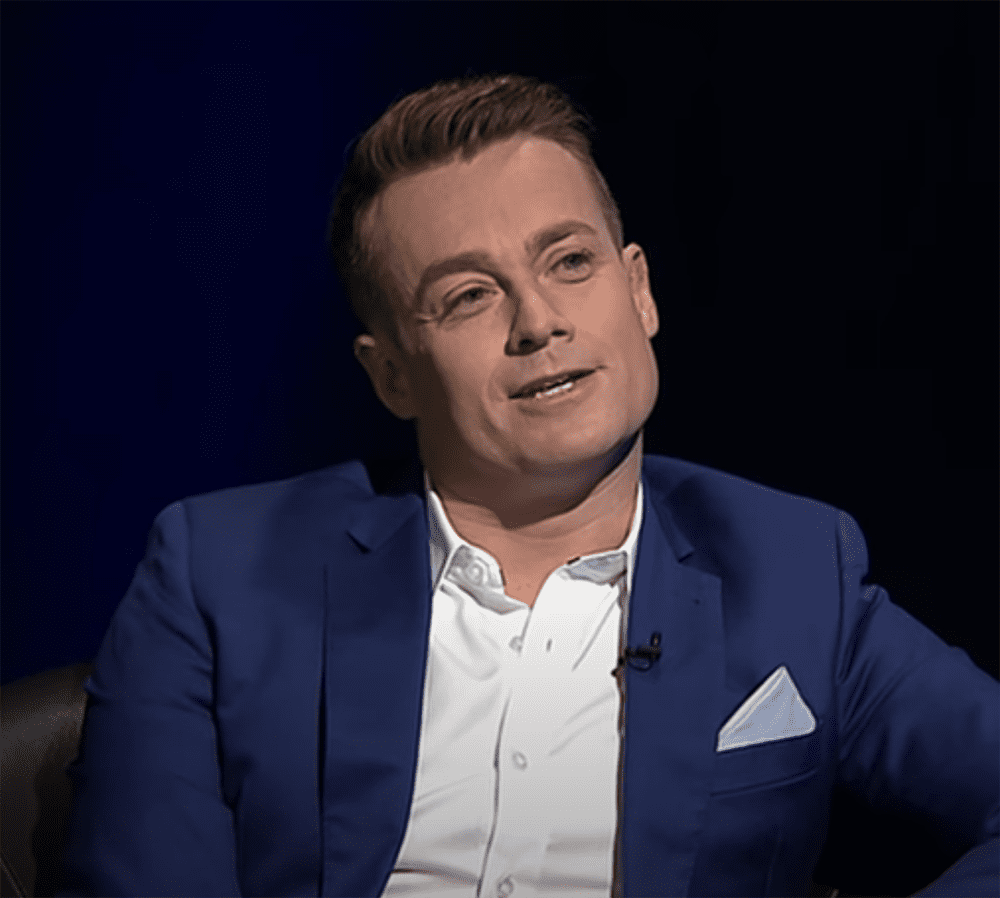 Some of the comments recommended that he keep the note in a safe place so that later when the going gets tough, he can show it to his daughter and remember these good times. Denyes commented about his daughter note:
 "Thanks Sailor, I needed that." 
HAPPY ANNOUNCEMENT
The couple announced a few months ago through a tender video that their wife Cheryl 'Chezzi' Denyer, 41, is expecting their third child together. The new baby, of which they still do not know the sex, they expect to be born in March of next year.
The Denyer couple, who met in 2005 when they worked together on "Sunrise," has two daughters together: Sailor, 8, and Scout, 4, who was in charge of announcing in the video, the good news that the family is growing. 
"So, we have some news. Our mum is pregnant! And mum's really sick. And she's been resting for days," the girls said in the cute video. They both look very happy and excited about the news and hug each other.
GUESSED THE SEX
The mother of two has been thinking a lot about the sex of her next baby. During the pregnancy of her second daughter, Scout, she thought it would be a boy, as the pregnancy was very different from that of her first daughter, Sailor.
This time, she is sure that she is expecting another girl. Every time she thinks about it being a boy it turns out that no, it is a girl, she also has seen it in her dreams. She feels like she is a girl, and she shared it in "All It's True?" podcast.
After the emergency cesarean section to have her second daughter, she had an accident with the catheter that was put in her urethra and it was torn. Now she feels like she can't contain herself and her husband joked that the new baby should be called "urethra."
Ive been in music for 72 hours now & the longer I spend, the more I realise I have no idea what this dial does 🤷🏼‍♂️ #drivinghomeforchristmas pic.twitter.com/W5Xwxd3HX8

— Grant Denyer (@grantdenyer) December 12, 2018
READY TO LEAVE
On an episode of their podcast, where they were exposing different aspects of their marriage, the couple shared how hard and difficult it was for them to go through the loss of three pregnancies in the 12-month period.
She couldn't help but burst into tears as she remembered the moment she lost a baby for the third time. She felt so defeated that she was ready to stop trying and never go through the pain again.