Tyra Banks Has High Hopes for 'Coyote Ugly' Reboot & Says They Are Working Hard on the Film
The "Dancing with the Stars" host was part of the cast of the cult film released 20 years ago, and she is working hard to bring it back along with her former co-stars.
46-year-old model, TV host, and actress Tyra Banks had one of her most remarkable roles on the big screen in the cult film "Coyote Ugly," which this year turned 20 years old.
To mark the occasion, ET talked to Banks about the possibility of a reboot of the drama/ comedy/ music film, with Banks teasing that all the original members of the cast and more were all in about re-introducing the iconic movie to a younger audience.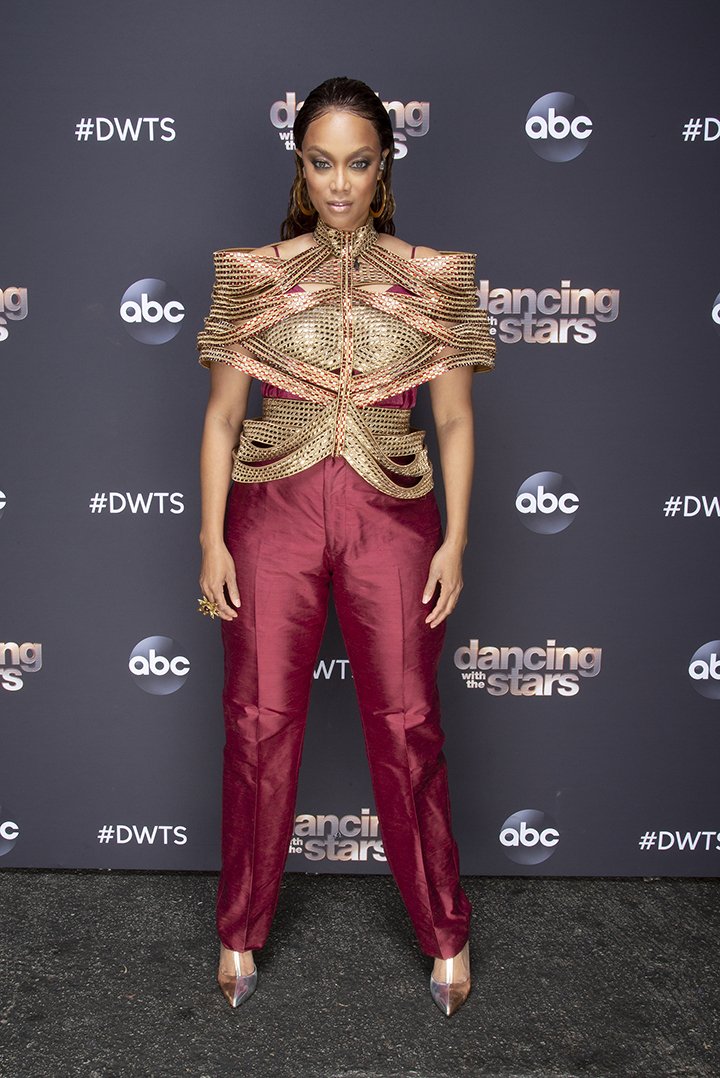 Banks said that her former co-stars and she have actually held meetings to discuss ideas to revisit the original film with new stories and concepts, with everything from a movie to a series is on the table.
"We are trying, trying, trying to make this happen. We are so trying," she insisted. "Maria Bello, Diane Warren did the music, LeAnn Rimes, everybody is in! Piper Perabo, Bridget Moynahan, they're all like, 'OK, let's do this.'" Banks shared.
@leannrimes opened up about her role in #CoyoteUgly, and we just can't fight the nostalgia. "It's kind of crazy to step back and think, like, I was 17 dancing on a bar." https://t.co/57rgOY4mle pic.twitter.com/GRIXVsdxzi

— E! News (@enews) October 26, 2020
An excited Banks went on to admit that she would like it all, suggesting that a new film could be a good start and that the franchise could really evolve into a series, adding that it was legal details more than any other thing that has prevented them from doing a sequel until now.
While the "technical mumbo jumbo," as Banks called it, is resolved, she and the rest of the cast will keep developing their story ideas, in order to be ready to start producing as soon as possible.
Tyra Banks and the cast of #CoyoteUgly STILL *can't fight the moonlight* and honestly, same. ✨ https://t.co/BQSxMq1RO2 pic.twitter.com/rjWKUMiZPM

— Entertainment Tonight (@etnow) October 28, 2020
This is not the first time on which Banks opens up about how serious she and her co-stars are about bringing "Coyote Ugly" back in a renewed form, with Banks having previously confirmed it early in October on "The Kelly Clarkson Show."
Back then, Banks told Clarkson that she was going to be on a conference call that day with actress Maria Bello, who is now a regular on "NCIS" and played Lil in "Coyote Ugly," to bring back the concept.
Apart from trying to revive "Coyote Ugly," Banks has been busy as a TV show host after having taking over "Dancing with the Stars" in replacement of Tom Bergeron and Erin Andrews, as Banks was promoting in her recent talk with Clarkson.
Ever since the controversial announcement of Banks assuming the hosting duties on the popular dance competition series, she has been the subject of all kind of rumors, one of which recently nearly had her feuding with the cast of the reality TV franchise "Real Housewives."
On October 26, 2020, Banks was forced to address the rumors that members of "Real Housewives" were "banned" from appearing in "DWTS," with Banks dismissing it as coming from people being upset about the changes in the dance competition show.
Banks warned that more rumors were coming from someone that she claims to know who it is, accusing that particular someone of intentionally spreading harmful and "dumb" rumors.