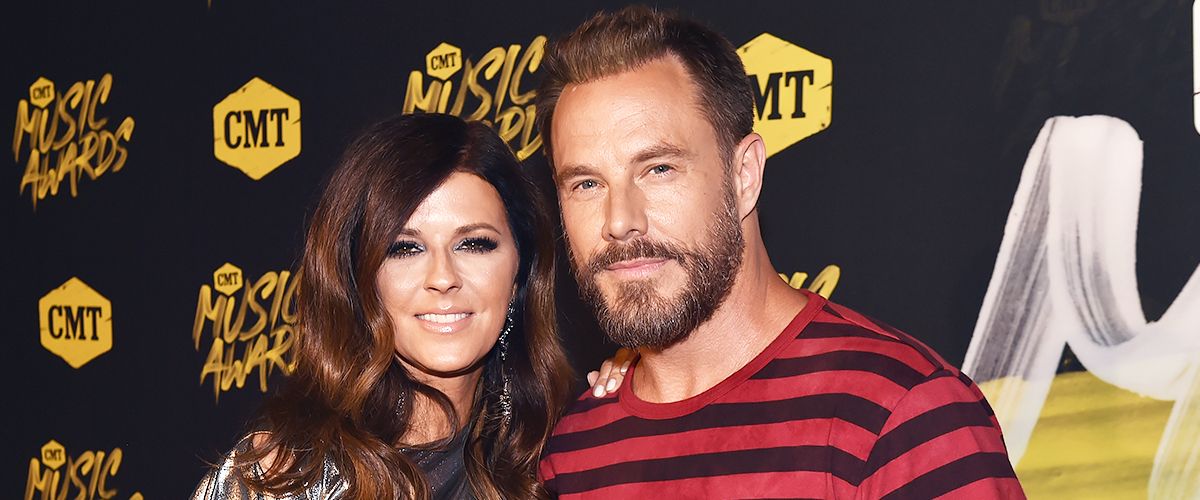 Getty Images
Karen Fairchild Married Her Bandmate Jimi Westbrook — inside the Little Big Town Family

Karen Fairchild and Jimi Westbrook were bandmates in Little Big Town before becoming husband and wife in 2006.
Little Big Town's four band members are incredibly close to each other, but Karen Fairchild and Jimi Westbrook got even closer after they decided to tie the knot in 2006.
Their love story began a few years after Karen divorced her first husband. In a previous interview, Jimi shared that a strong connection between them always existed but was ignored due to circumstances.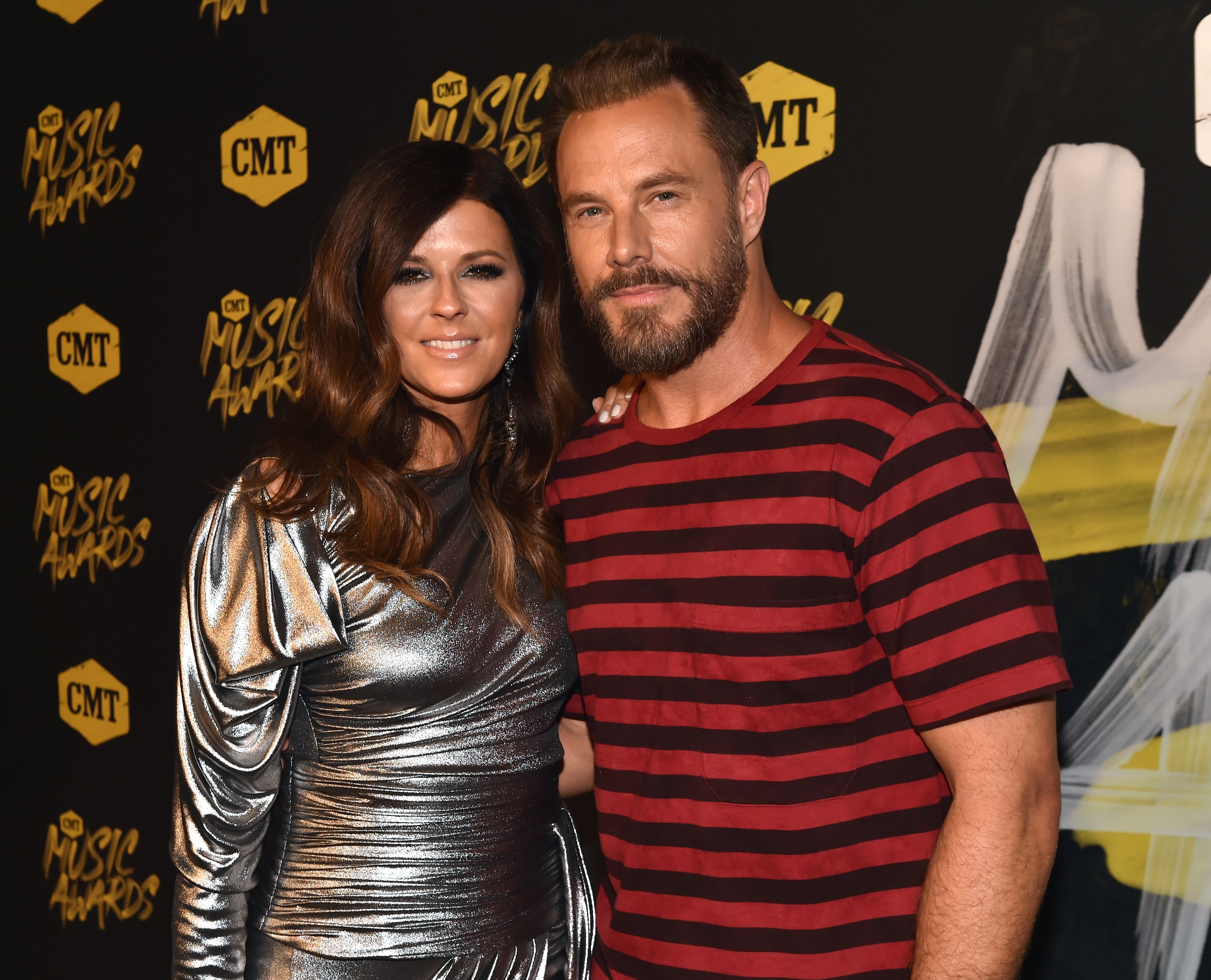 Karen Fairchild and Jimi Westbrook during the 2018 CMT Music Awards at Nashville Municipal Auditorium on June 6, 2018 in Nashville, Tennessee. | Source: Getty Images
FROM BANDMATES TO LOVERS
However, when they both happened to be single simultaneously, the feelings surfaced, and neither held back. Karen once shared how they became romantically involved:
"I think Jimi and I had a special friendship and connection that blossomed when we were both single. Sometimes you just have to cross that line and take a chance."
On May 31, 2006, the couple decided to tie the knot in an intimate and secret Nashville ceremony. It was not until after a few months had passed that they revealed their new status to the public.
Apart from being husband and wife, the two are colleagues who are together nearly every minute of every day. Although having little space for themselves is hard to achieve, Karen and Jimi enjoy the luxury of time they have together.
In the '60s, musicians Lindsey Buckingham and Stevie Nicks were lovers as well as bandmates in the famous group Fleetwood Mac.
Being in a band together means having to be committed and happy in everyone's presence. Like the pair, Karen and Jimi's other bandmates, Kimberly and Philip, try to have their spouses and kids on the road as well.
EXPANDING THE FAMILY
Four years after their marriage, Karen and Jimi welcomed a beautiful baby boy, Elijah Dylan Westbrook, who was only a few years younger than their bandmates' children.
When asked about touring with kids, Karen shared, "To keep the little ones occupied and not bored is the biggest challenge we'll have all week. So many people who tour have to say goodbye to their families a couple weeks at a time. We don't have to do that."
Karen and her bandmates all shared the same challenge of balancing parenting toddlers and touring, but eventually, they figured out managing both as a team.
The kids, on the other hand, grew up like brothers and sisters. Since Kimberly and Philip's children are a few years older, they sometimes handle keeping Elijah at bay.
In a past interview, Karen shared how her then-two-year-old son grabbed a black Sharpie marker while Philip's then-four-year-old daughter, Penelopi, watched. She shared:
"Elijah was grabbing a Sharpie, which of course he's not supposed to have a black Sharpie in his hand. She goes, 'Don't even think about it, baby Elijah!' I didn't even have to say anything."
HAPPILY MARRIED
Karen and Jimi have been married for over a decade and are still very much in love. The pair have praised each other several times in different interviews, even saying they are "soulmates."
Although every day is not always a bed of roses, the couple goes through life's challenges hand in hand together with their bandmates. "We've been through a lot of ups and downs, and all of that has made us stronger," Jimi shared.
Karen and Jimi's love story is one of the many where relationships are romantic and professional. In the '60s, musicians Lindsey Buckingham and Stevie Nicks were lovers and bandmates in the famous group Fleetwood Mac.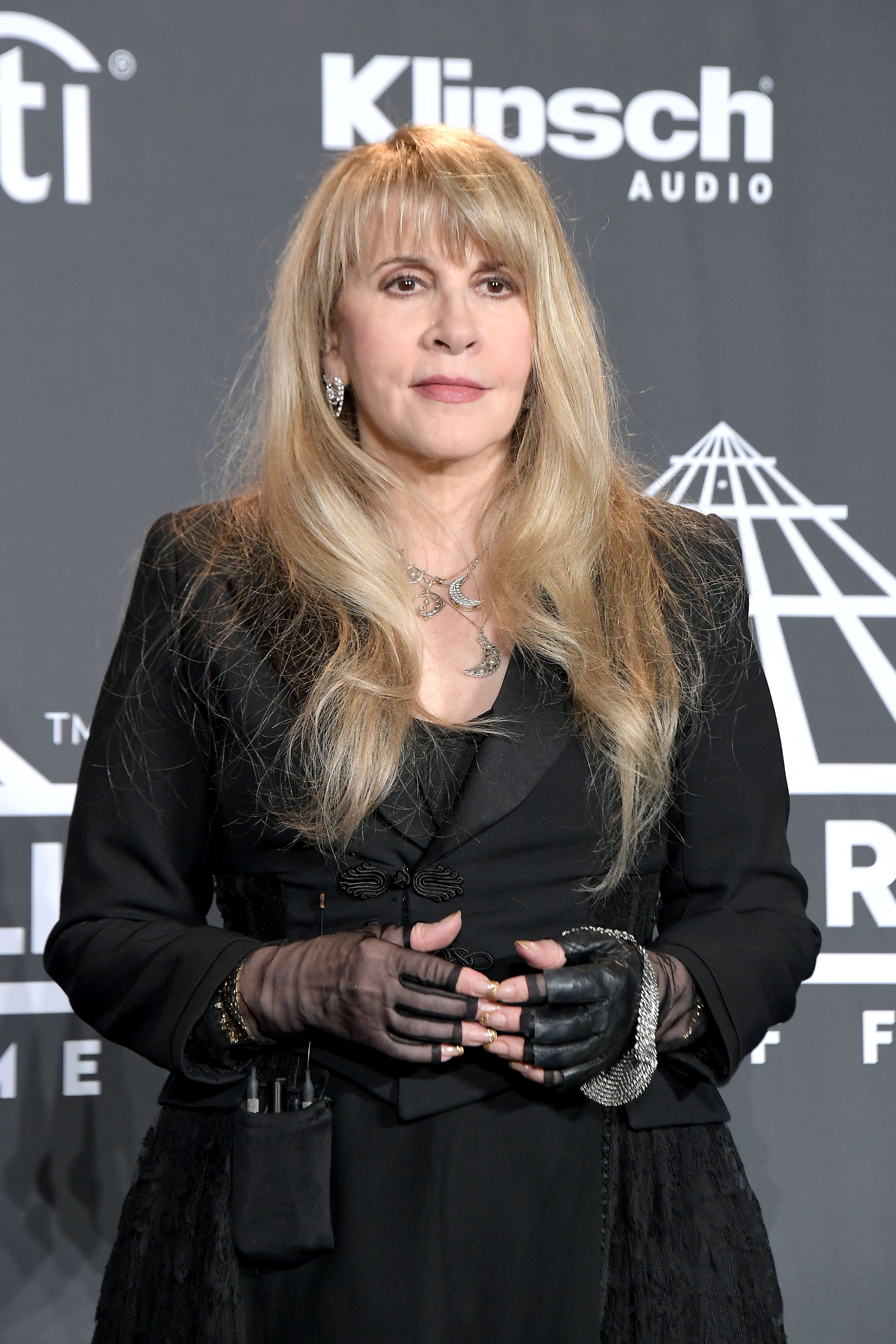 Stevie Nicks during the 2019 Rock & Roll Hall Of Fame Induction Ceremony at Barclays Center on March 29, 2019 in New York City. | Source: Getty Images
Together, they produced some of the greatest hits, such as "Deams," Silver Springs," and "Rhiannon." Sadly, their relationship ended up in separation by the '70s.
By 1977, Nicks' love interest was another bandmate, Mick Fleetwood. Their relationship saw the same fate, and soon enough, Nicks became involved with music producer Jimmy Iovine.
Please fill in your e-mail so we can share with you our top stories!