Candice Crawford Is a Former Beauty Queen Who Stole Tony Romo's Heart — Meet the NFL Star's Wife
Candice Crawford's career as a journalist allowed her to meet Tony Romo. Then, the two fell in love and went on to have a family of their own.
Candice Crawford's family, including her brother, "Gossip Girl" star Chase Crawford, were big Dallas Cowboys fans, which is why having the team's former star quarterback in their family was a dream come true. 
Candice and her family grew up in Dallas, Texas, making them big fans of the team. After high school, she went to the University of Missouri and took a course in broadcast journalism.
BECOMING A COUPLE
It was during her internship that Candice landed an interview with a few athletes and met Tony. Impressed with her brilliance and beauty, the star quarterback asked Candice out on a date but told her it was with several other friends.
When the athlete picked her up for the evening, he revealed, "Everyone dropped out, it's just me and you," which, of course, led to the beginning of a beautiful love story.
While Tony had his little trick for their date, Candice also had something happening at home. Knowing her parents were big Dallas fans and might embarrass her, the aspiring anchor hid them in the master bedroom until she left the house.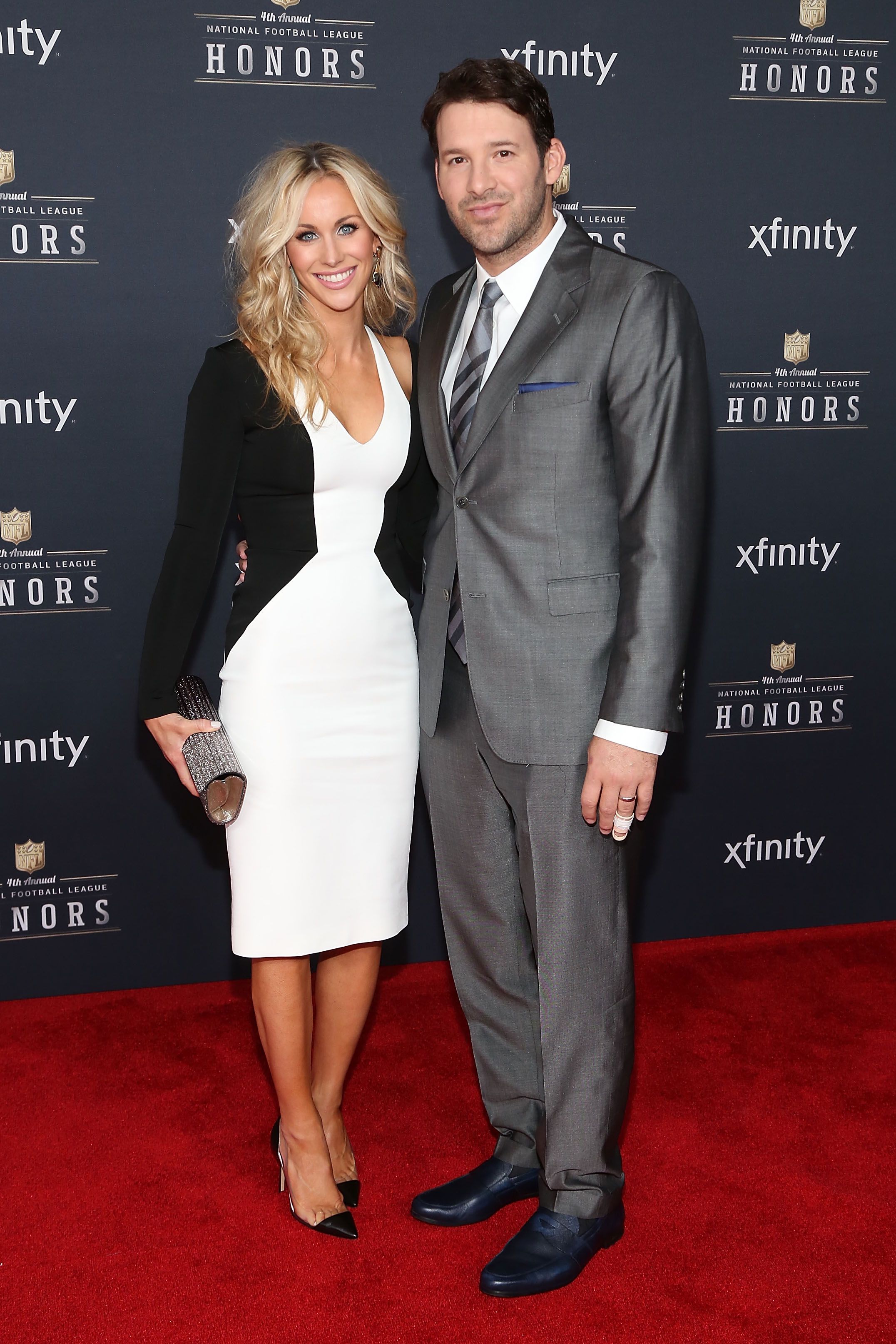 "We were the family that took ridiculous Christmas pictures in front of the fireplace with Cowboys starter jackets and white turtlenecks," Chase shared. "When he became a part of the family, those football games became a lot more nerve-wracking."
TYING THE KNOT
It did not take long for Candice and Tony to realize they wanted to spend forever with each other. During her 24th birthday party at Five Sixty restaurant, the NFL player asked for Candice's hand in marriage.
The following year, the couple tied the knot in a lavish wedding ceremony at Arlington Hall, Dallas, that accommodated around 600 people. Although they tried to keep their wedding private, video footage of the celebration was leaked online.
Tony retired from football in 2016 and became a sports broadcaster and analyst for CBS Sports.
The beautiful Hollywood trailer-like clip featured fireworks during the ceremony and ended with the bride and groom riding a white Cadillac convertible away from the event.
WELCOMING CHILDREN
In 2012, the couple welcomed their first son, Hawkins, followed by Rivers in 2014, and Jones in 2017. During their youngest son's birth, Tony joked that he was building a basketball team, having been blessed with three sons. 
In an interview, he shared that he puts his kids at the top of his priorities. "Make important what is important," he said. "Very few times, am I missing the nighttime routine. Make sure you can be home."
The power couple's three sons often appear on their parents' social media profiles, sharing adorable photos and videos of their time spent as a family. Fatherhood has been a blessing to Tony as his children taught him much in life.
"If there is one thing that having kids has taught me, it's that you can raise them in the exact same environment, and they can be two different kids. They love different things; they have different personalities," he shared.
THE COUPLE'S SUCCESS
Tony retired from football in 2016 and became a sports broadcaster and analyst for CBS Sports. Although he no longer plays, his legacy and success in the game are still remembered.
Like her husband, Candice has several accomplishments of her own, including a third runner-up win in the Miss Texas Teen USA pageants in 2003 and 2005. She was also the host of KDAF's "Up All Night," which features famous Dallas spots.
Although with different career paths, the couple has similar personalities and interests and share a strong faith, which is why their relationship has flourished through the years.
Before Candice, Tony dated singer and fashion designer Jessica Simpson, which turned the spotlight on their relationship timeline. Simpson has also been romantically linked to Adam Levine, Billy Corgan, and Johnny Knoxville.