People: Gwen Stefani Is Feeling Elated about Surprise Proposal from Fiancé Blake Shelton
"No Doubt" singer Gwen Stefani had reportedly never been happier to say "yes, please" than when her longtime boyfriend Blake Shelton recently asked for her hand in marriage.
Blake Shelton and Gwen Stefani are heading to the altar after meeting and falling in love fell on the set of "The Voice" in 2015, and she couldn't be happier at the turn of events.
Now two days after Shelton popped the question, a source told PEOPLE that Stefani is reportedly "ecstatic" to be engaged to her longtime boyfriend, and her kids were in on the surprise plans.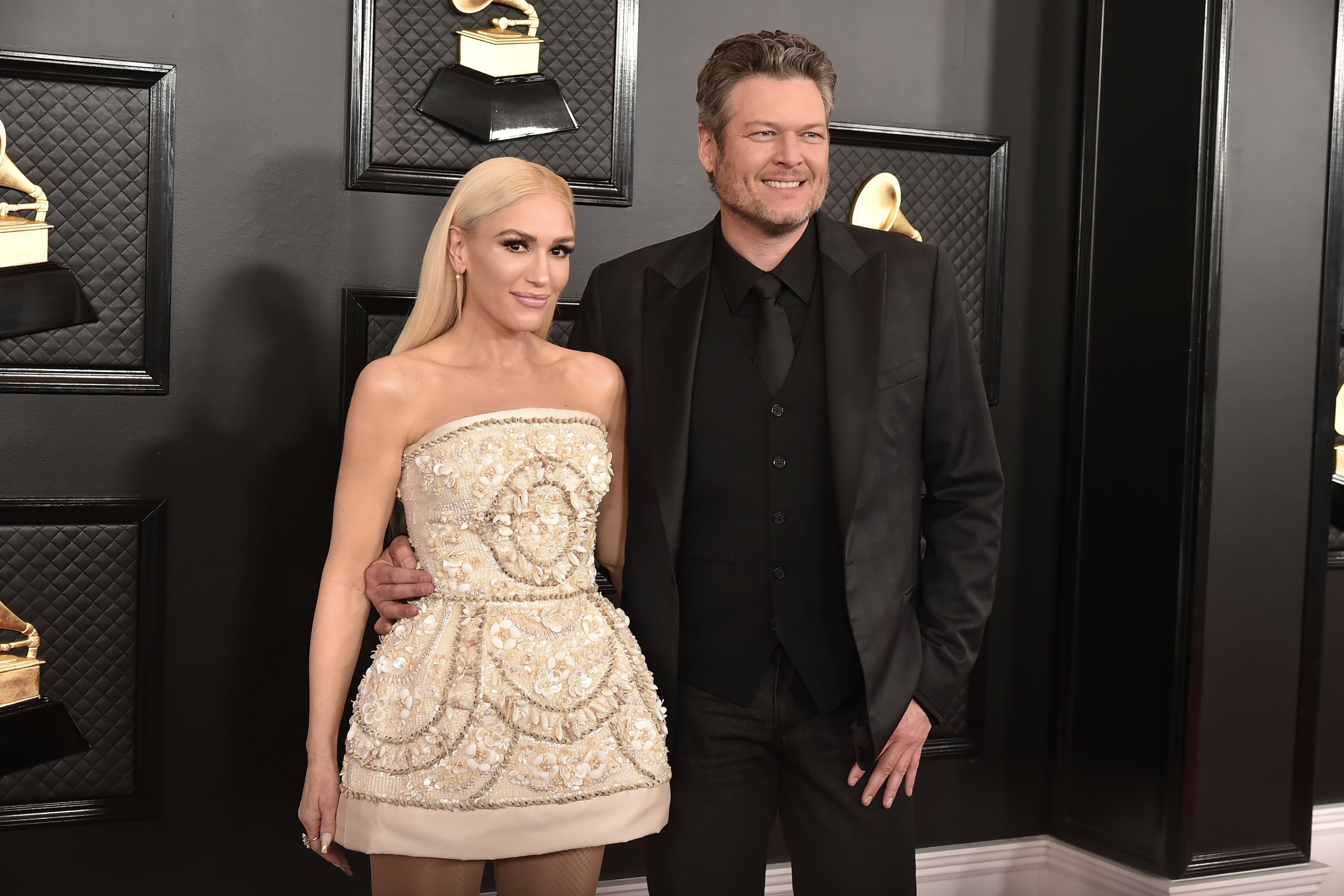 THE KIDS WERE IN ON THE PROPOSAL
Stefani shares three boys, Apollo, 6, Zuma, 12, and Kingston, 14, with her ex-husband Gavin Rossdale, and they've grown close to Shelton, who reportedly enlisted their help with his proposal plans.
Shelton had a custom ring made for his new fiancée, and a source told ET that he involved the kids in his plant "every step of the way," wanting to include them in the excitement. 
GWEN IS OVER THE MOON
The 51-year-old "No Doubt" singer had no idea that Shelton planned on proposing to her, and she didn't hesitate in saying yes. According to an insider, Gwen is over the moon and said:
"Gwen is ecstatic. The proposal was a surprise. Gwen and Blake kept the proposal quiet for a few days, but were very excited to share."
THE ENGAGEMENT ANNOUNCEMENT
When the couple shared their new relationship status with fans on social media, they both posted the same picture of Stefani kissing Shelton while holding out her hand to show off her ring. Relieved that Gwen agreed to be his bride, Shelton wrote:
"Hey @gwenstefani thanks for saving my 2020... And the rest of my life.. I love you. I heard a YES!" 
Now that the couple is finally engaged, Blake wants them to tie the knot "very soon," and according to another source, it could happen before the end of the year.
CONGRATULATIONS FROM CELEBRITIES
Soon after Gwen Stefani and Blake Shelton announced their engagement, celebrity friends reached out with messages of congratulations. Even though some could only get out a few words due to their own excitement, another found the news "bananas."
Nonetheless, celebrities including Ellen DeGeneres, Jimmy Fallon, their fellow coaches on "The Voice," Kelly Clarkson and John Legend, among others, all sent sweet messages to congratulate them.