See Bonnie Chapman's Touching Birthday Tribute to Her Late Mother, Beth
Bonnie Chapman, daughter of the late reality TV star Beth Chapman, wished her mother a happy birthday with a heartwarming tribute on her Instagram feed. Beth was best known for her role on "Dog the Bounty Hunter."
In honour of the late television personality Beth Chapman, her daughter Bonnie Chapman wished her a happy birthday with a heartfelt post on her Instagram feed. The post was an old picture of the late star.
In the image, Beth was standing outside in the middle of a snow-covered lawn. Clad in a huge black fur coat, Beth grinned widely into the camera. Her signature curly blonde locks framed her round face and cascaded down her shoulders as she posed out in the cold.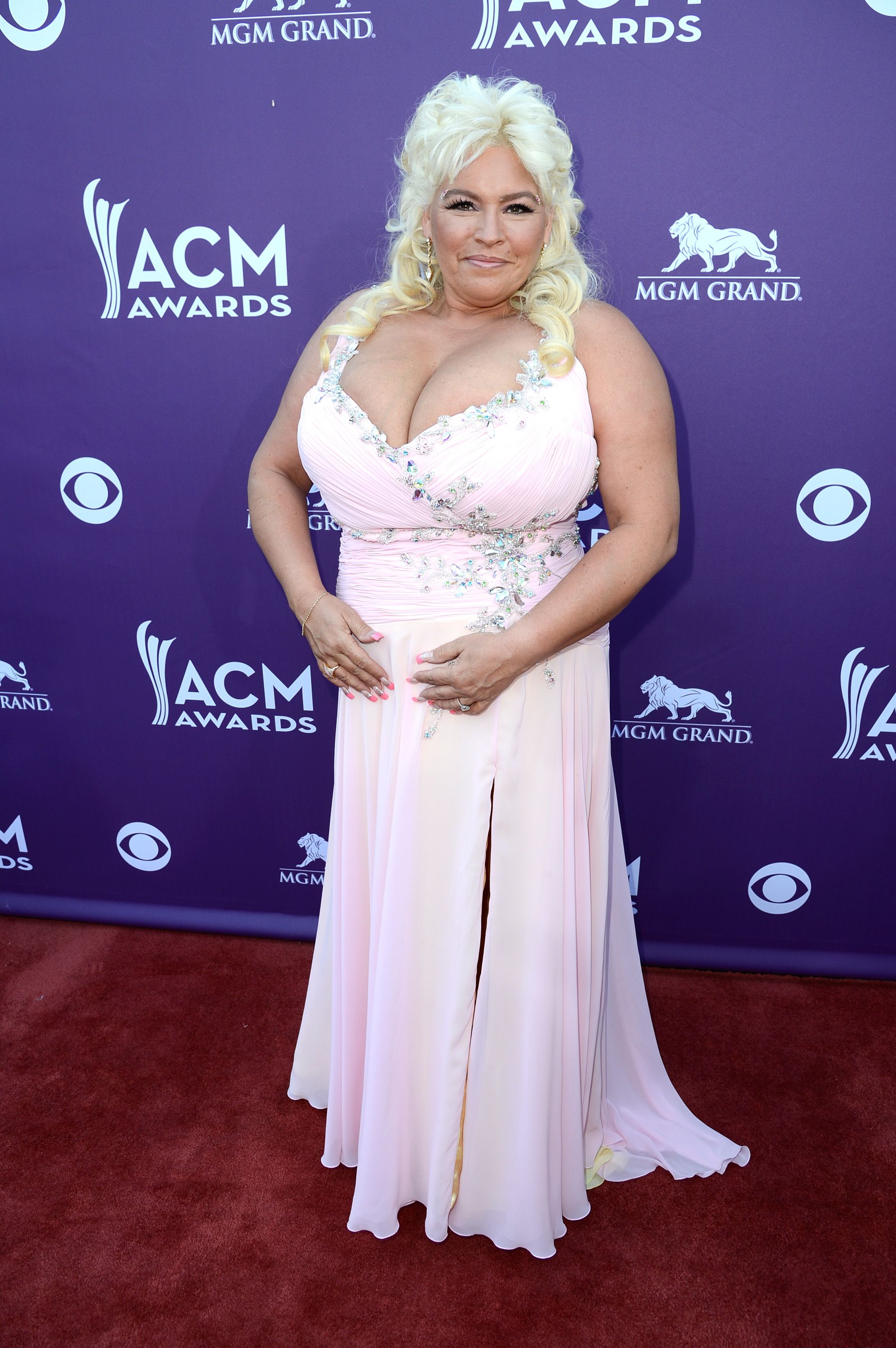 Behind her was what looked like their family home and a parked black SUV. The picture was posted to commemorate the late TV star's birthday which was yesterday October 29th. Several of Bonnie's followers also extended their wishes to the icon. Beneath the post, she Bonnie wrote:
"I miss you every day. Happy birthday, mom." 
Beth's husband Duane "Dog" Chapman and fellow co-star of their hit TV shows "Dog and Beth: On the Hunt" and "Dog's Most Wanted" also took time out to honour his late wife with a post on his Instagram feed. 
To commemorate the day Beth would have been 53, Dog posted a throwback photo of the late star. Along with the picture, he wrote a touching message, stating that Beth was celebrating her special day with Jesus and the angels. 
Ten months after her death, the TV star announced his engagement to his new girlfriend, Francie Frane.
Dog also expressed how much he loved and missed her. Jamie Chapman, wife of Dog's son, Leland Chapman, also honoured the late Beth by wishing her a happy birthday in the comment section. In 2017, Beth and Dog revealed she was diagnosed with stage II throat cancer.
She made her battle with the disease a public one with a two-hour A&E special titled "Dog & Beth: Fight Of Their Lives" which detailed the procedures she underwent. In a splash of hope, Beth was declared cancer-free after a plum-sized tumour along with her lymph nodes were removed.
In November 2018, the cancer returned, and she was rushed to a Los Angeles hospital where she underwent emergency surgery. Seven months later, she was placed under a medically induced coma and eventually passed away at the age of 51.
Her final moments were spent at Queen's Medical Center in Honolulu. Broken-hearted, Dog announced her tragic passing on social media. Ten months after her death, the TV star announced his engagement to his new girlfriend, Francie Frane.
The news was met with heavy backlash from his fans who believed it was too soon after Beth's passing. Bonnie, however, quickly came to her father's defence.
Bonnie stood up for her father and explained that he deserved to be happy, especially since he had been through so much since Beth's passing.
She also added that Frane was a wonderful woman and Beth would have been glad he was moving on.