Bonnie Chapman Looks Glamorous with First Makeup Selfie since Her Social Media Hiatus
Bonnie Chapman has been on a social media break and she recently came back to explain why she's been scarce. The star revealed to her fans that she's actually been busy with work.
This month, Bonnie Chapman, 21, took to social media to update her fans on her whereabouts. Duane "Dog" Chapman's daughter shared an image of herself looking glamorous in her full makeup.
In the caption of her post she explained: "If you're wondering where I've been, I've mostly been working on my resin business @creations.by.bonnie and working full time!" She also shared a bit about her makeup artist's work.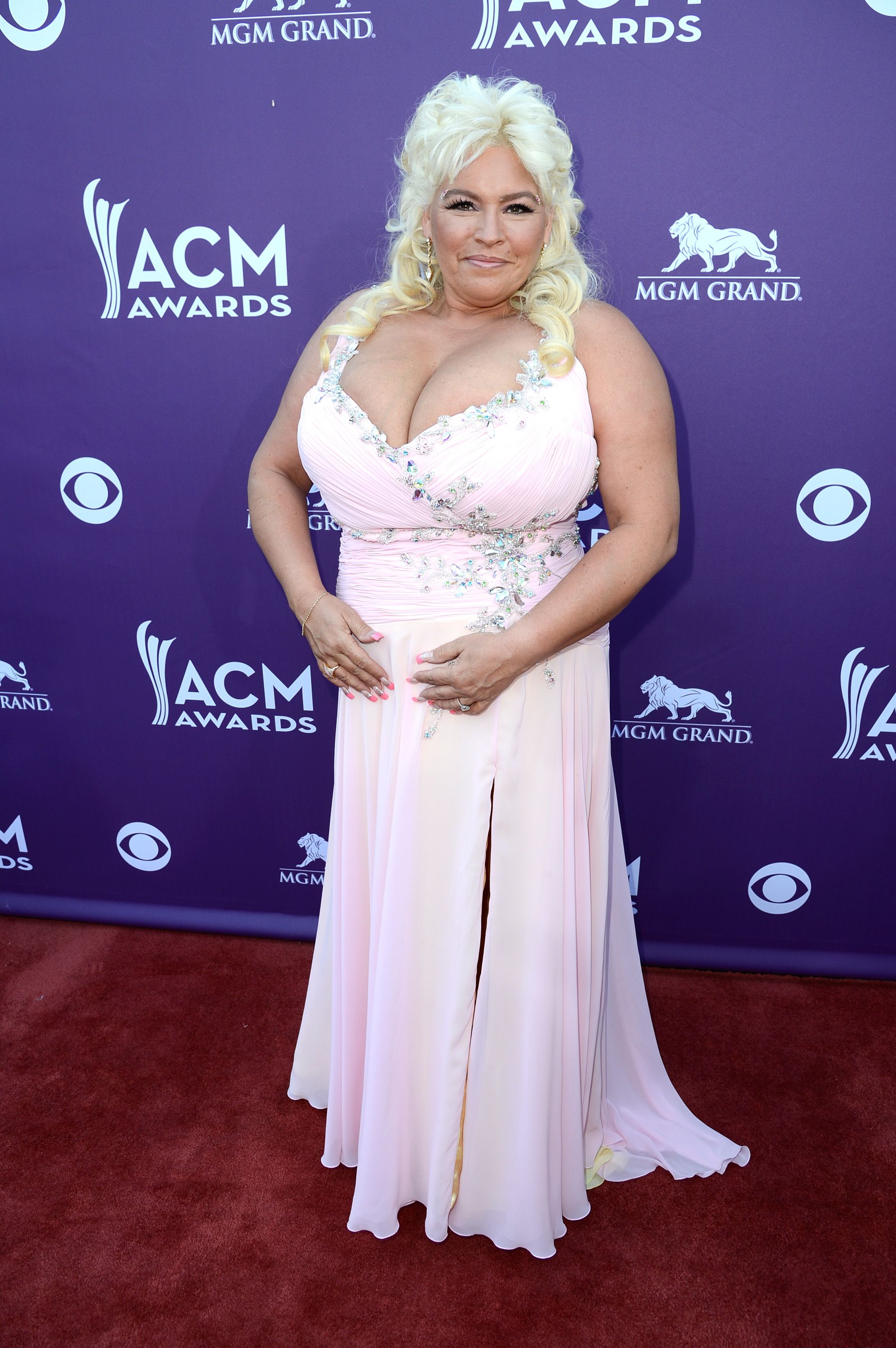 HER MAKEUP WORK
Bonnie revealed that she was also trying to get back into doing makeup work, however, she had a self-esteem issue. The star explained what she was going through emotionally, stating:
"I'm trying to ease back into makeup but sometimes it's harder for me to give myself the credit I deserve."
DISCUSSING HER LOOK & MOM'S DEATH
The "Dog the Bounty Hunter" star's daughter concluded her post, which came after a month of social media avoidance, by wishing her fans a wonderful day. She also shared that her look was from Colour Pop Cosmetics, whom she tagged in the post.
Duane Chapman went down on one knee during a romantic dinner at their Colorado home to propose to his fiancée.
In June 2019, Bonnie sadly lost her mother, Beth Chapman, to throat and lung cancer. She and her family have been mourning her death but that hasn't prevented her father from finding love again.
DUANE'S SHOCKING PROPOSAL
This year, Duane, 67, proposed to his girlfriend, Francie Frane, 51, shocking many of his fans. A lot of people felt he was moving too fast as he'd only know Frane for a short period and his wife had just died.
Bonnie was one of the reality star's children who defended his choices. On her father's Instagram announcement, she addressed the fans who were criticizing her father insisting that they allow him to live in peace.
DEFENDING DAD'S ENGAGEMENT
Bonnie defended her father for getting engaged to Frane noting how he'd already gone through a lot without Beth by his side. She also shared how difficult it had been for her to lose one of her parents.
The reality star's daughter concluded by noting that her father did deserve happiness in his life. Her father's engagement came suddenly after only ten months since his wife's tragic death.
WHEN HE PROPOSED & THEIR MEETING
Duane proposed to Frane in May 2020, and last month he spoke to "Daily Mail TV" about the upcoming wedding and his relationship. The "Dog's Most Wanted" star explained how he and his fiancée connected because he was a widower and she was a widow.
He recalled how he'd spoken to her as her husband had passed on six months before Beth and he wanted advice. However, at that moment, the reality star felt like cupid had shot him and he couldn't help but fall in love.
WHERE DUANE PROPOSED
The bounty hunter went down on one knee during a romantic dinner at their Colorado home to propose to his fiancée. For her part, Frane admitted that she thought God had been involved in their union.
Even though Duane is moving on with his life after his wife's death, that doesn't mean the family has forgotten her. Last October, Bonnie paid tribute to her ahead of her birthday with a collection of photos on Instagram and confessed that she missed her.