See Mike Epps' Baby Indiana's Adorable Frown Holding a Pumpkin in Striped Outfit & Orange Bows
Little Indiana Rose filled her mom's media timeline with doses of cuteness in new photos that showed her rocking a chic outfit which definitely stole the hearts of her mother's fans.
Mike Epps' baby daughter, Indiana Rose, is growing fast and beginning to come off as a little fashionista. The new photos shared on her mom, Kyra Robinson's Instagram page showed the baby girl looking adorable and sporting an exquisite sense of style.
The tiny tot was photographed outdoors, presenting her radiant heart-shaped face while enjoying some leisure time. The 7-month-old Indiana brought on her goofy side as she made faces for the camera.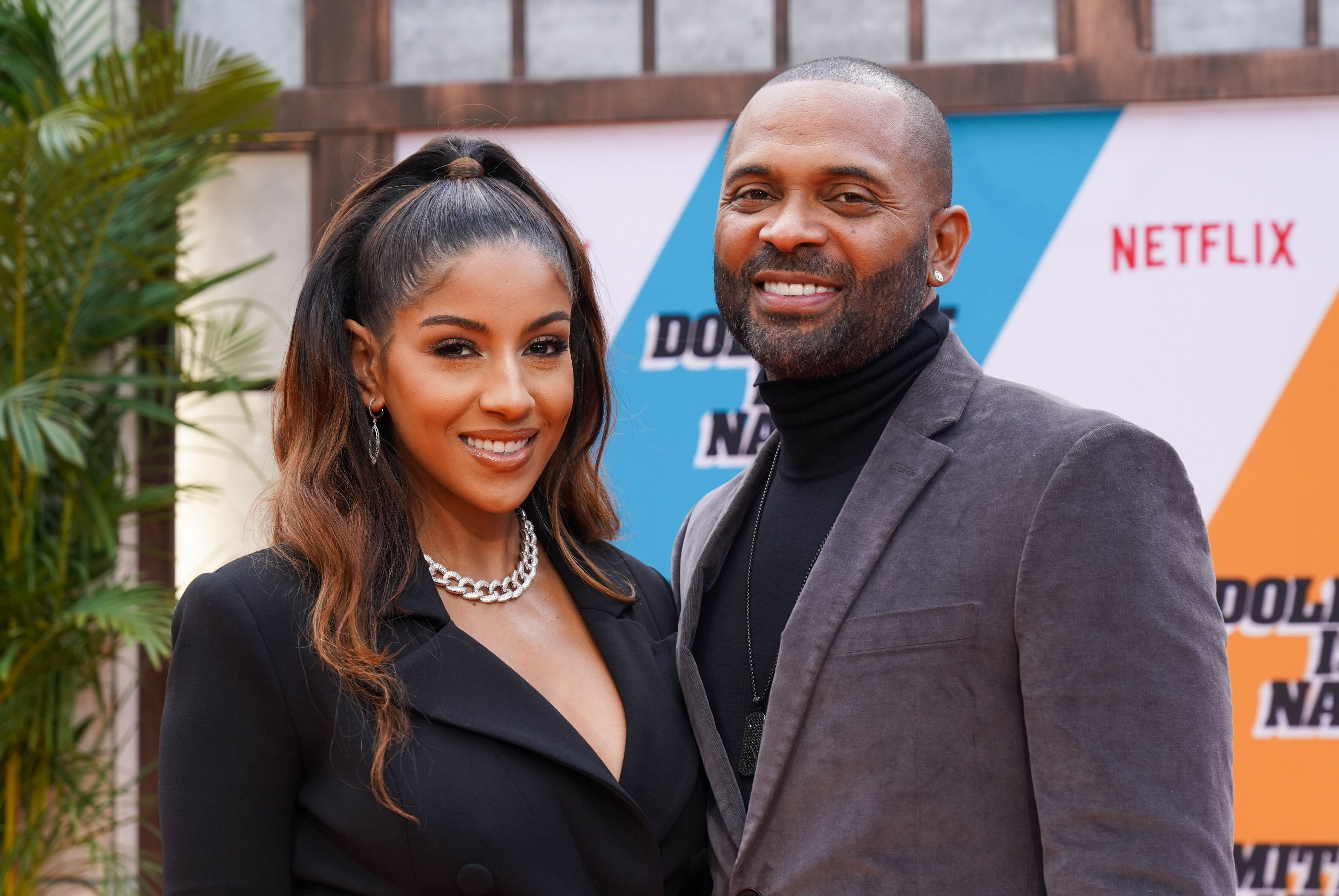 The first image displayed the toddler pulling at fans' heartstrings with a cute frown on her face. Epps' baby girl rocked a two-piece striped black and white outfit with swanky footwear.
Indiana's curls were held in two pigtails with orange-colored bows. The baby girl had a shiny miniature pumpkin in her hands while she puffed up her rosy cheeks with a mock frown. The next snapshot had her showing off a calmer demeanor as her mom captioned with a witty role-play:
"This is Halloween? Mommy: I know right…"
Many followers drooled uncontrollably over Indiana's gorgeous features while some admirers reeled with laughter. Others could not get enough of the little girl's fashion as they showed approval for her cute outfit.
Epps believes that a gene switch occurred between him and his mom.
In March, Epps and his star producer wife welcomed their first bundle of joy together. On his Instagram page, the "Dreamgirls" actor introduced the newborn in a memorable clip.
Baby Indiana, who has been showing her sweet personality since day one, had her dad and his fans eating out of her hands with her pleasant aura. New mom Robinson also introduced the infant on her page.
While Indiana is Robinson's first child, Epps has four daughters from his older relationships. In his marriage to Michelle McCain, the award-winning actor became a dad to Madison and Moriah. His daughters, Bria and Makayla, are from previous relationships.
Epps, an Indiana-born star, puts his daughters as his highest priorities, and he once confirmed that although he wished for a male child, he would not trade being a girl dad for anything.
Epps believes that a gene switch occurred between him and his mom. He confirmed this in an interview where he lightly shared that his mom had only boys while he fathered girls.