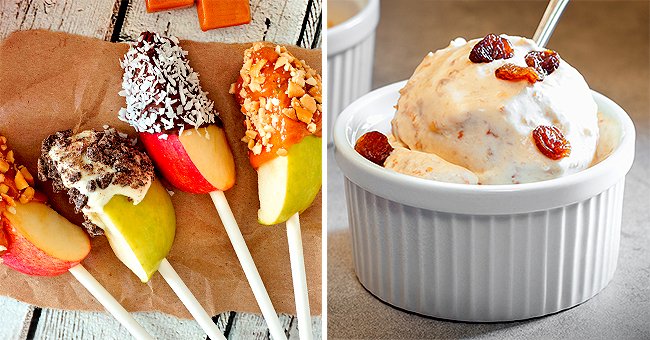 shutterstock.com
4 Easy and Tasty Dessert Recipes Perfect for Fall
With more than a month into the fall, here are some super easy and tasty dessert recipes that are sure to make the season absolutely worth it
The warm temperature, shorter days, and longer nights of fall make it the best season for many to binge on lovely desserts with their family and friends.
Unfortunately, some get discouraged because cooking can be quite a tedious activity. Luckily, we have some super easy recipes you can follow that are sure to spice up your taste buds.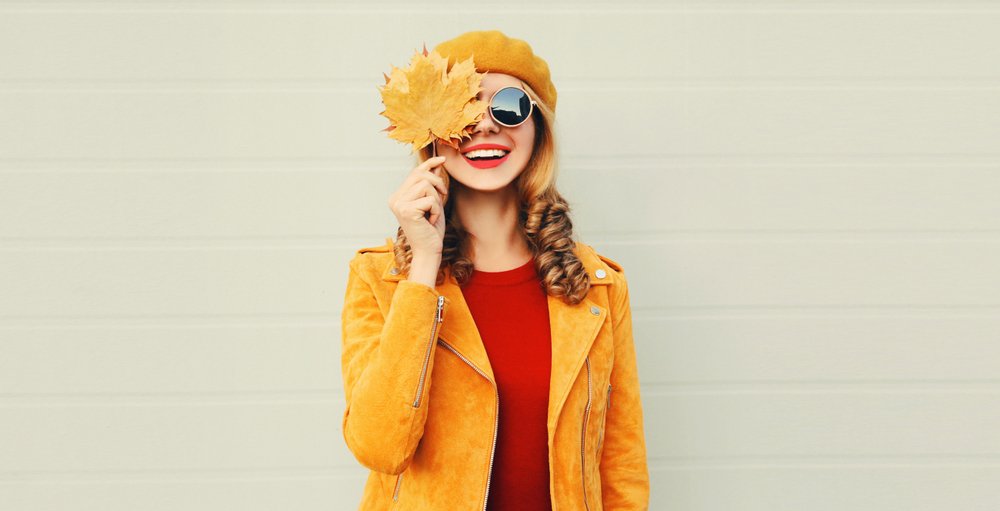 A happy smiling woman holding in her hands yellow maple leaves. | Photo: Shutterstock
GLAZED CANDY APPLE
Candy apple is a lovely dessert option as it allows one to enjoy a nutritious fruit in an exciting way. Depending on the fun topping you want to add, be it pop tarts, cosmic brownie, or cookies, this recipe works for all.
The ingredients needed include apples, melting chocolate, sprinkles, cosmic brownies, pop tarts, frosted circus animal cookies, and of course, skewers. After washing your apple well, stick the wooden skewers from the top till it sits firmly on the fruit.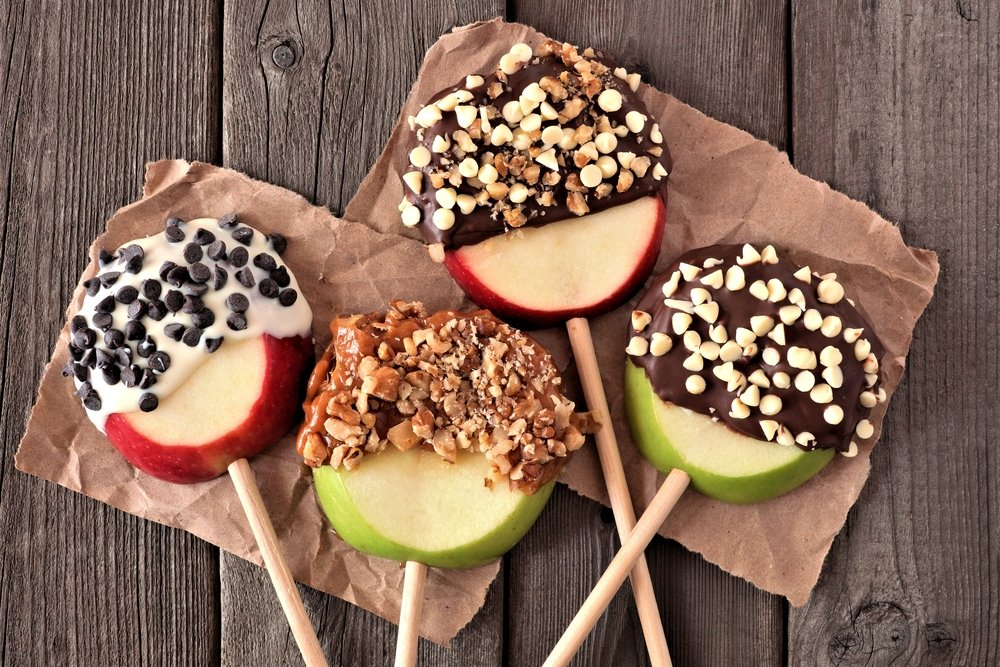 Mixed chocolate and caramel dipped candy apples rounds. | Photo: Shutterstock
Grind your circus animal cookies, chop your cosmic brownies into pieces, or break your pop tarts into small pieces, depending on what topping you desire. Once all of that is done, melt chocolate in bowls and then dip your apples into the bowl.
Make sure most of the apple covered by the chocolate. Afterward, roll your dipped apple in a bowl of the topping of your choice, put it in the fridge for the chocolate to harden, and you're done.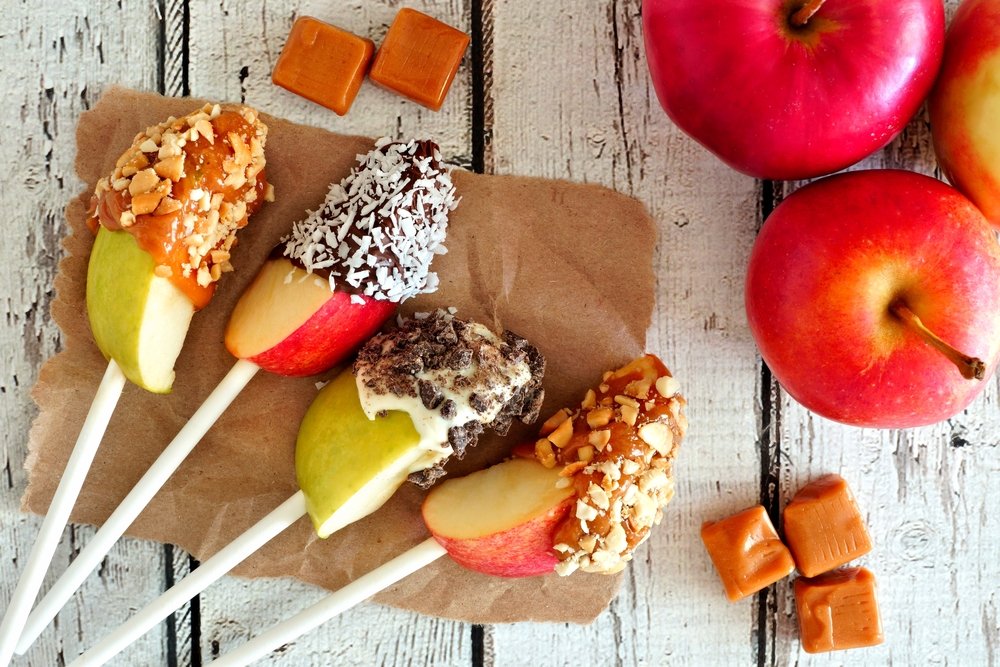 Candy apples slices dipped with chocolate and caramel. | Photo: Shutterstock
NO-BAKE S'MORES IN A JAR
For this juicy treat, you would need toasted marshmallows, graham cracker crumbs, marshmallow cream, chocolate ganache, and a large mason jar. The first step is to make your chocolate ganache.
You can do this by heating whipped cream over medium heat until you see it bubble, add a cup full of chocolate chips, and lower the heat. Turn the mixture until you see all the chocolate chips melted. Once the mixture cools and thickens, you have your chocolate ganache.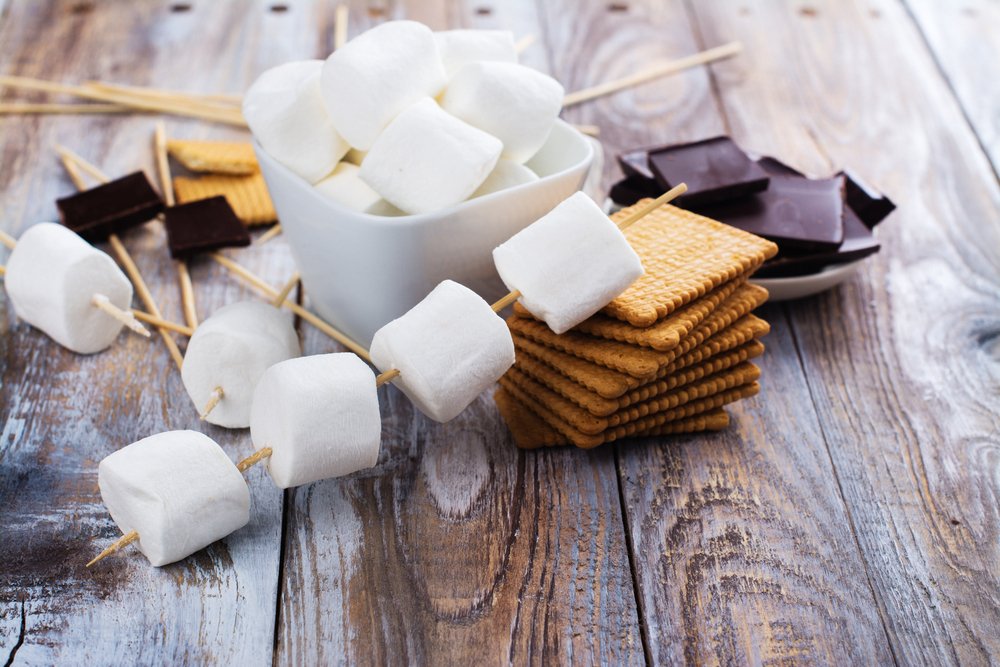 Smores dessert ingredients on wooden table. | Photo: Shutterstock
Now, to make your s'mores, first place about half a cup of graham cracker crumbs in your jar depending on the quantity you want. Add about half a cup of marshmallow cream and try to spread it around, so it covers the crackers. Then add a layer of your ganache and finish it up with toasted marshmallows.
RUM AND RAISING ICE CREAM (VEGAN)
The beauty of ice cream is that it is perfect for every season, so why not fall? Luckily, you don't have to betray your vegan lifestyle to have good ice cream.
The ingredients needed include arrowroot powder, 700ml of coconut milk, brown sugar or white sugar, raisins, rum, and vanilla extract.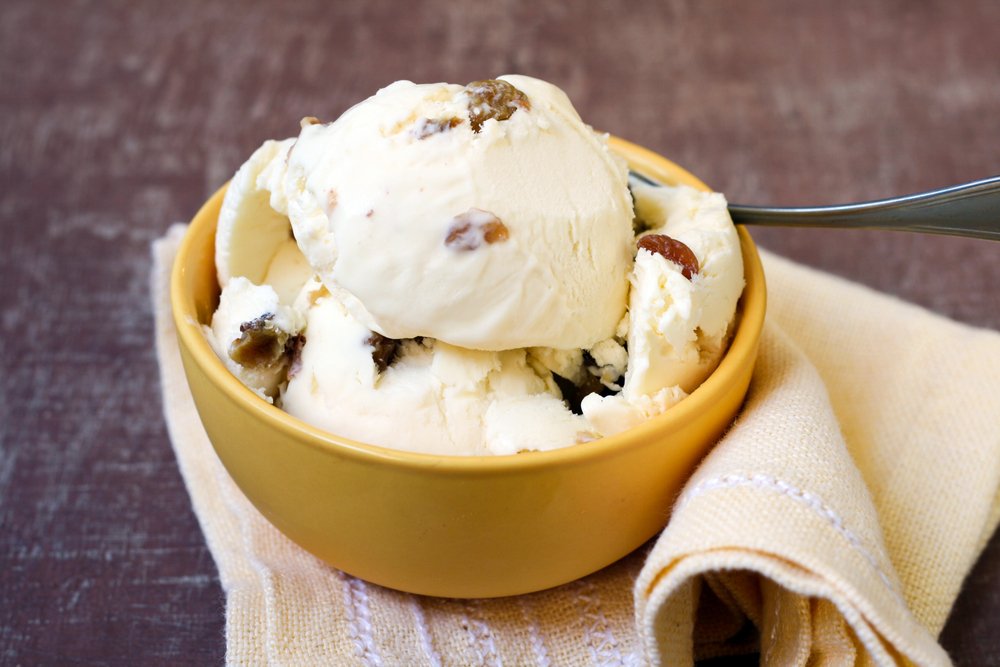 Homemade rum raisin ice cream. | Photo: Shutterstock
First, mix two tablespoons of arrowroot powder with 60ml of coconut milk and put it aside. Next, get your raisins in a bowl and pour about three tablespoons of rum or depending on how alcoholic you want it to be. Allow the tum to soak the raisins.
Get a saucepan and pour the remaining coconut milk in it alongside your sugar. Keep stirring gently as it boils, and once it boils, remove from the heat and pour into the earlier arrowroot mixture and add vanilla extract. Refrigerate the thickened mixture for about 2 hours.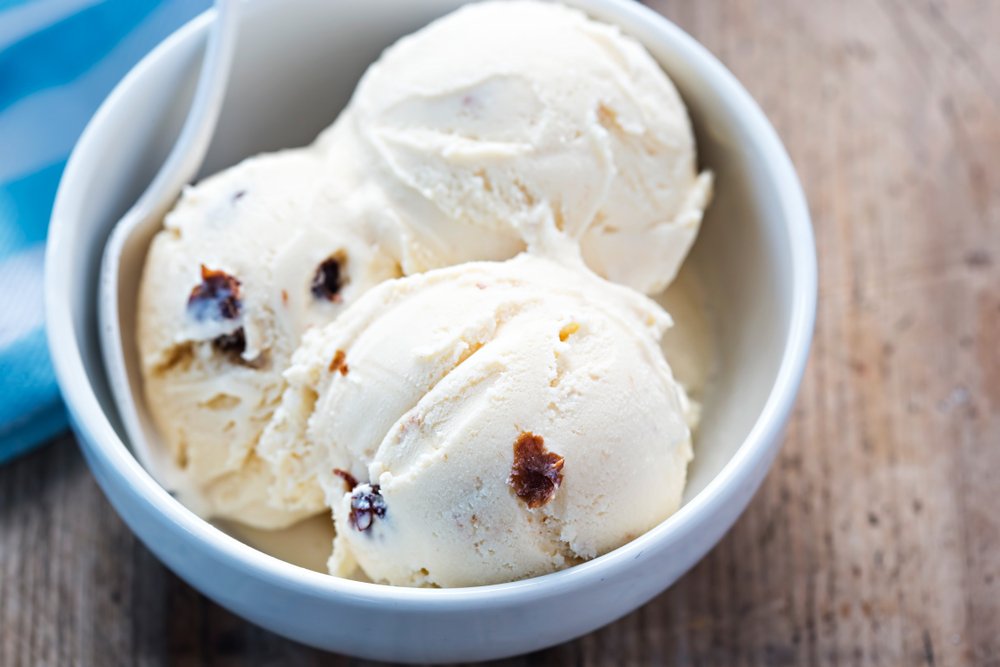 Rum & raisins vanilla ice cream. | Photo: Shutterstock.
Follow your ice cream maker's instruction, and just before it is about to churn and add the rum-soaked raisin and add more alcohol if needed. Once it is wholly churned, transfer it into a container and freeze overnight.
SNICKERS ALMOND BUTTER TART
If Snickers is your favorite chocolate bar, this is the recipe for you. The ingredients needed include almond flour, maple syrup, brown sugar, unsalted butter, cream, almond butter, vanilla extract, almond nuts, heavy cream, and chocolate.
The first step is making the almond tart crust. To do this, Preheat the oven to 350 degrees F. Mix the almond flour, butter, and maple syrup in a large bowl.
Stir until thoroughly combined and moistened. Pour your mixture into a tart pan and allow the crust to bake for about 10 minutes until slightly golden.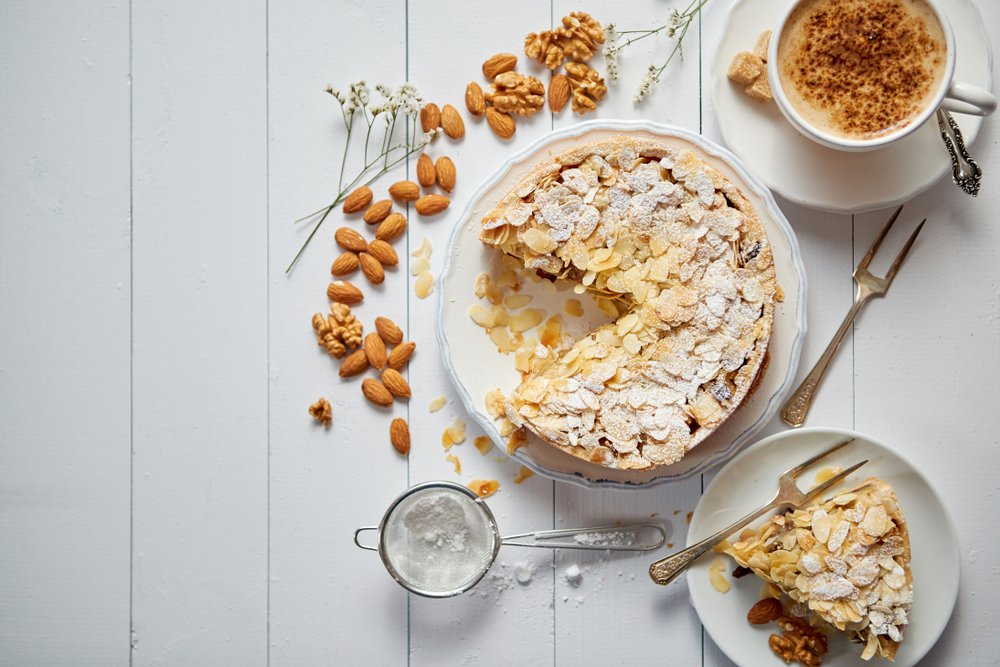 A delicious cake tart with almond flakes served on wooden table. | Photo: Shutterstock.
Next is the almond butter caramel filling. Add your sugar, cream, unsalted butter, and almond butter in a pan over medium heat. Mix it all and gently stir until it cooks for 5 minutes and thickens.
Remove from the heat and add vanilla. Allow it to cool and thicken. Finish up the top layer with chopped almonds and the chocolate ganache, which has been explained above, and that is all.
Please fill in your e-mail so we can share with you our top stories!