7 Celebrity Recipes from Chrissy Teigen, Snoop Dogg and More to Make Quarantine More Palatable
Add a little spice to your quarantine cuisine with some of your favorite celebrity's best recipes.
Being stuck at home in quarantine by COVID-19 offers us the perfect opportunity to try our hand at cooking some of our favorite celebrities' best-loved recipes -- celebrities like Chrissy Teigen, Reece Witherspoon, Tracy Morgan, Snoop Dogg, Gwyneth Paltrow, Oprah Winfrey, and Dwayne "The Rock" Johnson.
While away those hours by recreating some truly memorable and delicious dishes in your own kitchen -- then set your table with candles and your best china, and dine with the stars...
P.S. We've added a bonus recipe from a mystery celebrity's favorite LA restaurant that will blow your mind, and send your taste buds to heaven.
Eat your heart out, Jamie Oliver!
CHRISSY TEIGEN - CELEBRITY RESTAURANTEUR AND MODEL
The stunning Chrissy Teigen is quarantined at home in Los Angeles with her two adorable children, Luna and Miles, and her husband, singer John Legend, and she seems to be enjoying her down-time with her family. 
The former model recently shared a video clip of herself, Legend, and the children picnicking in their backyard while they enjoy some of her delicious cooking.
We took a page from Chrissy's best-selling 2016 cookbook, "Cravings: Hungry for More," and bring you her take on an exotic and spicy Thai-inspired carbonara.
CHRISSY TEIGEN'S PAD THAI CARBONARA
INGREDIENTS
1 small head broccoli
2 ½ tablespoons sweet soy sauce
1 tablespoon liquid soybean paste
1 ½ teaspoon low-sodium soy sauce, plus more to taste
3 thick slices of bacon, cut into 2-cm squares
4 cloves garlic, roughly chopped
½ teaspoon Thai chili powder or to taste
125 ml of chicken stock
225g spaghetti, cooked to al dente, drained and oiled
2 eggs, beaten
2 spring onions, cut into 2-cm lengths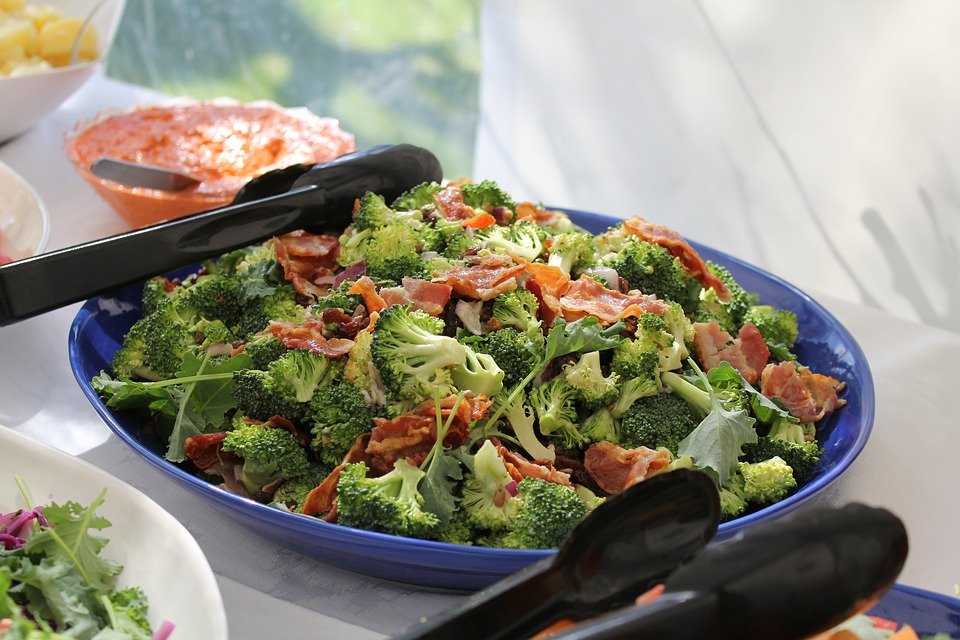 PREPARATION
1. Divide the broccoli into crown and stem, trimming the end off the stem, peeling it, and cutting it crosswise into thin slices. Gently separate the broccoli florets.
2. Mix the sweet soy, soybean paste, fish sauce, and soy sauce in a small bowl.
3. Fry the bacon over medium heat in a large sauté pan until it is crisp - approximately 6 minutes. Toss in the garlic and the chili powder and cook for 1 more minute, stirring to mix the condiments thoroughly into the bacon. Increase the heat to medium-high, add the sauce, and allow it to reduce slightly.
Add the broccoli, and cool with half the chicken stock, then bring to a simmer for 3 to 5 minutes, or until it is tender. Increase the heat to high, and add the spaghetti and the rest of the stock. Heat the spaghetti, tossing it constantly, until all the sauce is absorbed. Add soy sauce and fish sauce to taste.
4. Remove the pan from the heat, add the beaten eggs, and stir - eggs should be creamy and not clotted. Garnish with the spring onions and serve immediately.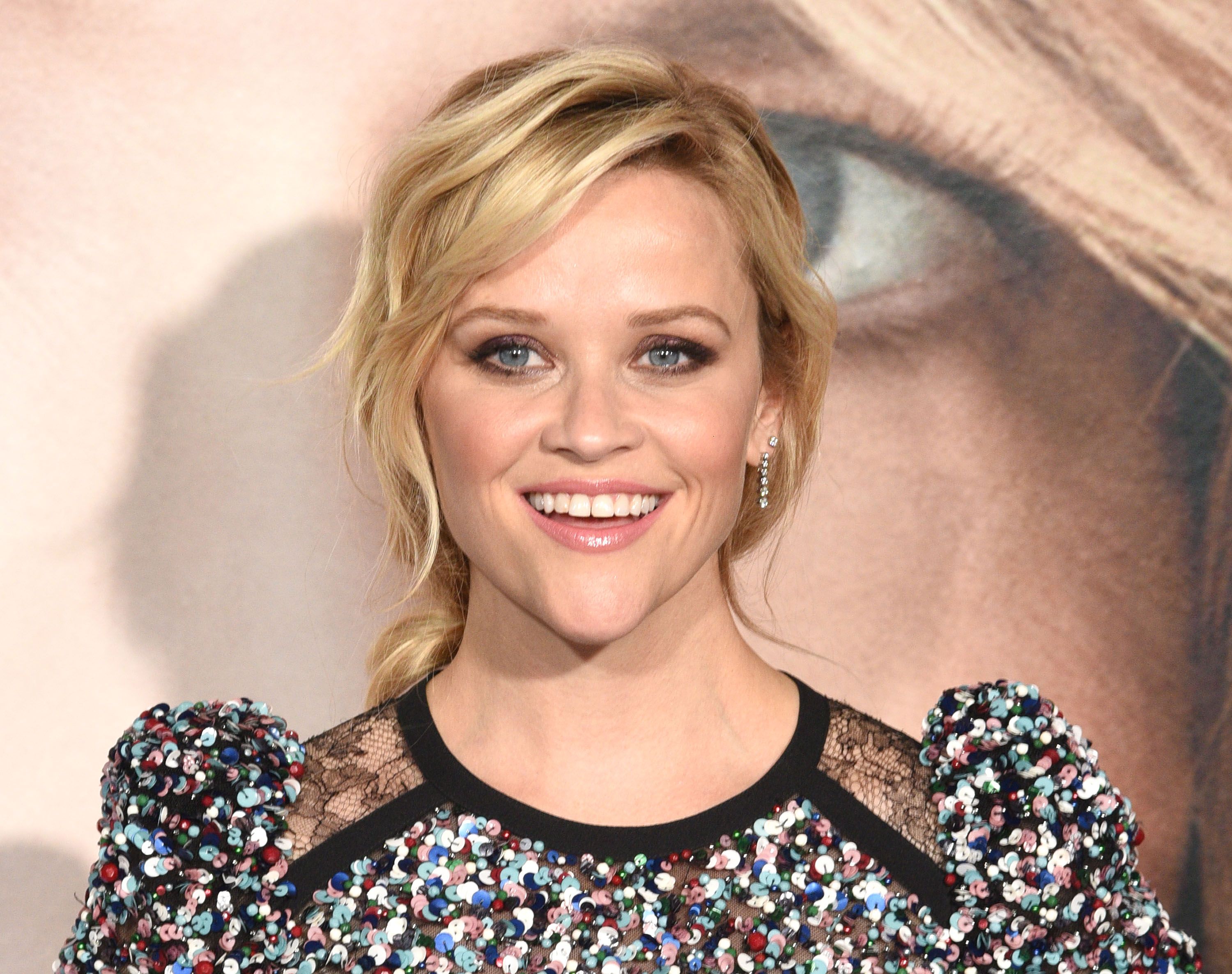 REESE WITHERSPOON  -- ACTRESS, PRODUCER, AND AUTHOR
The "Legally Blonde" actress, Reece Witherspoon is quarantined with her husband Jim Toth and her three children, Ava, 20, Deacon, 16, and Tennessee, 7.
Reece is juggling full-time motherhood and homeschooling her kids with running her successful production company on-line -- and dishing out delicious meals.
Reese is a bona fire southern belle, so we picked a mouth-watering fried chicken recipe from her cookbook "Whiskey in a Teacup," created by her paternal grandmother, Dorothy Draper.
GRANDMA DOROTHEA'S BUTTERMILK FRIED CHICKEN RECIPE
INGREDIENTS
2 pounds boneless, skinless chicken tenders
8 chicken drumsticks and thighs (3 pounds)
1 quart buttermilk
1 Tbsp. plus 2 tsp. kosher salt, divided
1½ tsp. ground black pepper, divided
2 cups all-purpose flour
1 Tbsp. garlic powder
1 Tbsp. onion powder
1 tsp. paprika
Canola oil, for frying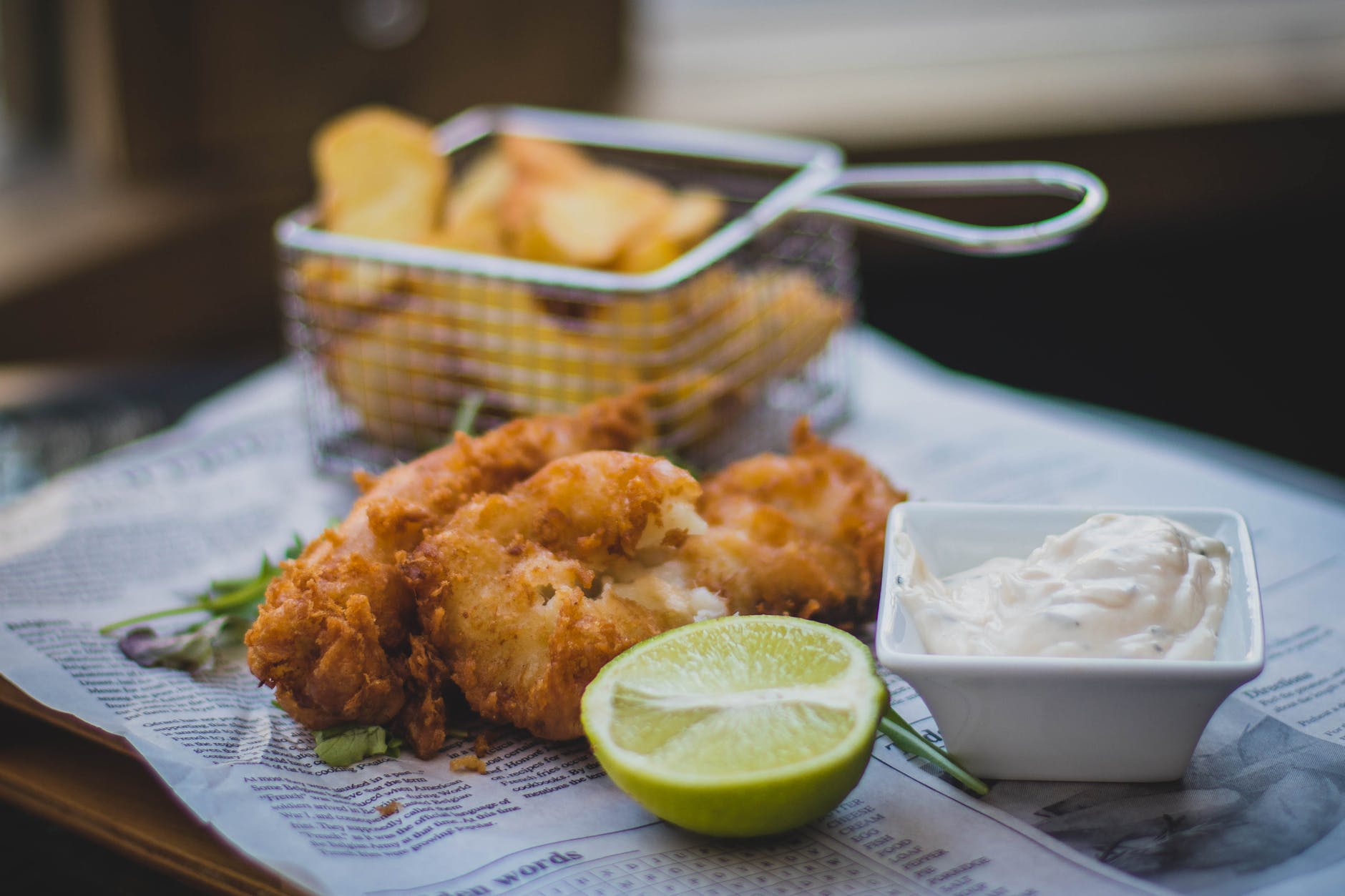 PREPARATION
In a large bowl, toss the chicken with the buttermilk, 2 tsp. salt, and ½ tsp. pepper. Cover and refrigerate, allowing to marinate for a minimum of 8 hours or overnight.
Drain the chicken tenders, and discard the marinade. Mix the flour, the garlic, and the onion powder, the paprika, and the remaining salt a pepper. 
Pour approximately 1" of canola oil into a large, deep skillet and heat to the temperature of 325°, registered by a deep-fry thermometer.
Toss the chicken in the flour mixture, coating thoroughly, and shake off excess flour. Fry the chicken in the hot oil for 10 minutes, turning once in a while until the pieces are golden brown. Drain the excess oil on kitchen paper, and serve warm, or at room temperature.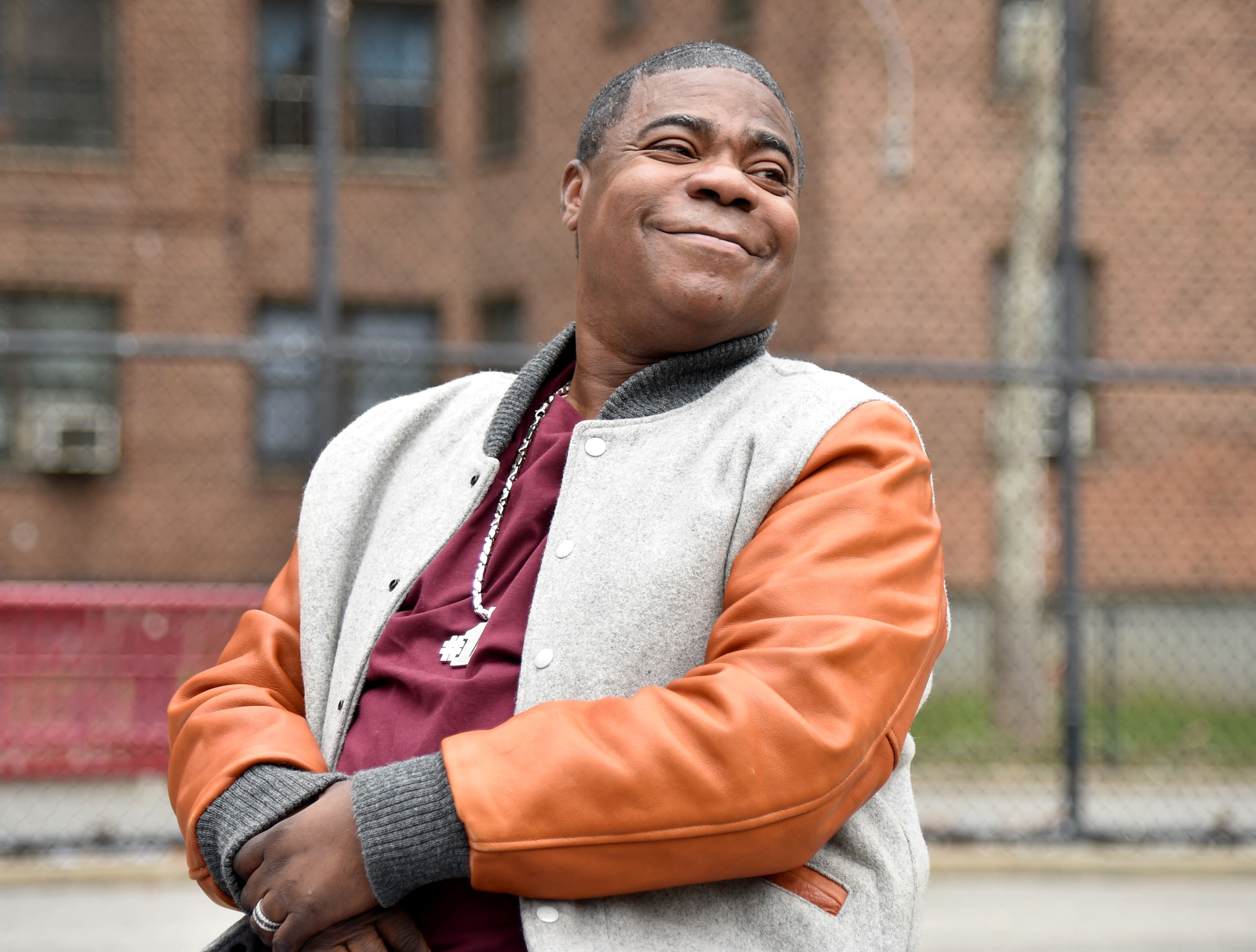 TRACY MORGAN -- ACTOR AND COMEDIAN
Comedian Tracy Morgan needs no introduction to fans of "Saturday Night Live," the 90s hit sitcom "Martin," and of course, his own show, "The Last O.G."
Tracy is quarantined in his New Jersey home with his wife Megan Wollover, their 6-year-old daughter, Maven, and his mother-in-law, Christine Wollover.
Tracy is also a gifted amateur chef who published his own cookbook, "The Last O.G. Cookbook: How to Get Mad Culinary Skills," with recipes inspired by characters from the show. We chose to share with you Tracy's delicious version of the peach cobbler, just the right amount of sweetness to complement his famously acid humor.
TRACY MORGAN'S AMIRA'S PEACH COBBLER
INGREDIENTS
¾ cup all-purpose flour, plus more for dusting
¼ cup cornmeal
¾ cup granulated sugar, plus 3 tablespoons for sprinkling
¾ teaspoon kosher salt
6 tablespoons cold unsalted butter, cut into chunks
1 large egg yolk
1 large egg
4 cups frozen sliced peaches
1 cup fresh blackberries
2 teaspoons lemon juice
1½ teaspoons cornstarch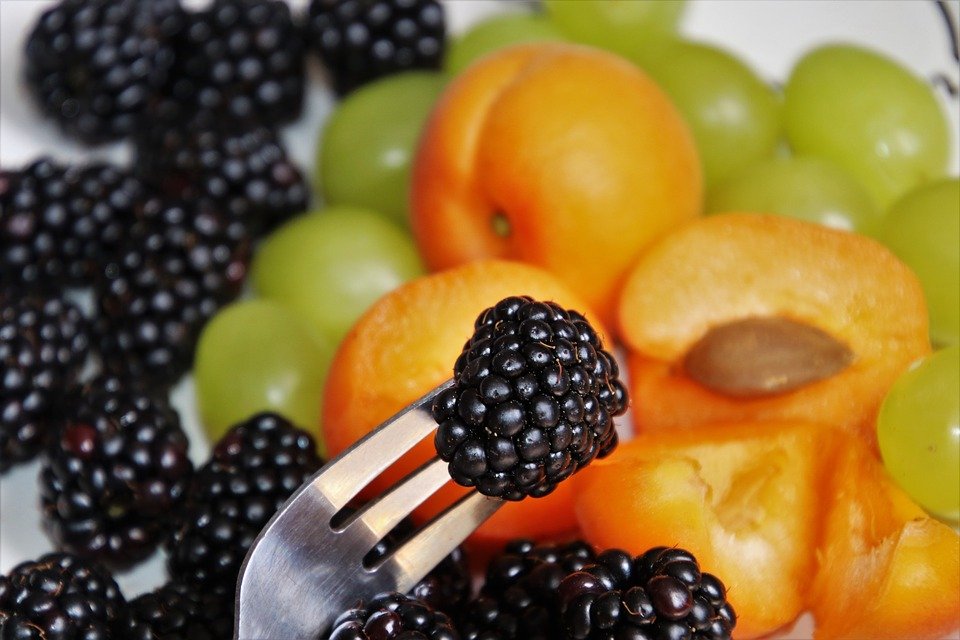 PREPARATION
Sift the flour, cornmeal, ¼ cup of the sugar, and ½ teaspoon of the salt into a large bowl. Cut the butter into the flour mixture until the butter chunks are pea-size.
Mold a well in the center of the flour and butter mix and add the egg yolk and 1 tablespoon ice water, and mixing it into a sticky dough. Wrap the dough in a piece of plastic wrap dusted with flour, and place it in the refrigerator to chill for 1 hour.
Preheat the oven to 325°F, and whisk the whole egg with 1 teaspoon of water in a small bowl, and . set aside.
Combine the peaches, blackberries, lemon juice, cornstarch, the remaining ½ cup sugar, and ¼ teaspoon salt and stir gently, mixing thoroughly but keeping the fruit intact. Place the peach and blackberry mix in a buttered 9-x-13-inch baking dish.
Place the chilled dough on a floured surface, and roll it until it is out into a ¼-inch thick. Cut the dough into 1-inch strips and carefully lay them over the fruit, weaving the strips into a lattice if you prefer. Brush the pastry with the egg wash to glaze, and bake for 40 minutes, or until the filling is bubbling.
Remove the cobbler from the oven and sprinkle the remaining 3 tablespoons sugar over it while it is still hot. Allow it to rest for 10 to 15 minutes before serving with vanilla ice cream or a la mode.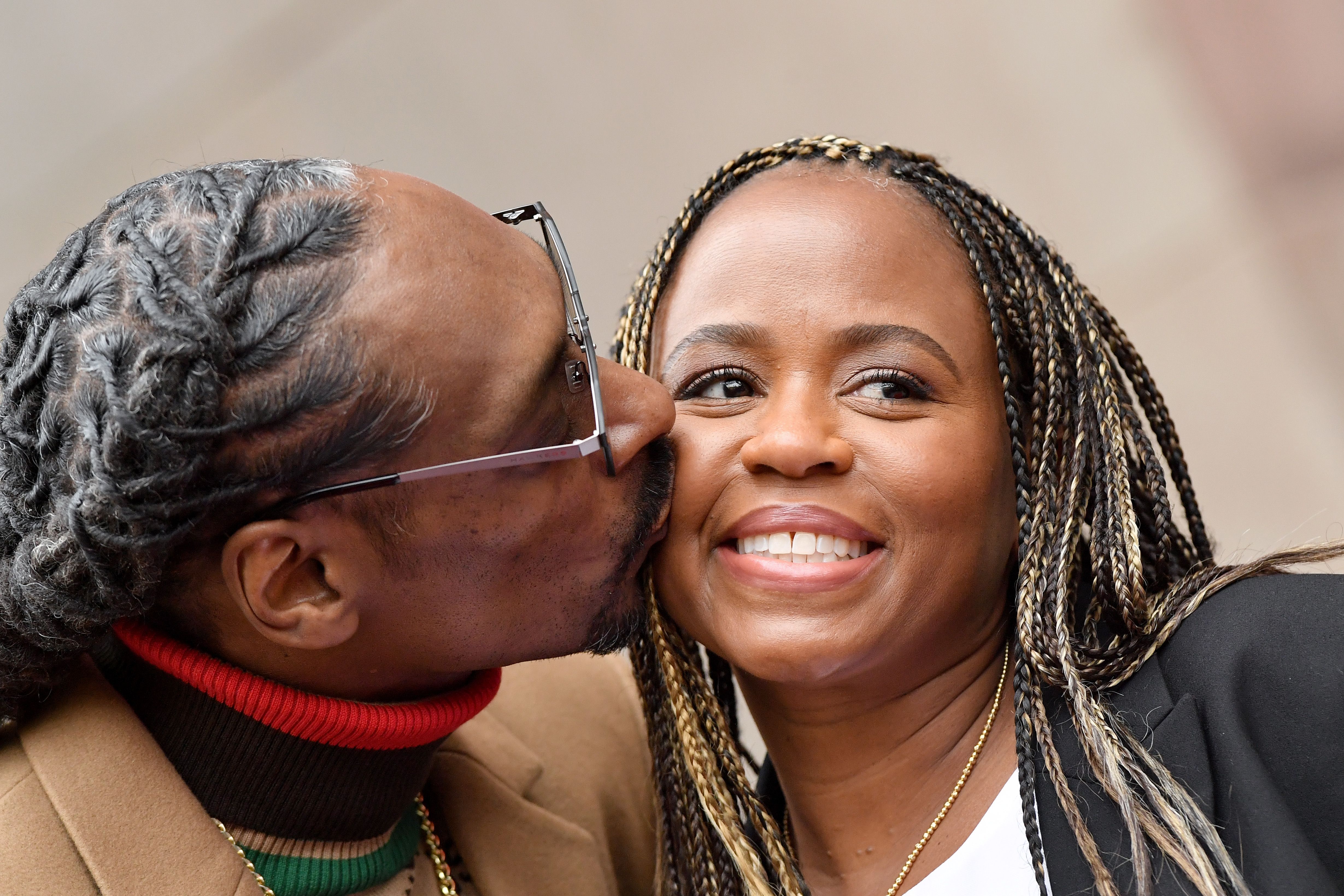 SNOOP DOG -- RAPPER AND ACTOR
Veteran hip hop legend Snoop Dogg is in quarantine with his lovely wife Shante, and his family, and keeping his fans amused and upbeat with his posts on social media.
Snoop delighted his fans by dropping a tongue-in-cheek quarantine "protest song," "I Wanna Go Outside," to remind people of the importance of adhering to social distancing.
Fans may be surprised to discover that the street-wise Snoop is also a deft hand in the kitchen, and has published his own cookbook, "From Crook to Cook: Platinum Recipes from Tha Boss Dogg's Kitchen." To heat up your quarantine, we picked Snoop's version of hot and spicy chicken, with a refreshingly tangy citrus sauce.
SNOOP DOGG'S ORANGE CHICKEN RECIPE
INGREDIENTS
FOR THE ORANGE SAUCE:
3/4 cup orange juice
3 tablespoons soy sauce
1 tablespoons sriracha
1 tablespoon honey plus more as needed
1 teaspoon sesame oil
½ teaspoon red pepper flakes
FOR THE CHICKEN:
1 large egg
3/4 cup cornstarch
1 1/4 pounds boneless skinless chicken thighs or breasts cut into 1-inch pieces
1/2 cup canola or other neutral oil
Salt
2 tsp sesame seeds for garnish (optional)
1 green onion green parts only, sliced, for garnish
Cooked white rice for serving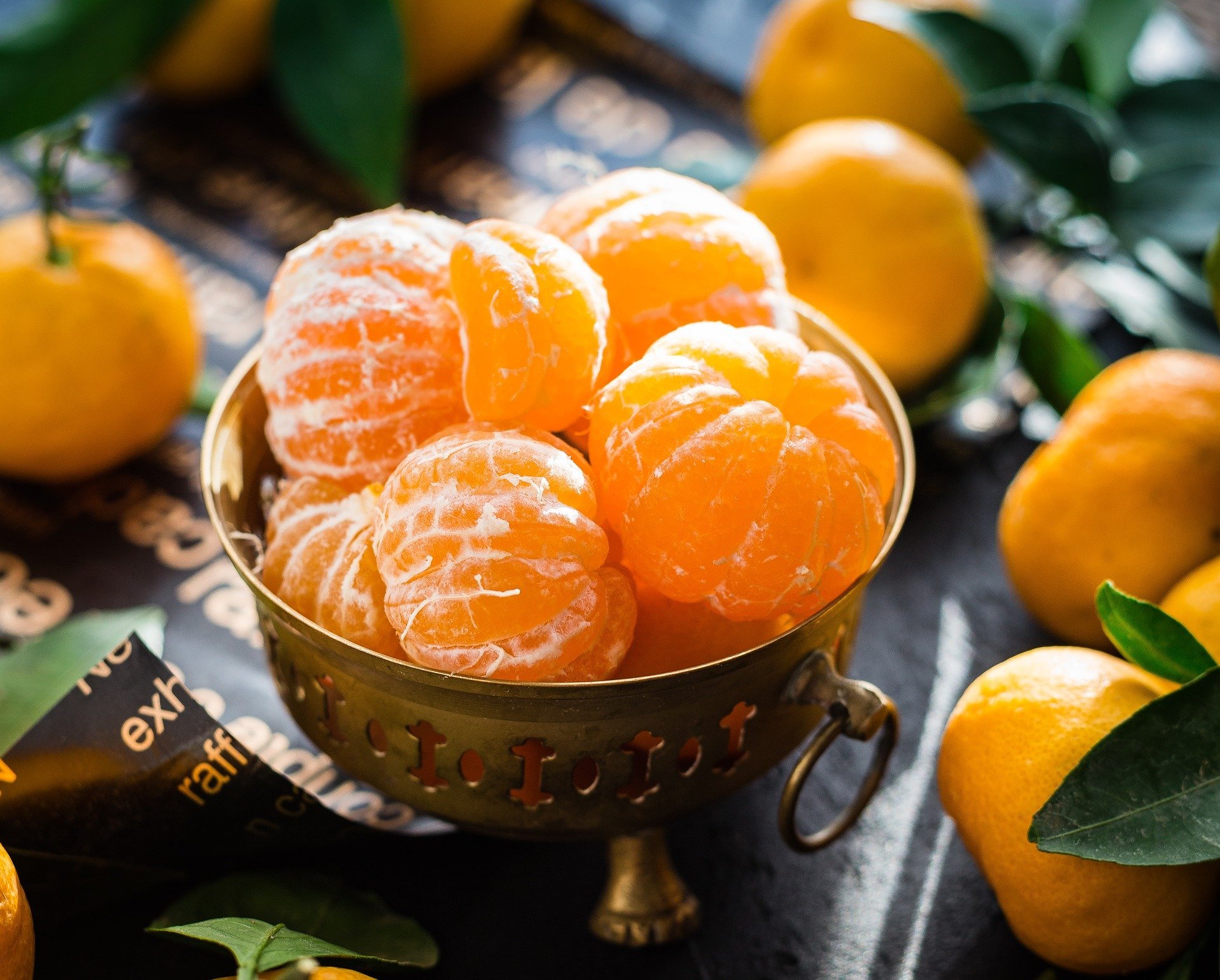 PREPARATION
FOR THE ORANGE SAUCE:
Whisk the orange juice, soy sauce, Sriracha, honey, sesame oil, and red pepper flakes in a saucepan over medium heat, bringing it to a low simmer. Allow it to thicken slightly, so it coats the back of a spoon. Remove from the heat and allow it to rest for 5 minutes. If the orange sauce is too acidic, add a little more honey.
FOR THE CHICKEN:
Place the cornstarch in a bowl. Whisk the egg in a separate bowl. Dip the chicken in the egg and coat it, then toss it in the cornstarch, coating it thoroughly, but shaking off any excess.
Prepare a serving player by lining it with absorbent paper towels and set aside. Heat the oil in a large skillet. When the oil is hot, add the chicken and fry it for approximately 3 to 4 minutes on either side or until it is golden brown.
Place the chicken in the serving platter and season with salt. Add the orange sauce to the skillet and add the chicken, turning it so it is thoroughly coated with the sauce, and heated through.
Serve the chicken garnished with lightly toasted sesame seeds and green onion, and a side dish of white rice.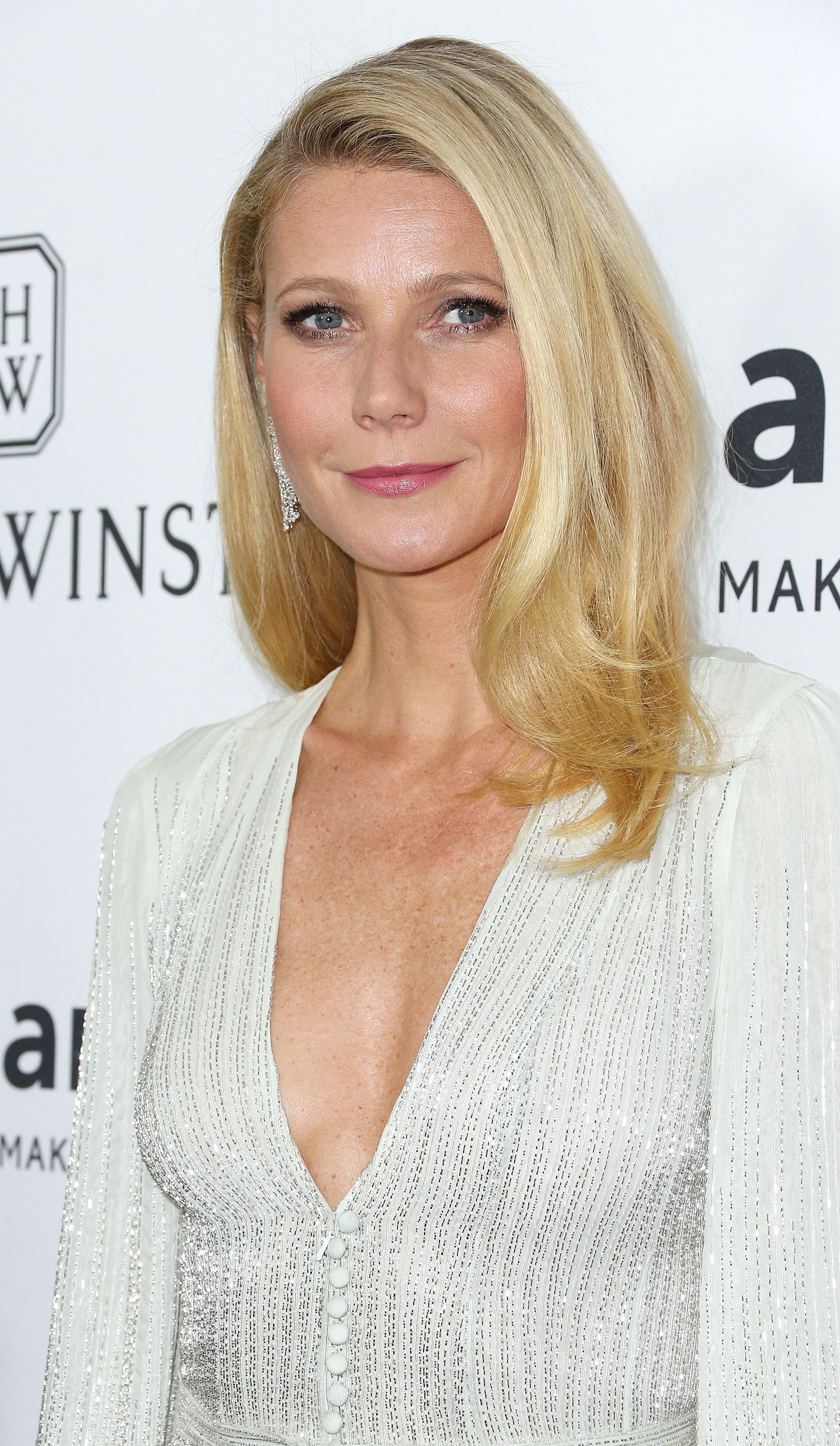 GWYNETH PALTROW -- ACTRESS, AUTHOR, AND ENTREPRENEUR
Academy-award winning actress Gwyneth Paltrow is in quarantine with her children,  daughter Apple, 16, and a son Moses, 14, whom she shares with "Coldplay" frontman, Chris Martin.
The star of "Shakespeare in Love," the Marvel Universe "Avengers" franchise, and "Iron Man" movies is keeping busy homeschooling her kids, and of course, cooking up a storm.
Gwyneth is a vegetarian and published a cookbook in 2019, "The Clean Plate: Eat, Reset, Heal," that offers lush vegetarian recipes that promise to tempt the palate of even the most devoted carnivore. For those days when you need that cheesy, creamy carb fix that only a lasagna can provide, Gwyneth has the solution.
GWYNETH PALTROW'S KALE AND BUTTERNUT SQUASH LASAGNA
INGREDIENTS
FOR THE BUTTERNUT SQUASH:
1½ pounds butternut squash peeled, and cut into ¼-inch slices
½ teaspoon salt
1 tablespoon olive oil
FOR THE BÉCHAMEL SAUCE:
4 tablespoons butter
4 tablespoons flour
2 cups whole milk
pinch of nutmeg
pinch of cayenne
1 teaspoon salt
1 clove garlic, very finely minced
1 cup grated Parmesan
FOR THE KALE:
1 bunch dino kale, cleaned and sliced
1 tablespoon olive oil
pinch of salt
TO ASSEMBLE THE LASAGNA:
6 cooked and drained sheets of lasagna pasta
4 ounces crescenza cheese
1 cup grated Parmesan cheese, divided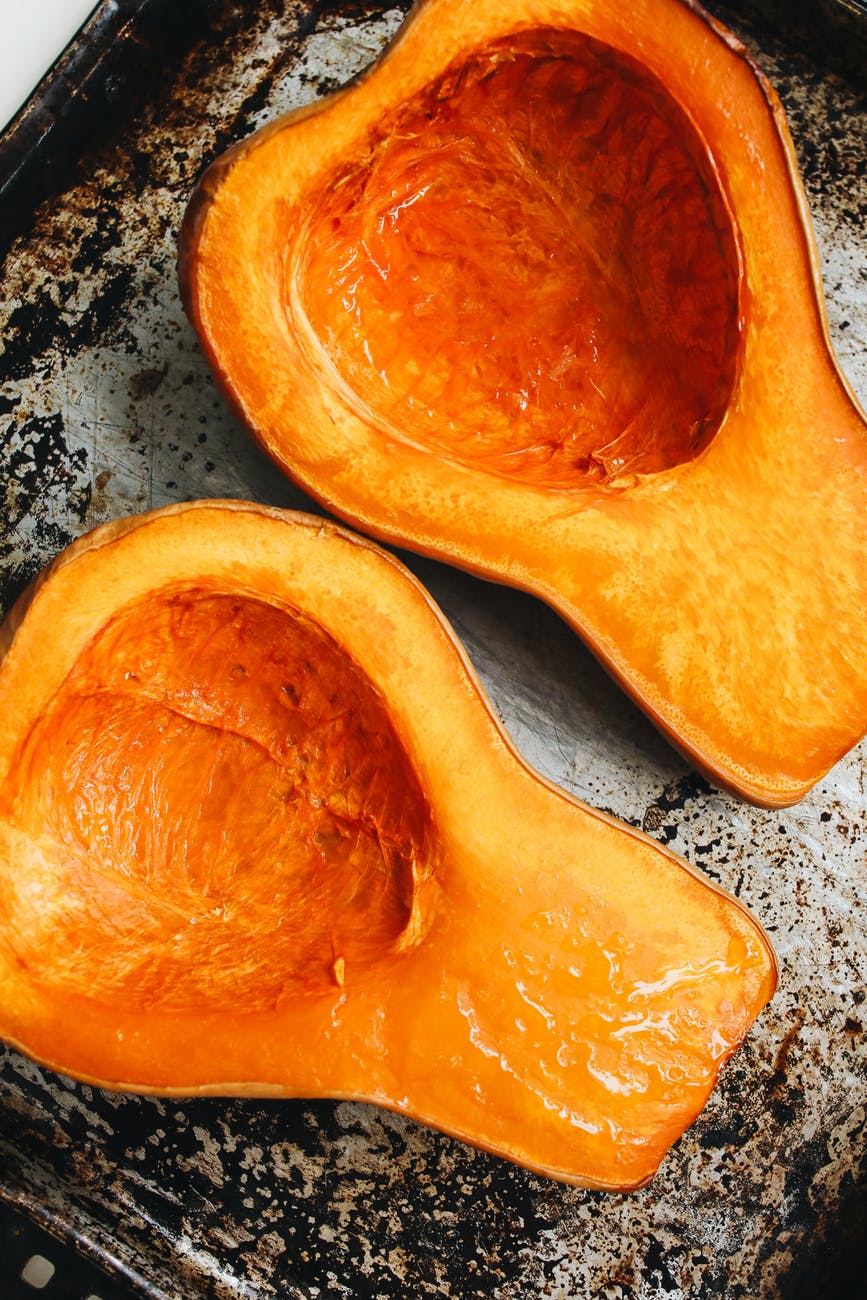 PREPARATION
1. Preheat the oven to 400°F.
2. Lay the slices of squash in an even layer on an aluminum foil-lined baking sheet and drizzle with 1 tablespoon olive oil, ½ teaspoon salt, and ground black pepper. Grill for 20 minutes, or until it is tender.
3. While the squash grills, prepare the béchamel sauce. Melt the butter in a saucepan over medium heat and add the flour and whisk to incorporate when it begins to foam. Stir the butter-and-flour mixture, then slowly add the milk, ½ cup at a time. Whisk the sauce as it thickens, taking care that it does not form clumps. When the sauce is ready, add the salt, nutmeg, cayenne pepper, and Parmesan cheese.
4. Cook the sliced kale in a sauté pan in the olive oil over medium-high, seasoned with a pinch of salt. Stir fry the kale until it begins to soften -- which should take about 5 minutes.
5. Now that all the ingredients are ready, assemble the lasagna. Pour a quarter of the béchamel sauce in the bottom of a liberally buttered  8½x4½-inch baking pan. Add a layer of the lasagna sheets, trimming them to fit. Layer ½ the butternut squash, ½ the kale, ½ the crescenza cheese, and ⅓ of the Parmesan on top of the lasagna. Repeat with another layer of pasta, ¼ of the sauce, another ⅓ of the pasta, the rest of the squash, kale, and crescenza, another ⅓ of the Parmesan, and another ¼ of the béchamel. Lay in a last layer of pasta, and what is left of the béchamel and the last parmesan.
6. Bake in the oven at 375°F for 20 to 25 minutes, or until the top is browned and the lasagna is bubbling.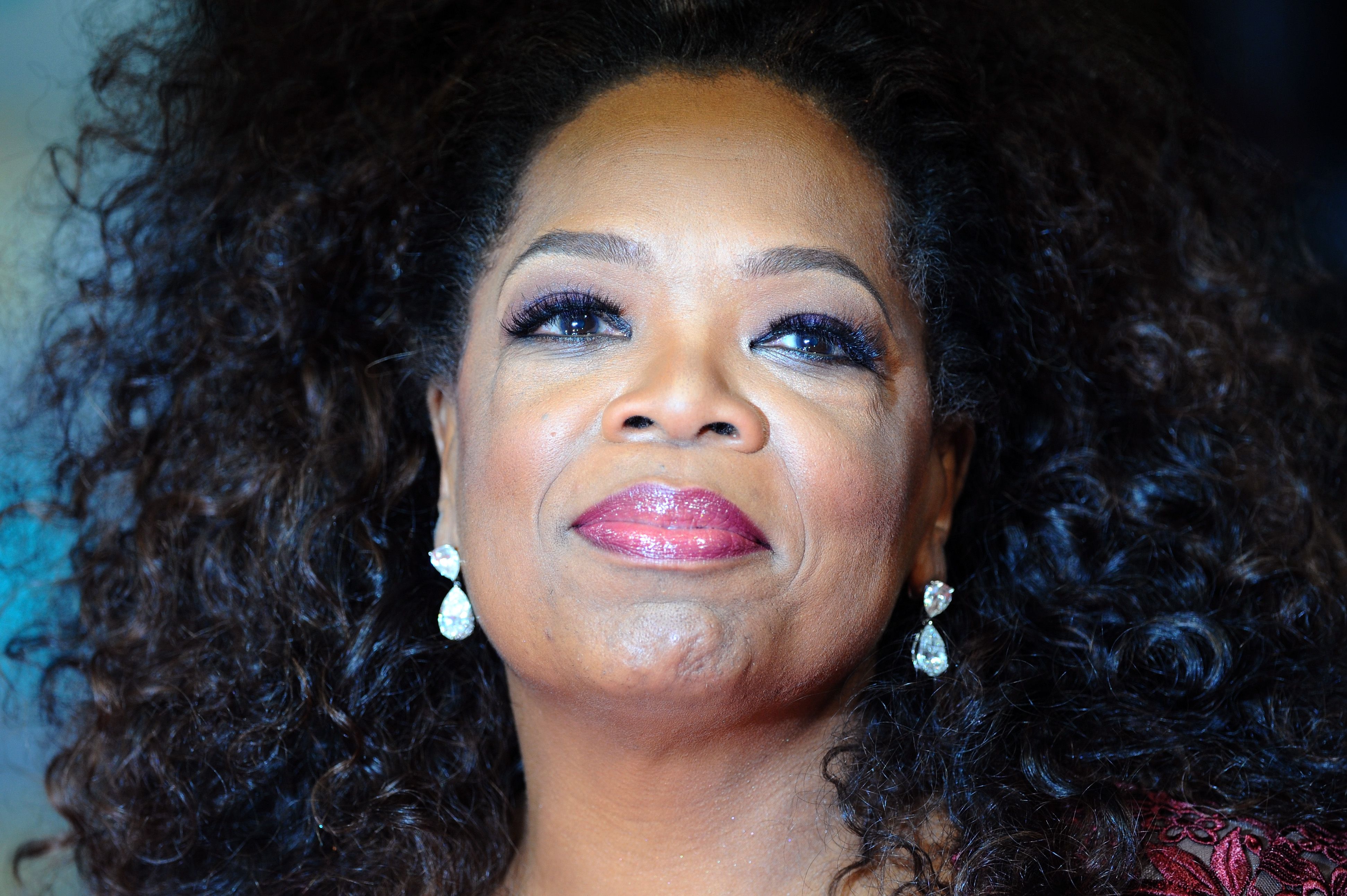 OPRAH WINFREY -- MEDIA MOGUL AND PHILANTHROPIST
Billionaire talk show host and media mogul Oprah Winfrey is in lock-down with her life-long companion Stedman Graham, and their family. Oprah has been keeping busy doing online interviews with celebrities like Dwayne Johnson, and Kate Hudson, sharing their coping mechanisms for quarantine.
Stedman, however, seems to be dealing with the stress of quarantine by wolfing down all the goodies that Oprah keeps baking...
Stedman hogged an entire banana bread down to the crumbs, a feat that Oprah had once confessed he usually performs when she makes her specialty: honey cornbread. So let's see how good that really tastes, and in the meantime, we'll try and get you that banana bread recipe.
OPRAH WINFREY'S HONEY CORNBREAD
INGREDIENTS
1 cup all-purpose flour
1 cup yellow cornmeal
1/4 cup sugar
3 teaspoons baking powder
1/2 teaspoon salt
2 large eggs, room temperature
1 cup heavy whipping cream
1/4 cup canola oil
1/4 cup honey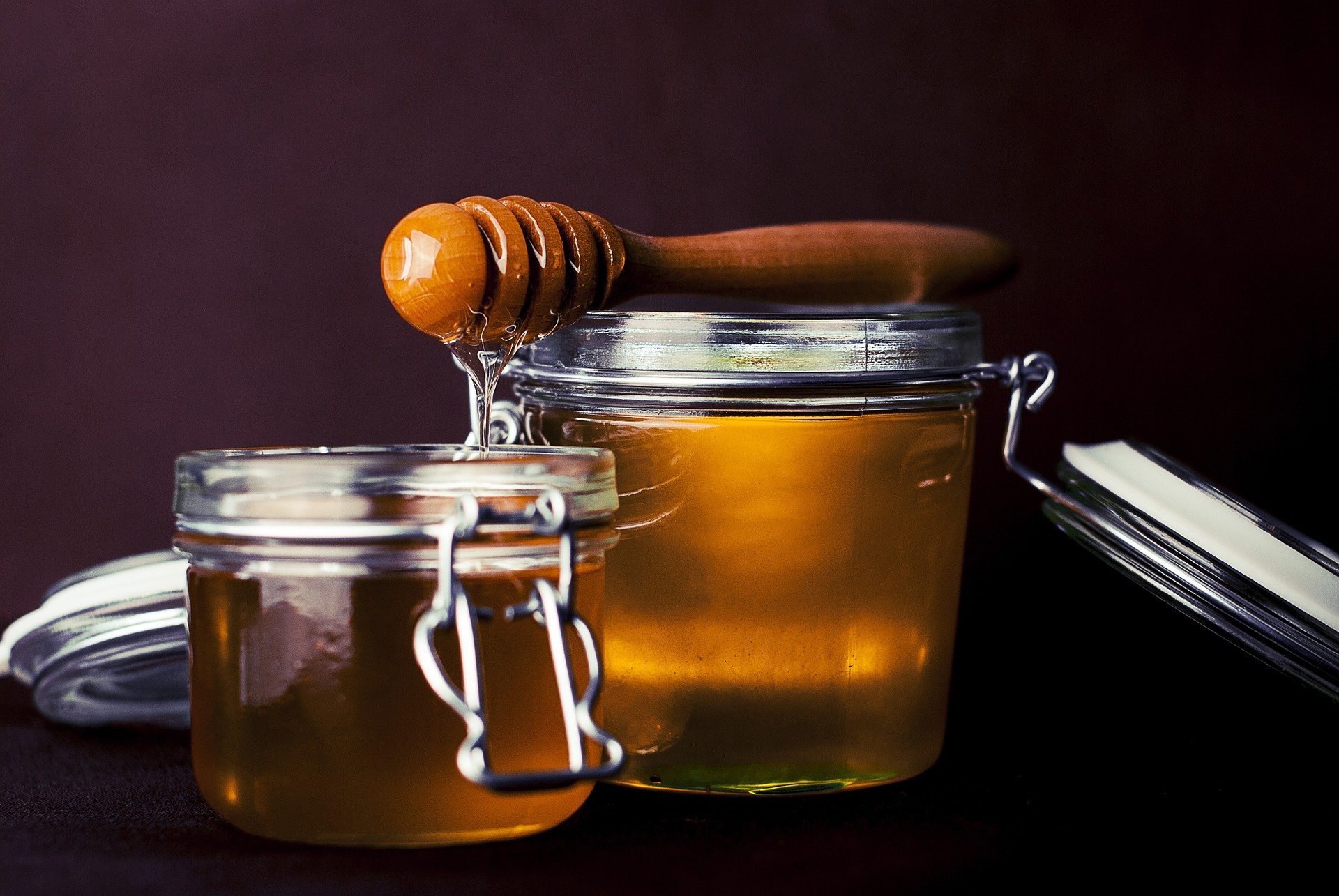 PREPARATION
Sift the flour, cornmeal, sugar, baking powder, and salt in a large bowl. Whip the eggs in a smaller mixing bowl, then add the cream, oil, and honey.
Add the dry ingredients, and blend well. Pour the cornbread batter into a greased 9-in. square baking pan and bake in the oven at 400° for 20-25 minutes or until a toothpick inserted into the center of the cornbread comes out dry. Serve warm.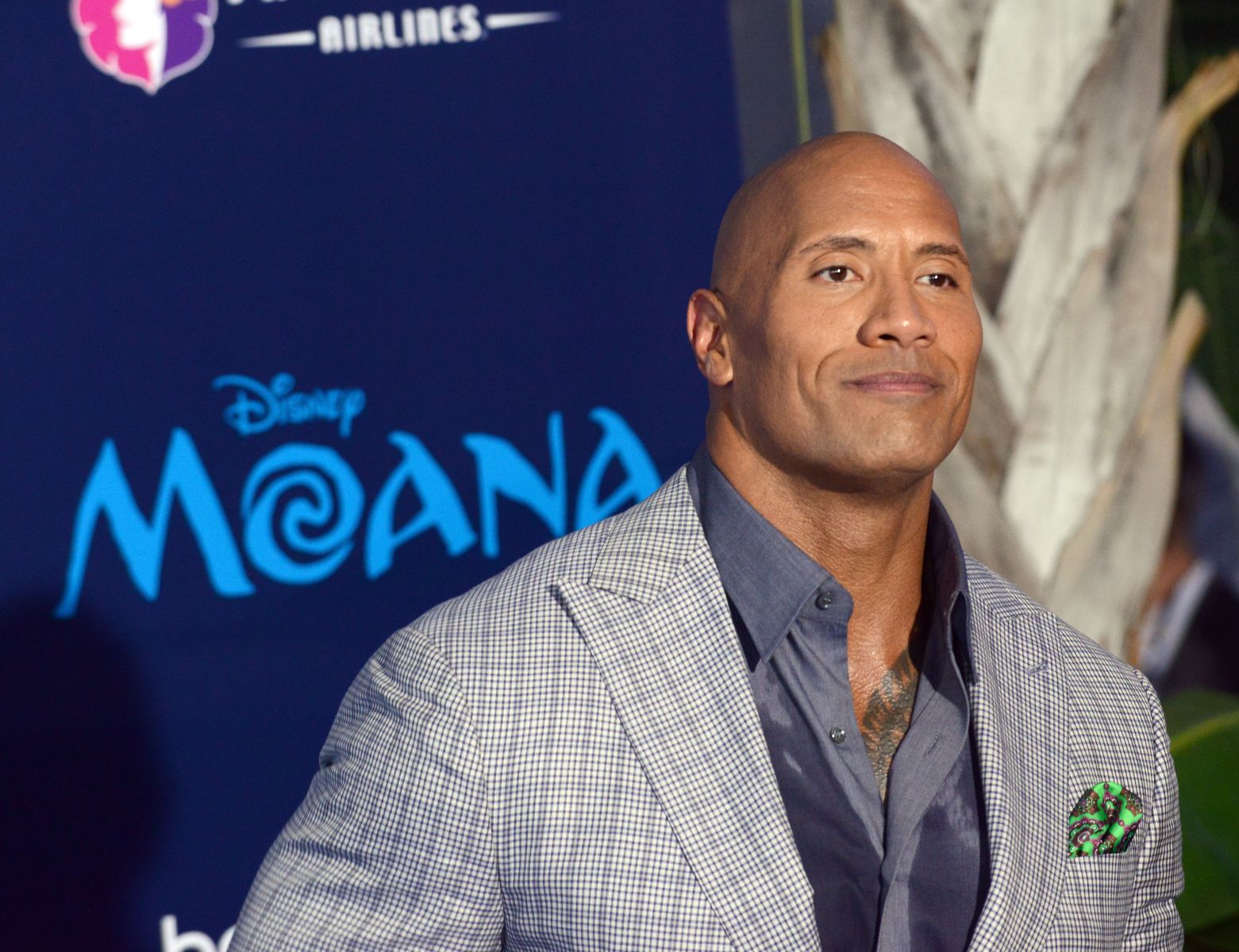 DWAYNE "THE ROCK" JOHNSON -- ACTOR AND WRESTLING CHAMP
"Jumanji" star Dwayne "The Rock" Johnson is in lockdown with his lovely wife, Lauren, and their two adorable daughters Jasmine, 4, and Tiana, 2.
Dad may be one of the world's biggest stars, but apparently, he can't convince his own kids that he is the one and only Maui from Disney's hit animation movie, "Moana." 
That may be one of the few things the man can't do, because Dwayne, the man every man wants to be and every woman wants to be with, is also a deft hand in the kitchen. Since he expends so much energy working out those fab muscles, Dwayne loves carbs, especially pancakes, and so do we...
DWAYNE "THE ROCK" JOHNSON'S WORLD FAMOUS PANCAKES RECIPE
INGREDIENTS
1 1/4 cups flour
2 tbsps. sugar
2 tsps. baking powder
1/2 tsp salt
1 egg, beaten
1 cup milk
1 tbsp cooking oil
2 bananas, thinly sliced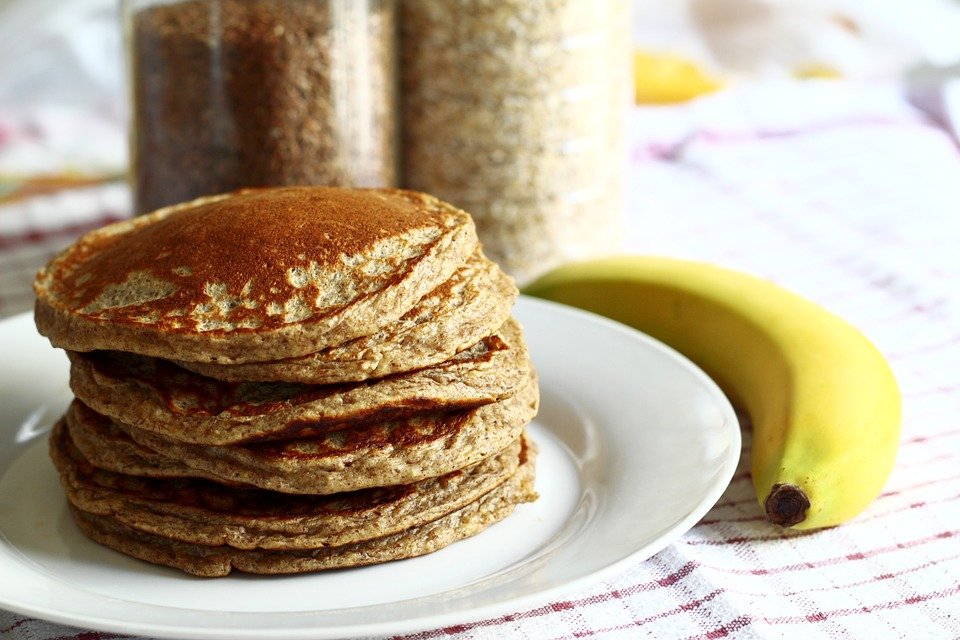 PREPARATION
1. Sift the flour, sugar, baking powder, and salt into a large mixing bowl.
2. Combine the egg, milk, and oil, then add to the flour mixture, stirring vigorously until blended, but still slightly lumpy.
3. Heat a lightly greased griddle or skillet and pour in a 1/4 cup of the batter.
4. When the pancake starts to bubble, flip it, and cook on the other side until golden brown. Repeat until the batter is used up.
5. Serve hot in a stack, and layered with the sliced bananas.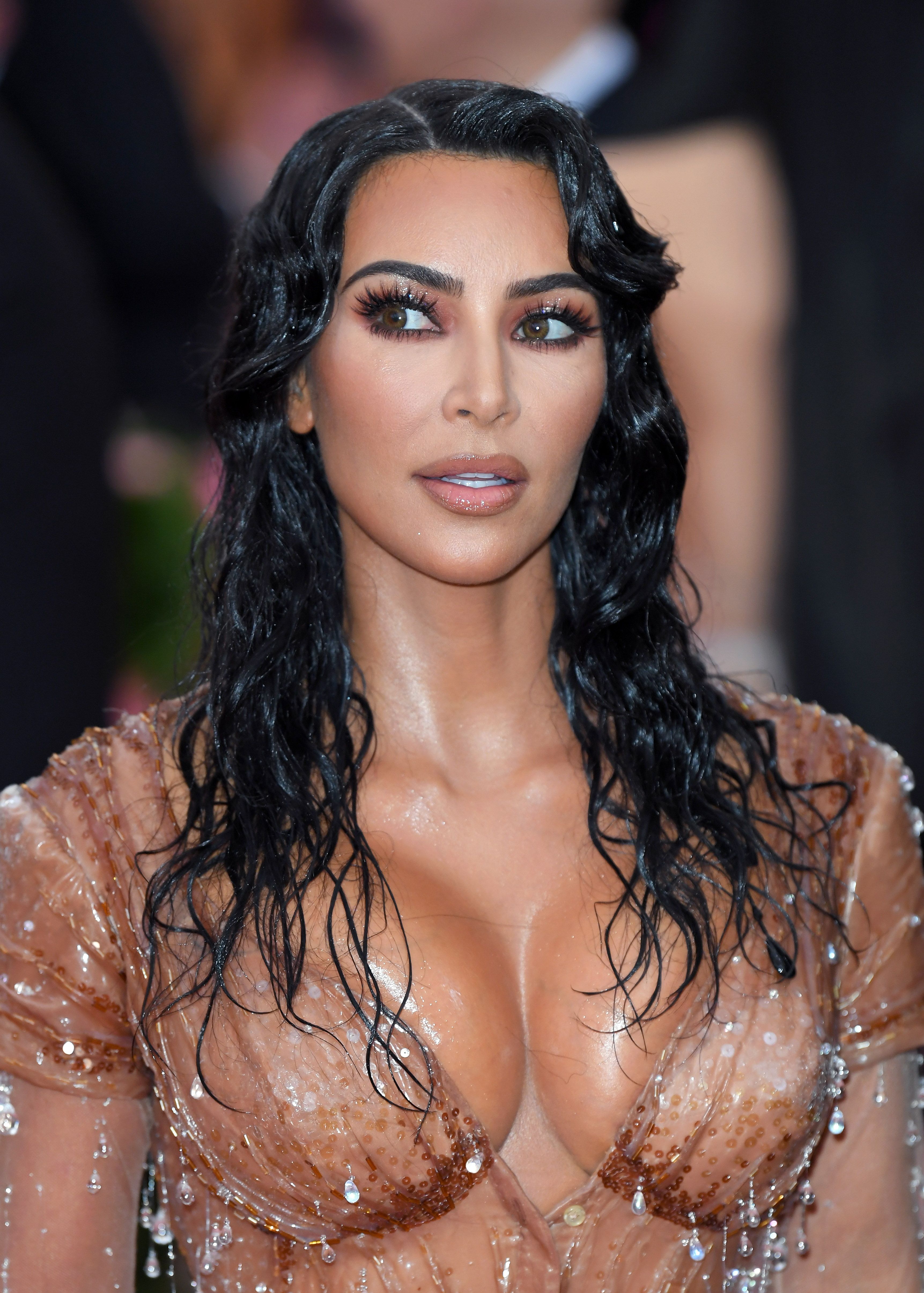 MYSTERY CELEBRITY -- KIM KARDASHIAN-WEST
Reality star and entrepreneur Kim Kardashian-West is in lockdown with singer husband Kanye West, and their children. Usually, Kim might be dripping in diamonds and pearls, but this quarantine season she's dripping with little girls -- and boys.
Kanye and Kim are busy with their 4 kids: daughters North, 6, and Chicago, 2, and sons Saint, 4, and Psalm, 1. Keeping that troop amused and out of trouble inside four walls must be quite a trial.
Kim is probably dinning regularly on children's staples like mac and cheese, but she loves the sophisticated cuisine of LA hotspot Nobu. One of Kim's favorite dishes is their lamb in a pine nut and rosemary crust.
INGREDIENTS
1⁄3 cup pine nuts, roughly chopped
2 tablespoons roughly chopped fresh rosemary
1 garlic clove, crushed
½ stick butter, melted
Four 2-3 riblet racks of lamb, trimmed
Sea salt
Freshly ground black pepper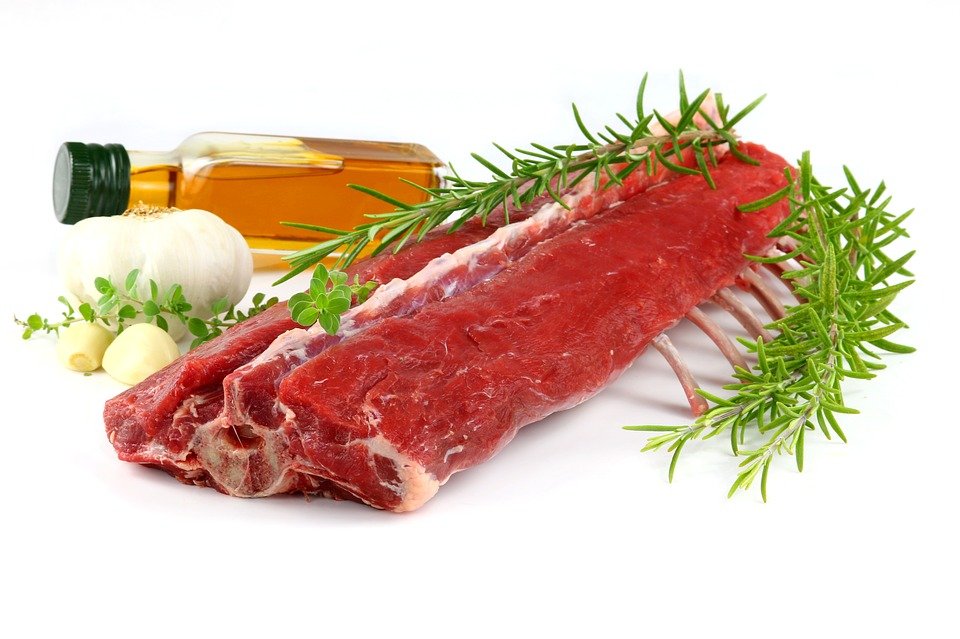 PREPARATION
Place the pinenuts, garlic, and fresh rosemary in a bowl and add the melted butter. Mix, set aside, and preheat the oven to 350 degrees.
Sear the racks of lamb on a hot skillet and place them in an ovenproof dish. Cover the lamb with the pine nut, garlic, and rosemary mix. Roast in the oven for 10–15 minutes at a medium setting, then turn up the heat for another 5–10 minutes.
Take the lamb out of the oven, loosely cover with foil, and let rest for 10 minutes before serving.
Indulge your senses and enjoy.
Stay safe, and keep smiling...and savoring those delicious star recipes. 
Eat your heart out, Jamie Oliver!
ⓘ We at AmoMama do our best to give you the most updated news regarding the COVID-19 pandemic, but the situation is constantly changing. We encourage readers to refer to the online updates from CDС, WHO, or Local Health Departments to stay updated. Take care!