Sherri Shepherd Flips through Wedding Album with Her Ex-husband & Questions What to Do with It
Sherri Shepherd took a trip down memory lane and flaunted her wedding photos in a new video. She mentioned some personalities featured in the album as she went about pondering what to do with the photos. 
While skimming through the pages of her white-colored album, Sherri Shepherd was thrilled to see her wedding guests in gridded photos. She lamented:
"Alright, what do I do with this? This is a beautiful book! Look at that, Oh my goodness!"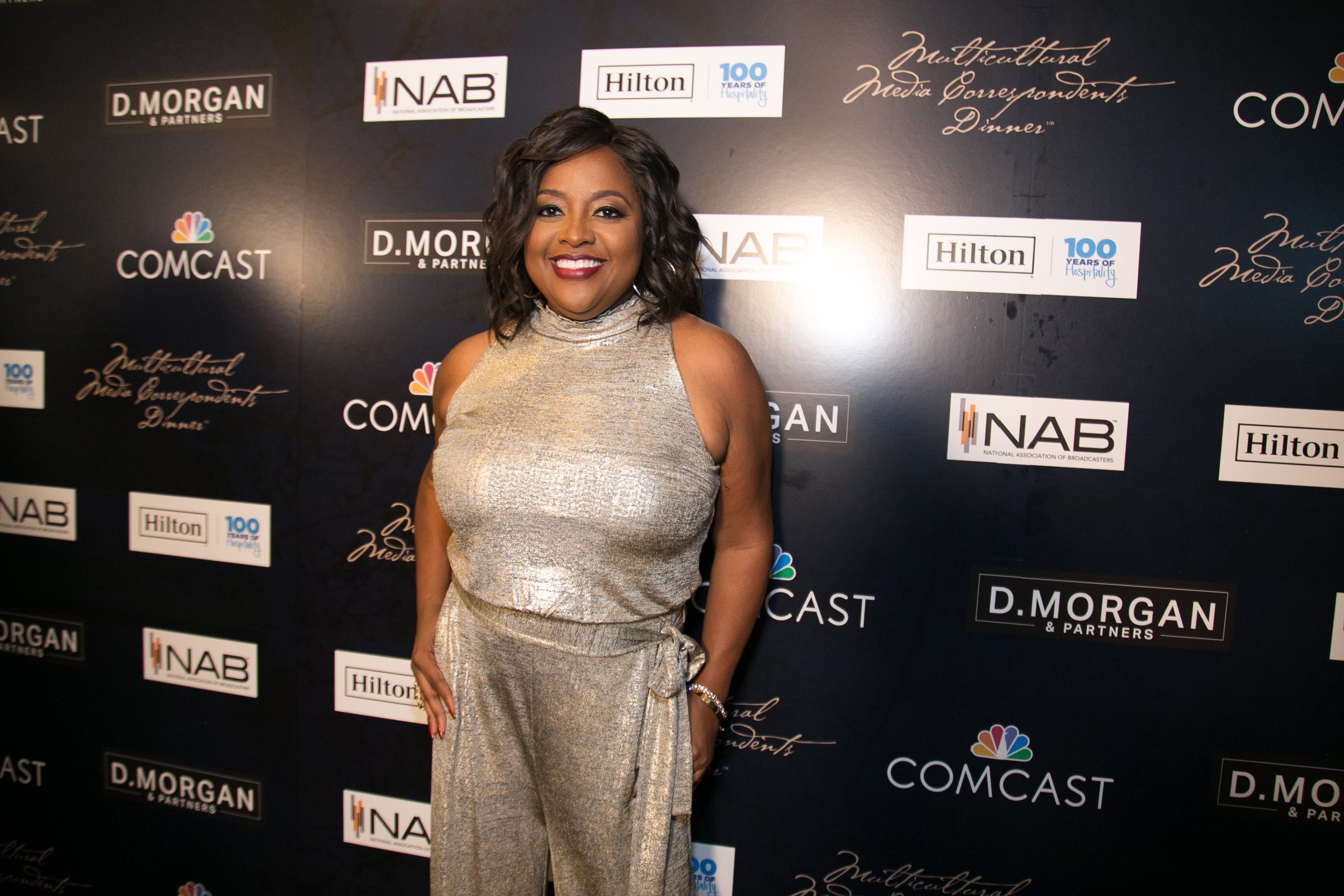 Shepherd displayed the beautiful mini book with "Sherri and Sal" and the date, August 13, 2011 printed on it. She turned the book's pages slowly as she said:
"Look at that, all my bridesmaids! Wow."
Shepherd listed the names of her bridesmaids with affection as she continued her quest to find a purpose for the book that held such splendid memories.
Apart from photos of her cute bridesmaids dressed in purple gowns, there were also pictures of two men, Larry Sam and Adam Christopher, powdering her face in preparation for her wedding.
The duo's surrogate child, Jeffery Sally, known to have developmental needs, stirred up custody issues between the parents.
Shepherd gave a shout-out to the wedding planner, Mikie Russo, saying he did an amazing job of beautifying the charming after-party. The video played on and showed a photo that captured a moment between Shepherd and her father during their father-daughter dance, and she said:
"Aww, that's me and my dad, I gotta take that out"
Flipping through, Shepherd lightly mentioned that she no longer had the man, but she still had her wedding gowns. The "The View" co-host and her ex-husband, Lamar Sally, got married in 2011 and called it quits in 2014.
The three-year marriage ended after Shepherd revealed that she believed Sally was not a good fit for her. Things got ugly when Sally decided to respond on TMZ, saying the marriage was good while it lasted, but it was wrong for the lonely woman to play the victim after their divorce.
The duo's surrogate child, Jeffery Sally, known to have developmental needs, also stirred up custody issues between the parents after getting divorced.
The following year, a Pennsylvanian court ruled that Shepherd had won custody of the 15-year-old because she supported the young teenager financially, and that was very important.
At the end of Shepherd's video, she asked her fans if they needed a wedding book while encouraging them to get one. The star laughed as she said she sold wedding books for free.