See Late Sean Connery's Radiant Look as He Poses with Son Jason in One of His Last Photos
Sean Connery was known over the world as an iconic actor who helped usher in a new age of movies and television. As the world reels from his death, check out one of his last public pictures.
While legendary actor Sean Connery had a glistering career, he also lived a pretty private life like all celebrities. On his 89th birthday, a picture surfaced of him and his son, Jason.
The image showed a visibly old Connery smiling as he had Jason beside him. Jason's wife, Fiona Ufton, joined the pair. Donning a black shirt, Connery smiled as he looked away from the camera.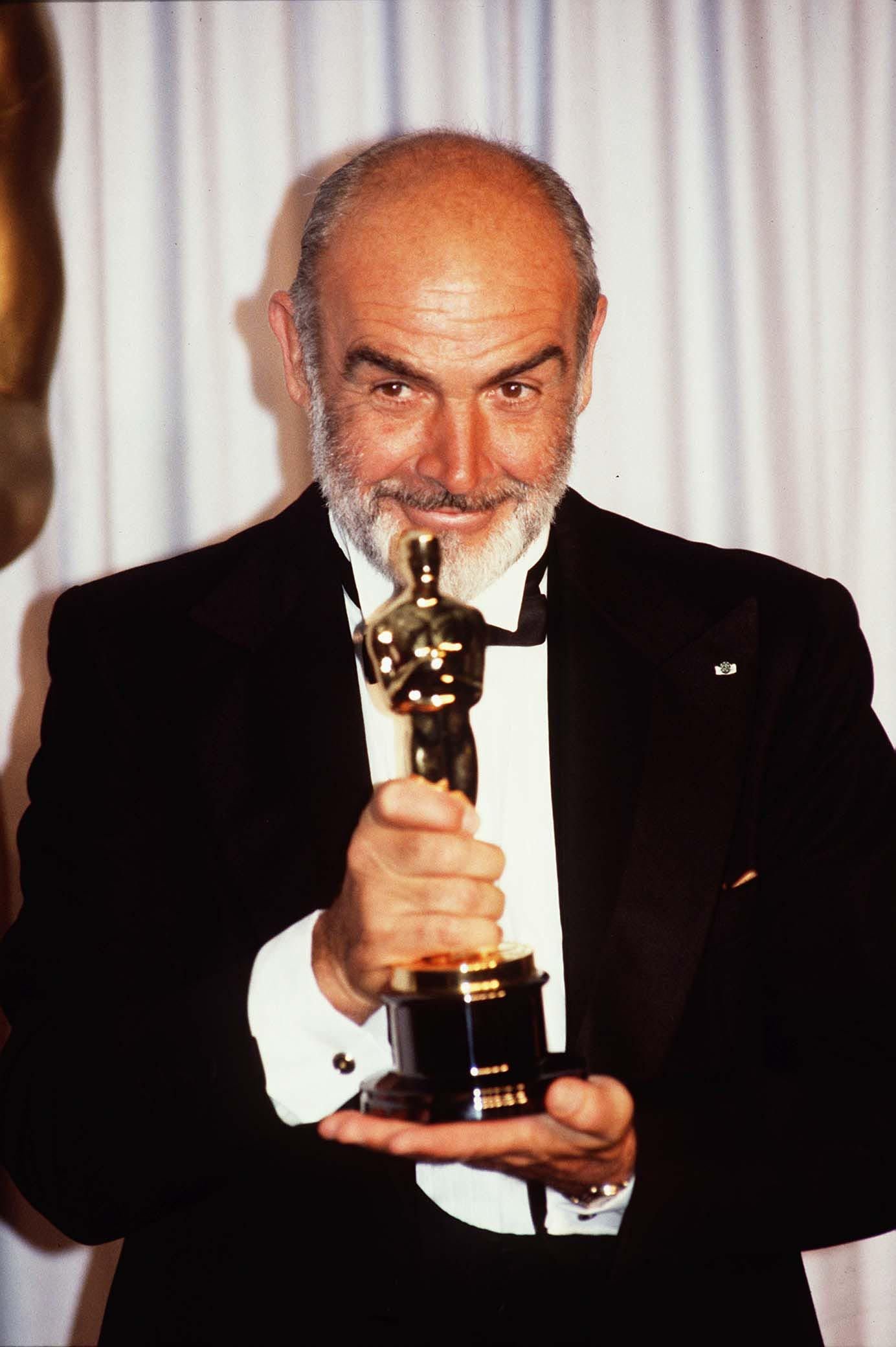 The legendary actor had a pretty jovial expression on his face as he pointed to the ceiling with his index finger. It's unclear what he was looking at. Ufton shared the image with a happy birthday caption. Sadly, Connery would die only a few months later, and that picture would live on as the last snap of him.
Jason is Connery's son from his first marriage to Australian actress Diane Cilento. The pair had been together between 1962 and 1973. They eventually got divorced, with Connery marrying French-Moroccan artist Micheline Roquebrune in 1975.
Sir Sean Connery has died at age 90. RIP to the original James Bond 🖤 pic.twitter.com/LtR9dF0f4O

— IMDb (@IMDb) October 31, 2020
Roquebrune had three children – named Oliver, Micha, and Stephane – from her previous marriage. While Connery adopted them all, Jason is his only biological child.
Jason explained that Connery had felt unwell for some time.
Happy Birthday... "brethlá shona dhuit" 🎉🎊🎁 #birthday #brethlasonaduit #asgaeilge #happybirthday #birthdayboy #seanconnery #jasonconnery #connery #happydays #congratulations #legend #actor #superstar #bond #jamesbond #iconic pic.twitter.com/Tie0osGfLB

— Fiona Connery (@fifibaggins) August 25, 2019
Connery has been largely out of the public eye since 2011 when he announced his retirement from making movies. Although he came out of retirement for a voice-over role in the 2014 movie, "Guardians of the Highlands," the return was pretty much short-lived.
The actor eventually went back into retirement and lived his life in New York. His death came in the latter part of last week, with Jason confirming that he died in his sleep while in the Bahamas.
Sir Sean Connery has died at the age of 90, leaving behind a legacy of famous film roles, from 007 to the father of Indiana Jones.

Read more: https://t.co/HSR1kYl67k https://t.co/K4ouTzRn70

— Sky News (@SkyNews) November 1, 2020
Jason explained that Connery had felt unwell for some time. He always had a special relationship with the Bahamas, as he filmed much of his iconic James Bond movie, "Thunderball," there.
It's unclear whether he went to the Bahamas for treatment or just to live out his final days. Jason added that many of Connery's family members had been with him.
We lost Sean Connery on 31/10/20.

3+1+1+0+2+0 = 007.

(h/t to TheHumanCalculator) pic.twitter.com/WqMCJY1wLq

— Terry O'Reilly (@terryoinfluence) November 2, 2020
Giving her rendition of his final days, Roquebrune explained to news sources that Connery had dementia for months and could no longer adequately express himself. Roquebrune added that Connery died in his sleep and that his passing was a peaceful one.