See Eddie Murphy's Granddaughter Evie in Baby Deer Costume as She Poses in Her Parents' Arms
Evie Isla Murphy, the granddaughter of the renowned American actor and comedian Eddie Murphy, looked adorable in a baby deer Halloween costume as she posed with her parents in a recent Instagram photo. 
In a new post on her Instagram feed, Carly Olivia Fink, Eddie Murphy's daughter-in-law, posted wholesome photos of her daughter dressed up as a baby deer for Halloween. 
The first slide was a sweet family selfie that showed Fink, her husband Miles Murphy, and their little girl, Evie Isla, all clad in similar adorable deer costumes. The toddler was sitting in her grinning father's lap as she stared into the camera while her mother took the picture.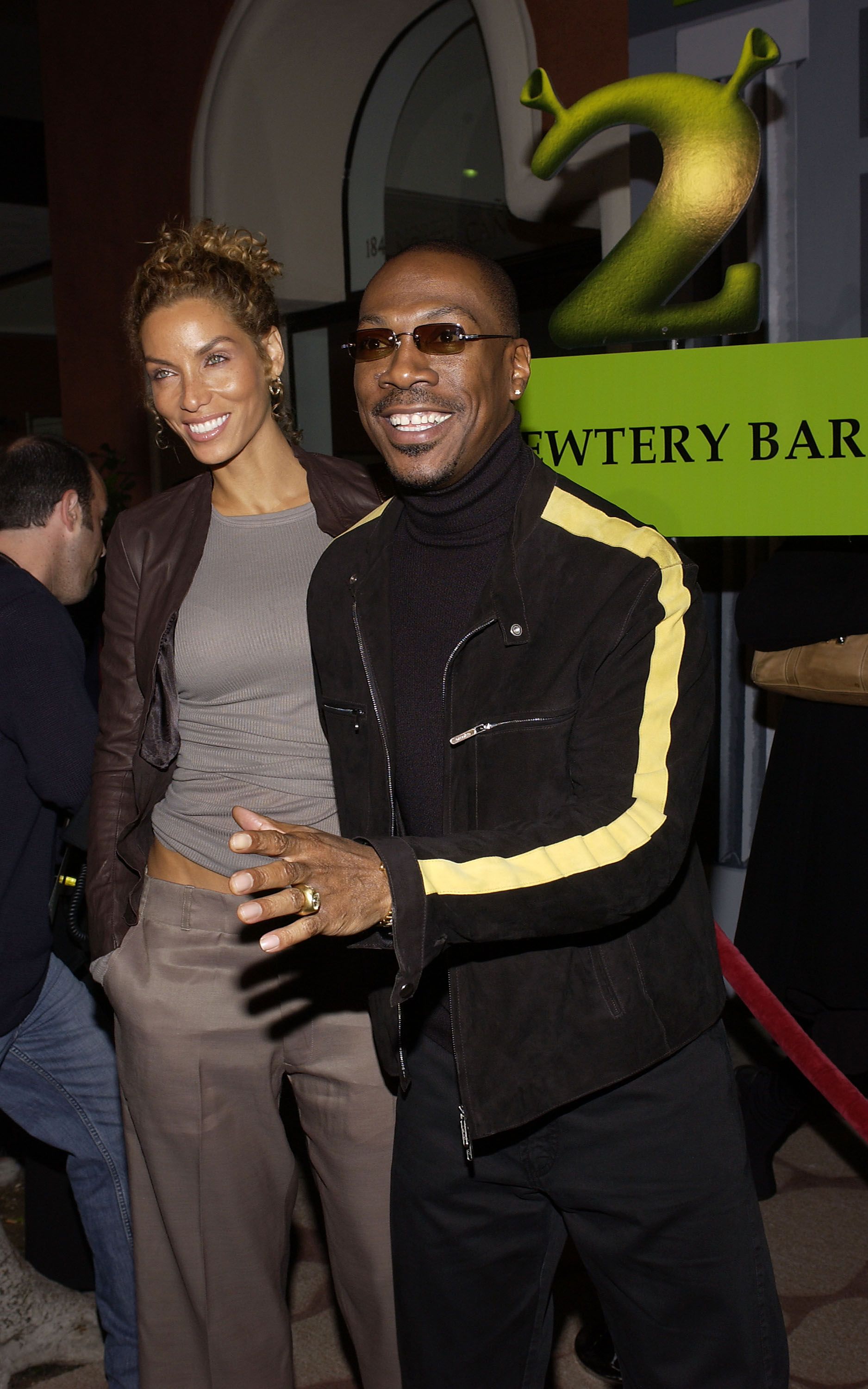 The other photos showed baby Evie during different moments as the family had a good time in what looked like a playground. In one of the shots, she held a cute colorful pumpkin as she stood in front of a pink plastic chair. 
In another picture, she was seen trying to get on a blue-seated swing, and in others, she simply stood in the middle of the grass looking adorable. Beneath the post, Fink captioned: 
"Happy Halloween from our little family of Deer ?"
Model and entrepreneur Nicole Murphy, Eddie's ex-wife and Miles' mother, took to her Instagram to share two of the adorable photos of her granddaughter on her feed.
Calling her a "perfect little deer," the pictures warmed the hearts of her fans and followers as they could not get enough of the sweet-looking toddler. The photos were posted just two days ago during Halloween. 
Eddie revealed that both of them were going to keep being good parents to their children. 
Over the months, Fink has never failed to dazzle her followers with heartwarming photos of her little girl. In December, she posted a lovely holiday photo of a grinning Eddie carrying the bundle of joy in his arms. 
Evie, who was born in July 2019 to the actor's first son Miles, was a welcome addition to the already large family. Over the years, Eddie fathered ten children with five different women. 
His current fiancée, Paige Butcher, gave birth to their second child together in 2018. Before that, the TV star had a son each, with Tamara Hood Johnson and Paulette McNeely. He also had a daughter with singer Melanie "Mel B" Brown and five kids with his first wife, Nicole.
Nicole and Eddie's love story started when they met at an awards show in 1988. Soon, they started dating, and after living together for two years, the pair eventually tied the knot in the Grand Ballroom of The Plaza Hotel in New York City in March 1993.
After a twelve-year marriage, she eventually filed for divorce in August 2005, and in April 2006, the split was finalized. However, Eddie revealed that both of them were going to keep being good parents to their children. 
The actor opened up about his life as a father and grandfather in an interview earlier this year. He explained that things happened in cycles, and he was in that time when there was "no higher blessing than having a child" and seeing one's grandchild.