Eddie Murphy's Granddaughter Evie Is a Fashionista Walking in a Pink Jumpsuit with a Headband
Eddie Murphy's granddaughter, Evie Isla Murphy becomes the latest star of the Murphy family as she effortlessly shines in pictures.
The big Murphy family welcomed beautiful Evie last year on June 2, making the legendary actor and comedian, Eddie Murphy a first-time grandfather.
The baby's grandmother, Nicole Murphy, posted adorable photos and a video of the 1-year-old in a lovely pink outfit. The proud grandma wrote in her post that her grandbaby is already talking and growing fast.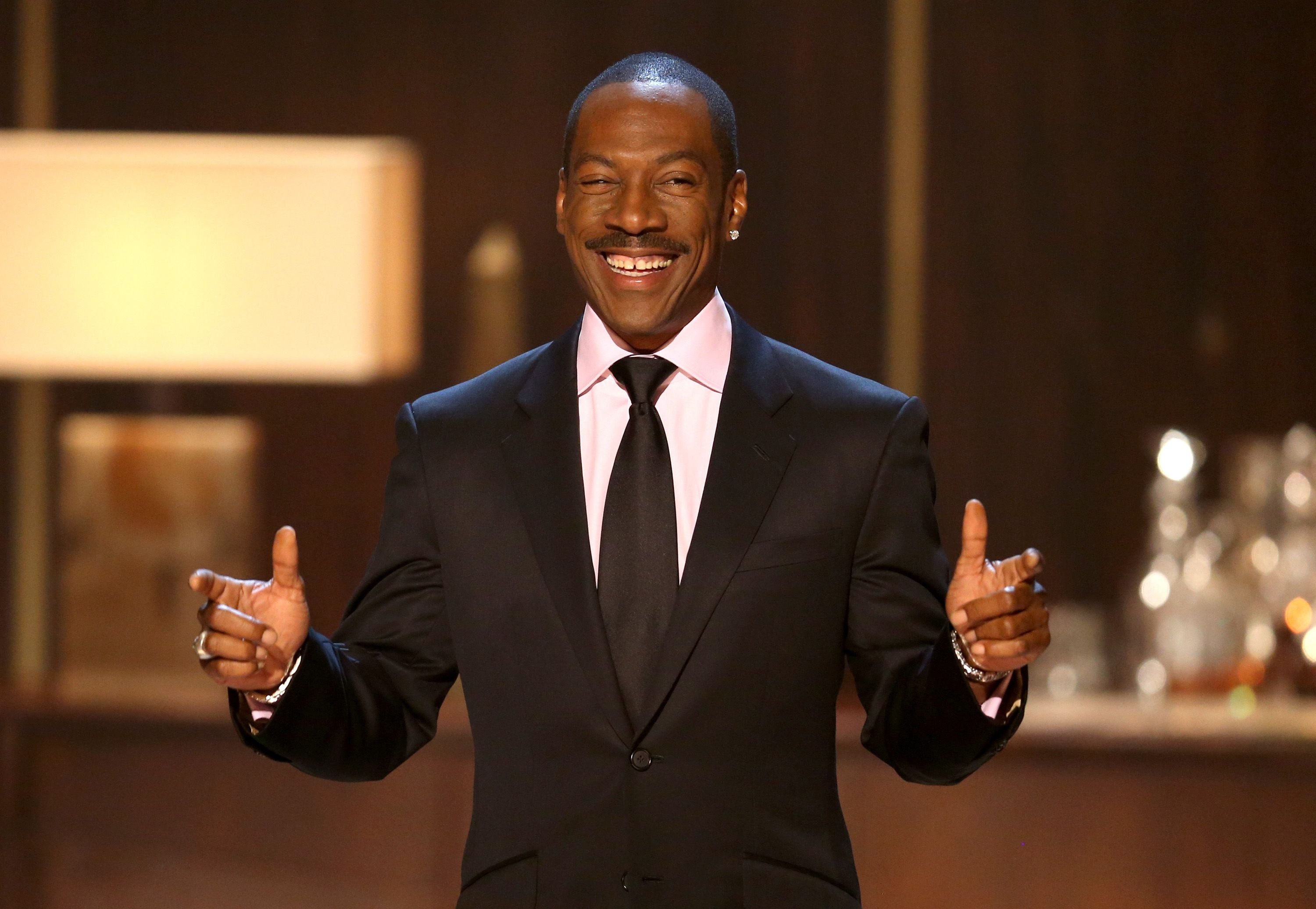 Evie's grandma couldn't resist her grandbaby's cuteness and posted more videos on her Instagram story. The first clip featured the energetic baby standing by some flowers as she pointed up in awe.
[Eddie Murphy] revealed during an in-depth interview that he feels immensely blessed being a father and grandfather.
Evie is seen indulging her grandma a bit by looking towards the camera. Another clip has Evie walking around the yard happily, still holding her toy tightly in her hands.
On the post, Nicole wrote, "check out the walk." Nicole's shadow features in the last Instagram story as she closely follows the little one while taping her from behind.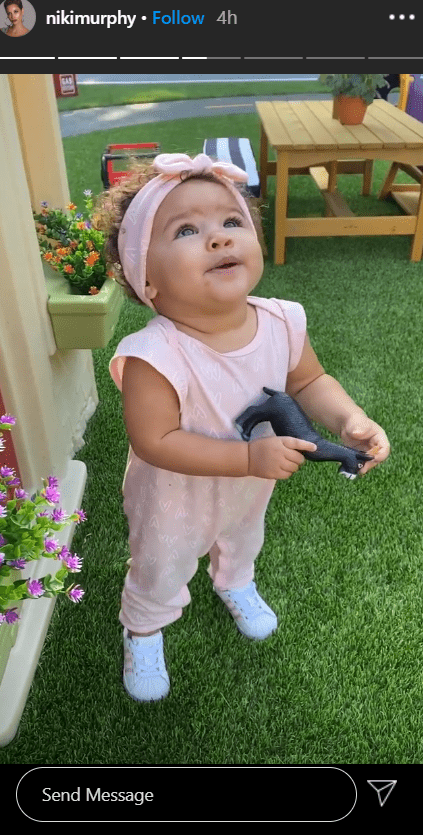 On July 2, 2019, little Evie was born to Miles Mitchell Murphy who is the son of the "Dolemite Is My Name" actor and Nicole.
Earlier this year, Evie's mom, Carly Olivia, shared a holiday picture of the proud father-of-ten and grandfather holding his lovely grandchild.
The 59-year-old actor revealed during an in-depth interview that he feels immensely blessed being a father and grandfather. He continued by saying:
"Things happen in cycles, and right now I'm in a cycle where there's no higher blessing than having a child..."
In 2018, a rare picture of the actor with his ten children was taken and it was reportedly their first public photo together. The picture was taken after Eddie and Australian actress Paige Butcher, 39, welcomed their second child, Max Charles Murphy.
Nicole, who is now an entrepreneur, was once married to the actor for over a decade before the couple ended things in August 2006.
The 51-year-old former model had become a full-blown entrepreneur and she owns a fitness center, "Nicole Murphy Fitness," and runs a custom handmade jewelry store called "FLP [Friendship, Love, Peace] by Nicole Murphy."