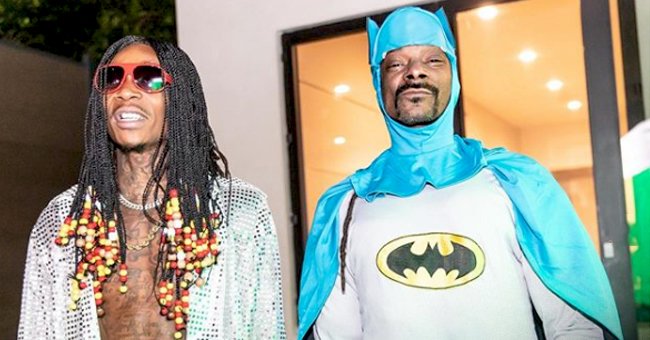 Instagram.com/wizkhalifa
Snoop Dogg Poses in Blue Batman Outfit in Funny Halloween Snaps with Friends
Snoop Dogg's Halloween inspiration for this year had him displaying his tall frame in an elegant Batman's garb complete with the superhero attitude.
Rap icon Snoop Dogg can not be left behind when it comes to cosplay, and he confirmed his creative streak in several goofy snapshots on Instagram.
Stepping out superhero style, the legendary rapper rocked a sky blue Batman suit with a jagged-edge cape. Snoop was almost unrecognizable as he covered half of his face in his superhero face mask.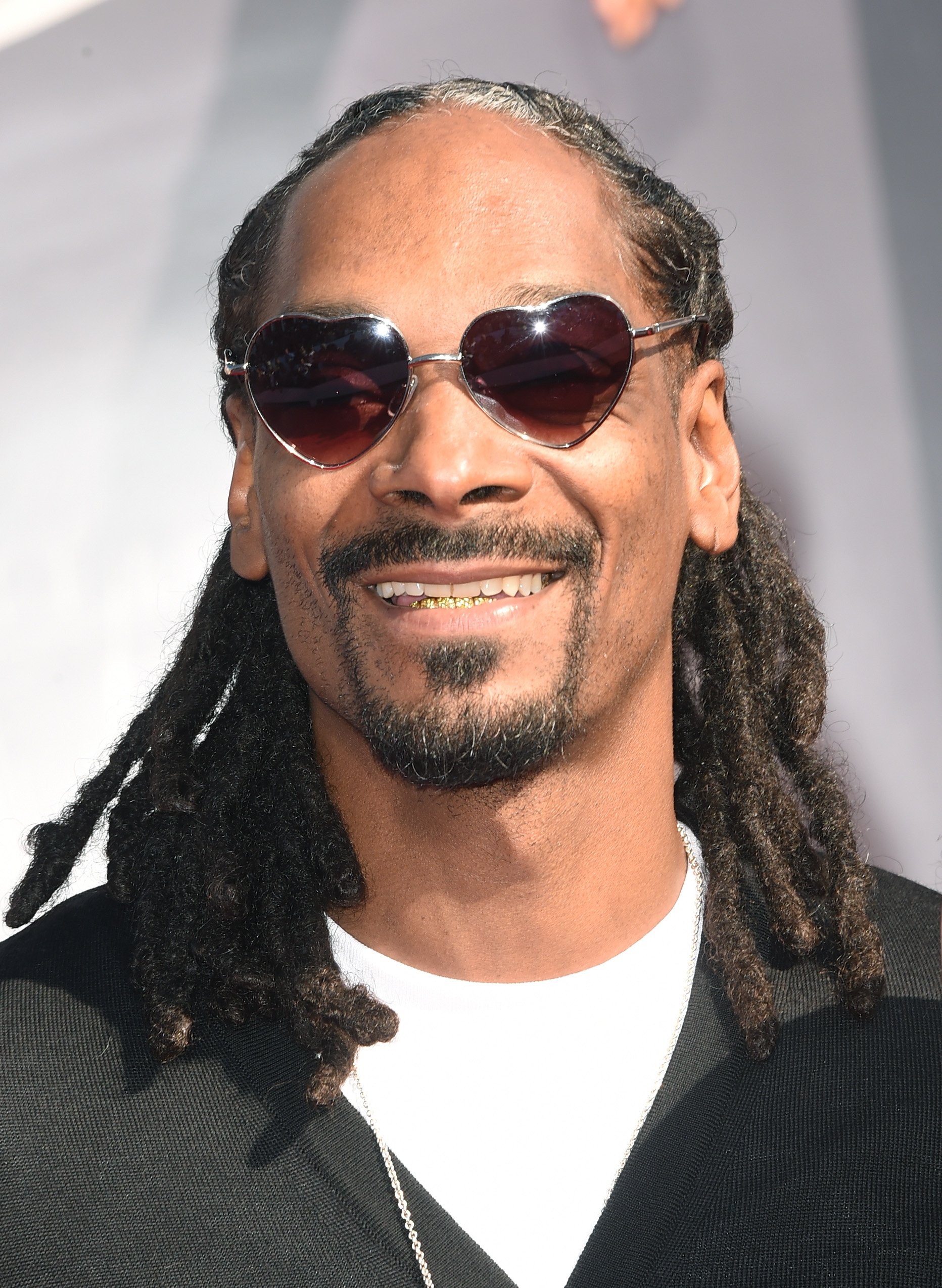 Snoop Dogg attends the 2014 MTV Video Music Awards at The Forum on August 24, 2014. | Photo: Getty Images
In one of his posts, the award-winning rapper flexed his muscles and posed alongside hip hop personality Don Magic Juan, who stepped out as Beanie Man. The duo, photographed outdoors, looked like they were enjoying a relaxed evening of fun as Snoop captioned:
"Beanie man and Batman..."
In another of his posts, Snoop Dogg, who sang "Gin & Juice," lifted his face mask to shadow a smug look as he posed with fellow rapper, Wiz Khalifa. While Snoop flaunted his Batman look, Wiz Khalifa dressed up as music legend Stevie Wonder.
He perked it up by leaving his shirt opened to reveal his tattoo-covered abs. The music star also rocked Wonder's signature braided hair with beads and a pair of red-rimmed dark shades. Many fans found Snoop's post hilarious but showed their approval and lovely thoughts.
Currently, the rapper with a net worth estimated at $143 million keeps growing affluence with TV returns and a marijuana line.
In one more post, the music icon's goofy display showed him bearing the comical Batman's stance as he puffed up his chest and stood flexing his arm muscles. Here he posed alongside a hip hop colleague, who rocked an eye-patch and a swanky suit.
These days, Snoop Dogg mostly limits his updates to his social media pages, but back in the '90s, the rap artist gained acclaim with his music, unabashed music videos, a fair share of controversies, and milestones.
His talent for rhymes started in the sixth grade when Snoop would impress his pairs with his ultra-smooth sounds. After high school, Dr. Dre discovered him, and they teamed up to drop hit singles.
After releasing his debut album, "Doggy Style," Snoop's career went downhill with his controversy on a murder case. The then-young rapper was put on house arrest for two years before he was proven innocent.
Without relenting, the "Gin & Juice" rapper came back stronger by channeling his legal issues into a film project titled "Murder Was the Case." He soon moved on from the gloomy times and gained more acclaim and accolades.
Once speaking about a crucial time in his career, the "Doggy Style" crooner gave credit to fellow hip hop star Master P for helping him revive a career that would have ended in the ditches.
With a career spanning over two decades, Snoop Dogg amassed wealth and passed his legacy to his grown kids. Currently, the rapper with a net worth estimated at $143 million keeps growing affluence with TV returns and a marijuana line.
Please fill in your e-mail so we can share with you our top stories!