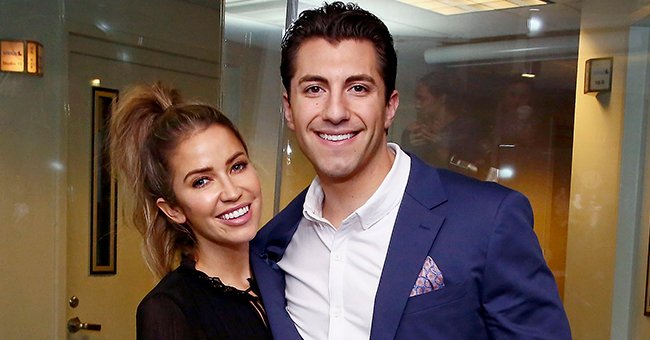 Getty Images
See How Kaitlyn Bristowe and Jason Tartick Dressed as Brad Pitt and Jennifer Aniston for Halloween
Kaitlyn Bristowe and Jason Tartick brought their "A Game" to the Halloween festivities. The couple amazed fans as they dressed as Brad Pitt and Jennifer Aniston.
Kaitlyn Bristowe took to Instagram to post a gridded photo of herself and boyfriend Jason Tartick in a cosplay version of "Friends" star Jennifer Aniston and popular actor, Brad Pitt. She wrote in her caption:
"Jen and Brad> Ross and Rachel."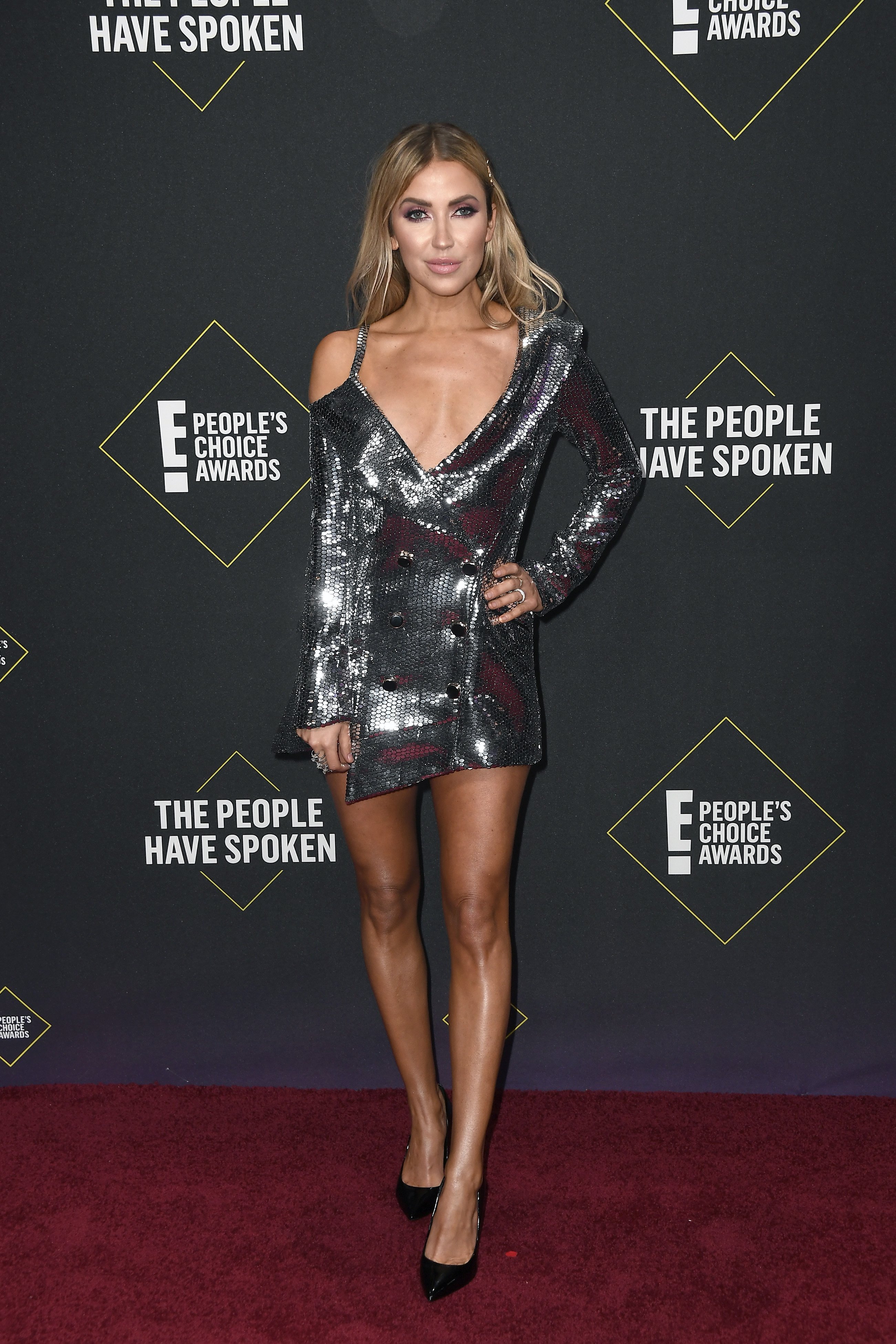 Kaitlyn Bristowe attends the 2019 E! People's Choice Awards on November 10, 2019. | Photo: Getty Images
Bristowe and Tartick did a great job mirroring the original picture. The post, which contained two slides, revealed a striking similarity between the duo and the stars, which followers responded to, with over 1,000 comments. An astonished fan commented:
"Best costume idea ever, @kaitynbristowe and @jasontartick! Y'all win Instagram tonight"
Aniston was dressed in a white and red top with her blonde hair falling to frame her face. She also had a pair of glasses perched on her nose while she looked away from the camera.
Pitt wore a light green round neck with his glossy blonde hair let down. He also had a small but cute smile on his face while a gold chain could be spotted around his neck.
Besides being an Aniston fan, Bristowe is a routine lover as she shared her daily activities.
Bristowe is clearly an Aniston's fan as she had mirrored the star in the past. The most recent would be the couple's "Friends" inspired costume worn in October 2019. That wasn't all to the cosplay as Tartick posted a video of himself and his girlfriend, in their costumes, reenacting a scene from their cosplay inspiration.
The boyfriend turned a bright smile on her as he said, "Hi Aniston," and she answered, "Hi Pitt," just like Aniston and Pitt did earlier this year. Aniston and Pitt took part in the virtual table read at the onscreen reunion of the "Fast Times at Ridgemont High" cast.
The couple who was married from 2000 to 2005 played the role of Linda Barrett and Brad Hamilton hilariously as it was their first time being on screen together since their divorce, and they had some intimate lines to trade.
Other prominent figures who came to reenact the 1982 film classic are Dane Cook as Mark "rat" Ratner, Ray Liotta as Mr. Hand, John Legend as Charles Jefferson, Henry Golding as Mr. Vargas and, many others.
Besides being an Aniston fan, Bristowe is a routine lover as she shared her daily activities with the Us Weekly. She admitted that her best moment is to walk with her boyfriend, Tartick, and their two retriever dogs, Ramen and Pinot.
The 35-year-old's day, which begins by 7:20am and ends by 9pm, is filled with fun activities like dress rehearsals, swimming, and a daily record of her podcast, "Off the Vine."
Please fill in your e-mail so we can share with you our top stories!