Keyshia Cole and Niko Hale's Son Tobias Steals Hearts in Black Jacket and Man Bun — Photos Here
Keyshia Cole's son Tobias recently stole many hearts on social media after photos of him having fun at his very first pumpkin patch with his father were shared on Instagram.
Keyshia Cole's son, Tobias, and his father, Niko Khale, recently caught a lot of attention after Khale took to his Instagram page with photos of himself and the toddler. 
The photos documented the fun day the pair had at a pumpkin patch– Tobias's very first. The toddler was dressed in a black Nike bomber jacket with denim pants, and he wore his hair cutely in a bun.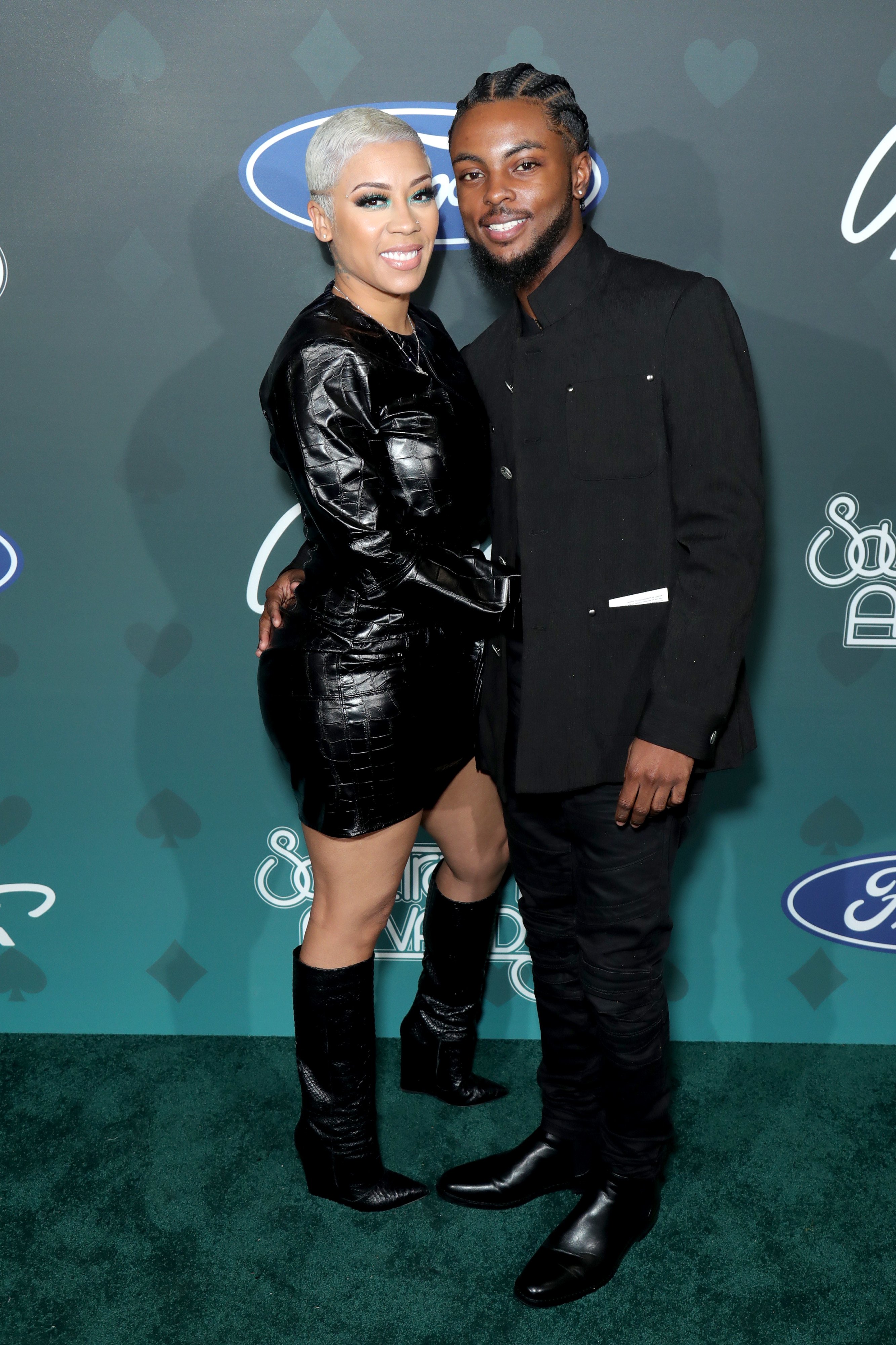 Khale looked handsome in a black jacket, and his hair was styled in braids. The first of the pictures he posted captured him with Tobias in one of his arms while the other was raised in a wave. 
The pictures that followed caught Tobias having a lot of fun at the patch. One featured him seated on a pile of pumpkins while holding on to a small pumpkin as he laughed happily. Khale captioned the post, 
"Took baby boy to his first pumpkin patch."
In the comments section, fans had nothing but sweet words to offer the adorable pair. Most of them thought the pair looked gorgeous, and one fan openly declared his wish for Khale and Cole to get back together. 
The pair reportedly broke up earlier this year, and they have remained tight-lipped about what brought on the split. While Cole seems to have moved on, Khale may still be wallowing in heartbreak.  
They threw him a "Toy Story"-themed party with many fun activities, including a pony ride.
Last month, Khale shared a photo of himself on Instagram and captioned it by saying he was counting down until his birthday, which was on October 17. 
A fan commented on the photo and expressed hope that he and Cole get back together because "black love wins." Khale saw the comment and gave a cryptic reply.
While Khale and Cole's relationship may be over, they have both taken steps, which enables them to co-parent their child, Tobias, whom they welcomed a year ago. 
The boy celebrated his first birthday in August, and his parents came together to make it a success. They threw him a "Toy Story"-themed party with many fun activities, including a pony ride, which was captured and shared on Cole's Instagram story. 
For the celebration, Khale and Cole had a mini food-and-drinks stand and a three-layer cake by Polkatots. The party had to be small because of the social distance regulations, but it was a ton of fun for the family.