Express: Prince Harry Told to Feel the Consequences of US Move as He Loses His Military Roles
The royal was stripped of his military titles after his resignation as a member of higher royalty. He moved to Los Angeles with his wife and young son.
Prince Harry of England, 36, no longer has his military titles, as a result of his resignation from his royal duties, which is the job he performed for HRH Queen of England Elizabeth II, his grandmother.
Following his move to Los Angeles with his wife, Meghan Markle, 39, and their toddle Archie, 1, the family has been in search of financial independence and a more normal, laid-back lifestyle to raise their son.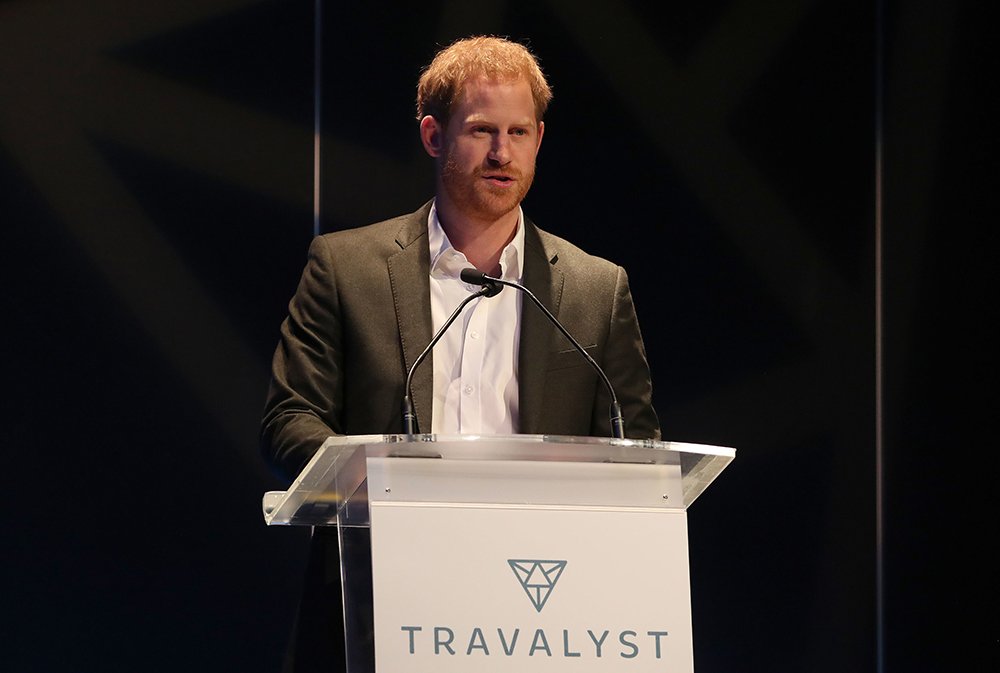 The Duke of Sussex held the titles: Captain-General of the Royal Marines, Honorary Commander of the Air Force of Royal Honington Air Force Base, and Honorary Commodore-in-Chief of Small Ships and Diving of the Royal Naval Commandos. He told:
"I'm devastated that I am having to step down."
Prince Harry has revealed that he didn't understand unconscious race bias 'until he lived a day in Meghan Markle's shoes'https://t.co/nkGQ6lEp8M

— Evening Standard (@standardnews) October 26, 2020
YOU MAY LOSE YOUR TITLES
Prince Harry has also been told that he may lose all his royal titles if he decides to apply for United States citizenship, to be on par with his wife Markle and son Archie. There is no evidence that this procedure has been initiated, however.
While many people have requested that the Duke and Duchess of Sussex be stripped of their dukedom, the truth is that this title was given to them by their grandmother, The Queen, as a wedding gift and it is not likely that she will take it away.
'Living in Meghan's shoes' helped Prince Harry see racial bias

He says a privileged upbringing meant he "had no idea it existed" https://t.co/A078iX8egn

— BBC News (UK) (@BBCNews) October 26, 2020
MISSING THE ARMY
The royal, affectionately known as Captain Wales in the forces, retains the rank of major and insisted that he "will continue his unwavering support to the military community in an unofficial capacity."
A source informed that Prince Harry truly misses the Army, his military appointments, and the camaraderie of being with his peers. However, he does not blame to the Duchess of Sussex for wanting to return to her home in the USA.
Meghan Markle's husband Prince Harry says due to his privilege, he did not know about unconscious racial bias before meeting Meghan: "I had no idea it existed."

"Once you realize... the onus is on you to go out and educate yourself because ignorance is no longer an excuse." pic.twitter.com/hBd7aSaqbI

— AJ+ (@ajplus) October 27, 2020
UPSIDE DOWN
Prince Harry has told some friends that he cannot believe how his life has turned around and has changed so much since he left England to live with his wife and son in the United States.
The family lives in Los Angeles where they have been developing different activities to be financially independent from the British Crown. It was recently announced that they would be working with Netflix to produce content intended for the family.
Lookbook of the handsome and down-to-earth Prince Harryhttps://t.co/lkirI90jUq pic.twitter.com/2uzLTgy0VQ

— Vogue.fr (@VogueParis) October 26, 2020
HIS TITLE IS A BIRTHRIGHT
Although several personalities in the United Kingdom have asked the Queen to revoke the Duchy of Sussex from her grandson Prince Harry and therefore his wife, some royal experts believe that will not happen.
The Queen decided to appoint Harry Duke and it is quite difficult for her to decide to revoke that appointment. He will always be a prince, he is the son of the heir to the throne, and although he stepped back from his royal duties, he has retained the right to use HRH.