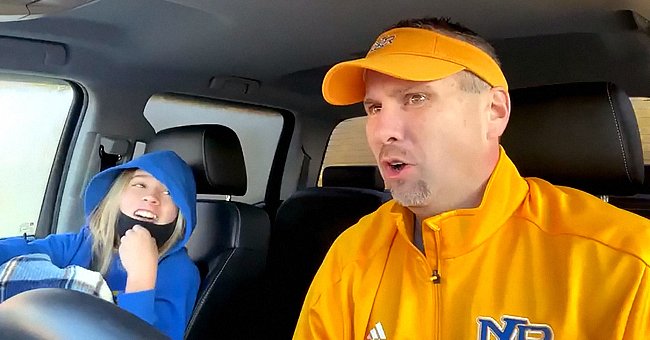 facebook.com/daryl.fimple
This Dad Goes Viral for Morning Drive Motivation Antics with His Daughters

A father named Daryl Fimple from Alma, Arkansas has captured the hearts of many around the world because of his inspiring videos on social media.
In the adorable clips he uploaded on Facebook, Daryl Fimple can be seen surprising his daughters every morning with funny inspirational speeches.
"What's your name Monday? Introduce yourself with a smile and a covid free handshake, fist bump then hand sanitizer!!," Fimple captioned the video he posted on November 2.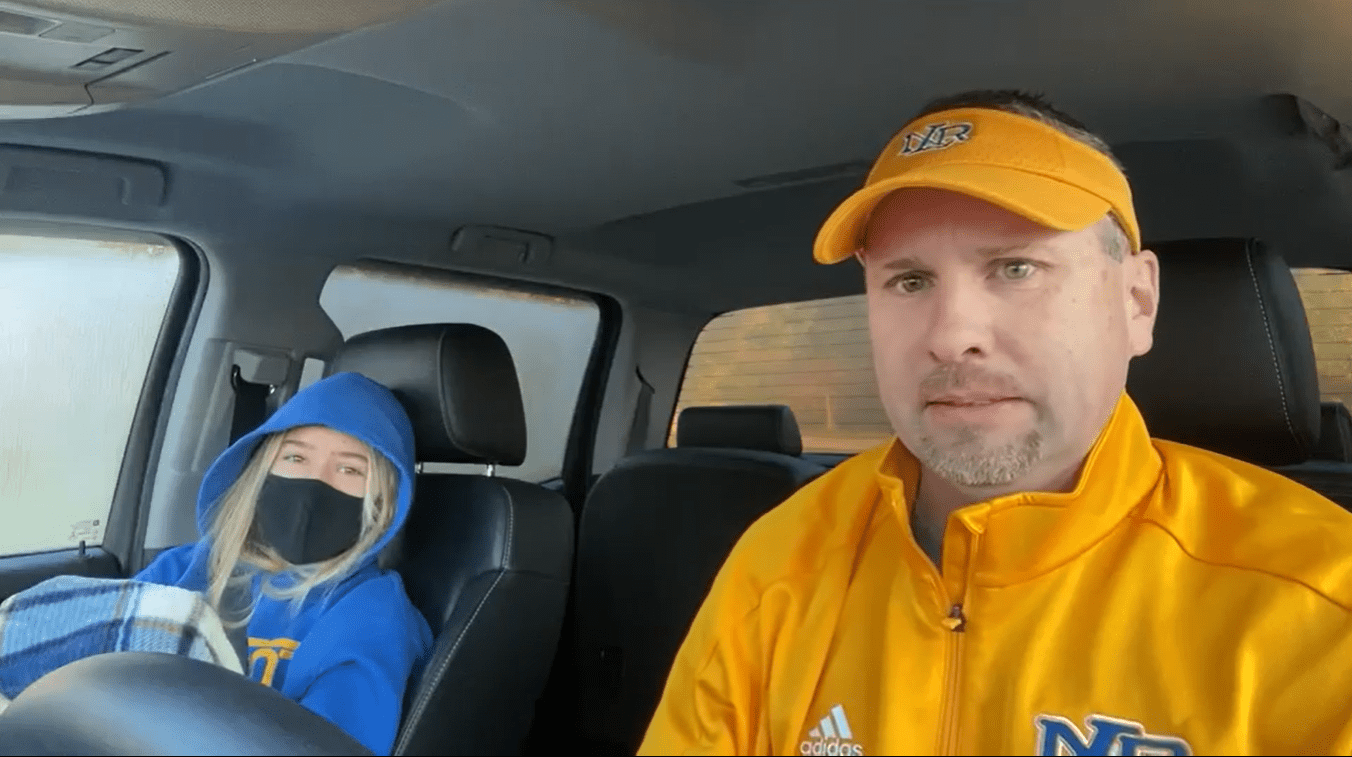 Daryl Fimple and his daughter, as shown in the video Fimple posted on Facebook on October 30. | Photo: Facebook/Daryl Fimple.
"Friday night Football!! 213!! Thank you all!! Battle on!!" he wrote along with the video Fimple shared on October 29. Many Facebook users are delighted with his videos. In the comments section, they expressed their praise for the adorable father.
They are also grateful because he inspired not only his daughters but also them. Some fans said that the Fimple family should give people some "battle on" advice sometimes.
Meanwhile, in Louisiana, a father named Patrick Fellows went viral after posting a Facebook advertisement to sell his family minivan on October 16.
In his post, Fellows said that his 2012 Honda Odyssey is the perfect car to make someone a better person. He suddenly became serious when he described the condition of the vehicle.
The adorable family made such a great video that it has amassed millions of views on TikTok in no time.
According to Fellows, the car has never been wrecked. Although he admitted that it has a few scratches, the father said that it is no worse for fear.
Fellows' comical advertisement made quite the impression on Facebook, with many users called it the best sale ad ever. The post garnered more than four thousand likes.
Another father, named Dan, also went viral on social media just like Fimple and Fellows after a video of himself showing off his dance moves with his sons was posted to TikTok.
Dan's children Colin and Dylan enlisted their father to do a choreographed dance with them set to "Blinding Lights" by The Weeknd as part of a challenge.
The adorable family made such a great video that it has amassed millions of views on TikTok in no time. The clip also received a lot of comments from users.
Many gushed about the dance moves of Dan. One person even noted that his dance moves are what the people need. Some also thanked Colin and Dylan for featuring their dad in the video.
Please fill in your e-mail so we can share with you our top stories!