John Legend Gets a Matching Tattoo with Wife Chrissy Teigen in Honor of Their Late Son, Jack
John Legend and Chrissy Teigen have had a pretty intense year so far. Following the loss of what would have been their third child, the couple decided to get matching tattoos to remember him.
Earlier this week, Winterstone, a tattoo artist based out of Beverly Hills, shared a snap of John Legend and Chrissy Teigen getting matching tattoos.
As the photos showed, the pair had gotten the tattoos on their wrists, with the ink showing the name of their would-be third child, Jack. The tattoos were written in cursive script, and they were an ideal representation of Legend and Teigen's love for their deceased son.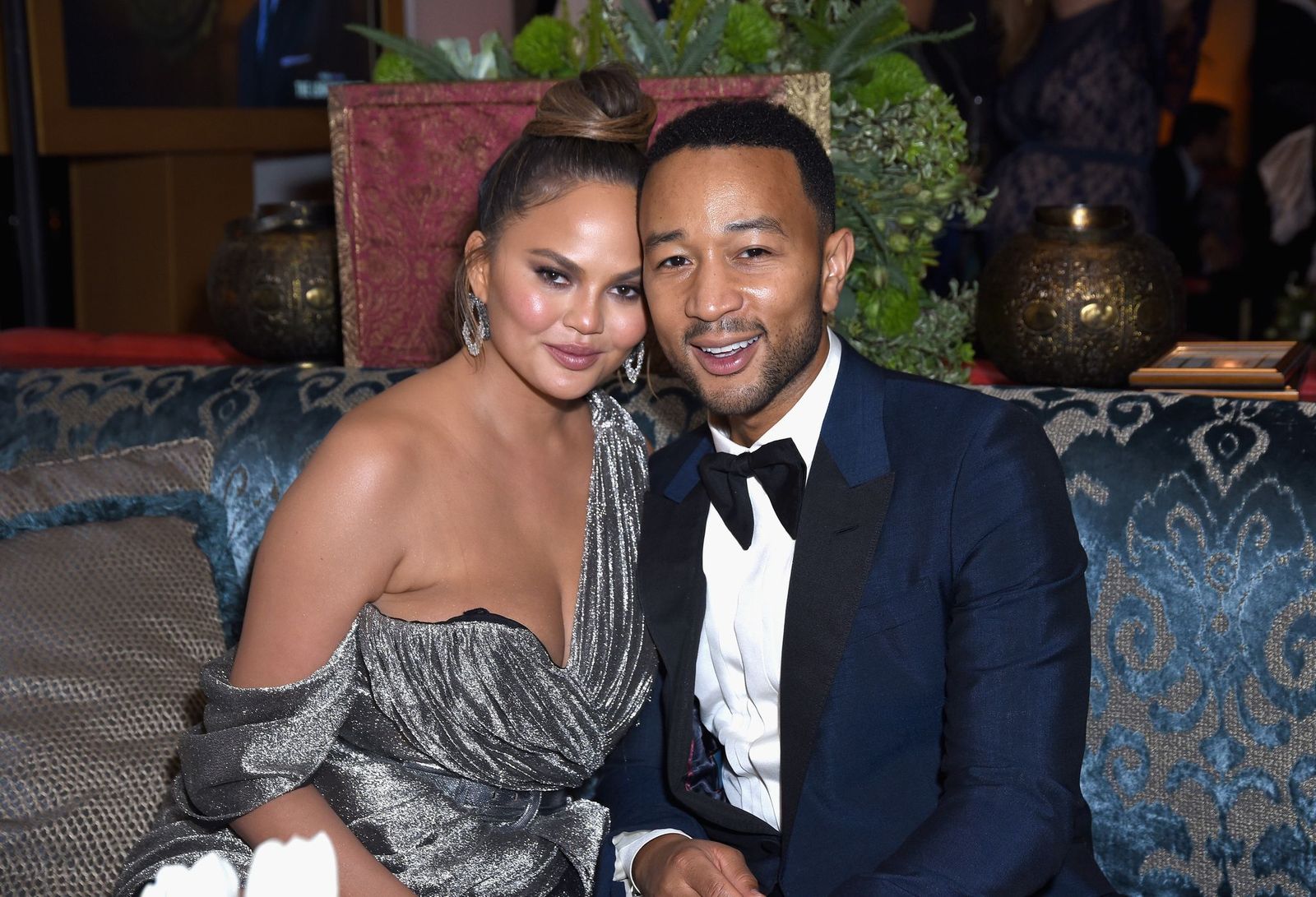 Legend and Teigen have been known for getting tattoos of their kids' names on their wrists. Sadly, this is a not-so-great example. Sending his condolences, Winterstone wrote:
"JACK @chrissyteigen @johnlegend My heart is with you, sending you all the love!"
Winterstone appears to have been the artist who got Teigen and Legend their other family-inspired tattoos. The couple debuted their first ink last year. On the inside of Teigen's arm is an inscription that reads "John Luna Miles." On Legend's arm, "Chrissy Luna Miles" is written.
After what seemed to have been an emergency birth, Jack couldn't get enough blood and fluids.
Teigen and Legend announced the loss of their third child last month. Despite being only 20 weeks pregnant, Teigen had reportedly been on bed rest after she experienced some bleeding.
Things eventually got worse, and the couple decided to have a doctor check her out to see what was going on. After what seemed to have been an emergency birth, Jack couldn't get enough blood and fluids.
He eventually died, with the couple barely having the opportunity to hold him and take him home. In an emotional Instagram post, Teigen praised Jack for fighting as hard as possible to be a part of their family.
As she explained, things weren't to be, and he simply couldn't make it. The model explained that Jack would forever be a part of their family, even in death.
Getting tattoos of his name seems like a great way to memorialize him. Teigen was eventually diagnosed with partial placenta abruption, per reports. The condition is pretty severe, and it currently doesn't have a cure.
As explained earlier, they already share two children – four-year-old Luna and two-year-old Miles. It's unclear whether the couple will want to try again for another child.