Chrissy Teigen Breaks Her Silence as She Opens up about Miscarriage in a Heartbreaking Essay
This week, Chrissy Teigen finally found the strength to discuss the miscarriage she suffered last month while pregnant with her third child with her musician husband John Legend.
Taking to "Medium's" website, Chrissy Teigen, 34, wrote a touching and lengthy post discussing the loss of her third child. The cookbook author and television show host lost her son, Jack, after carrying him for 20 weeks.
She and her husband, John Legend, are already parents to a daughter Luna, 4, and a son Miles, 2. Teigen initially shared the news about her miscarriage on September 30, 2020, via Instagram.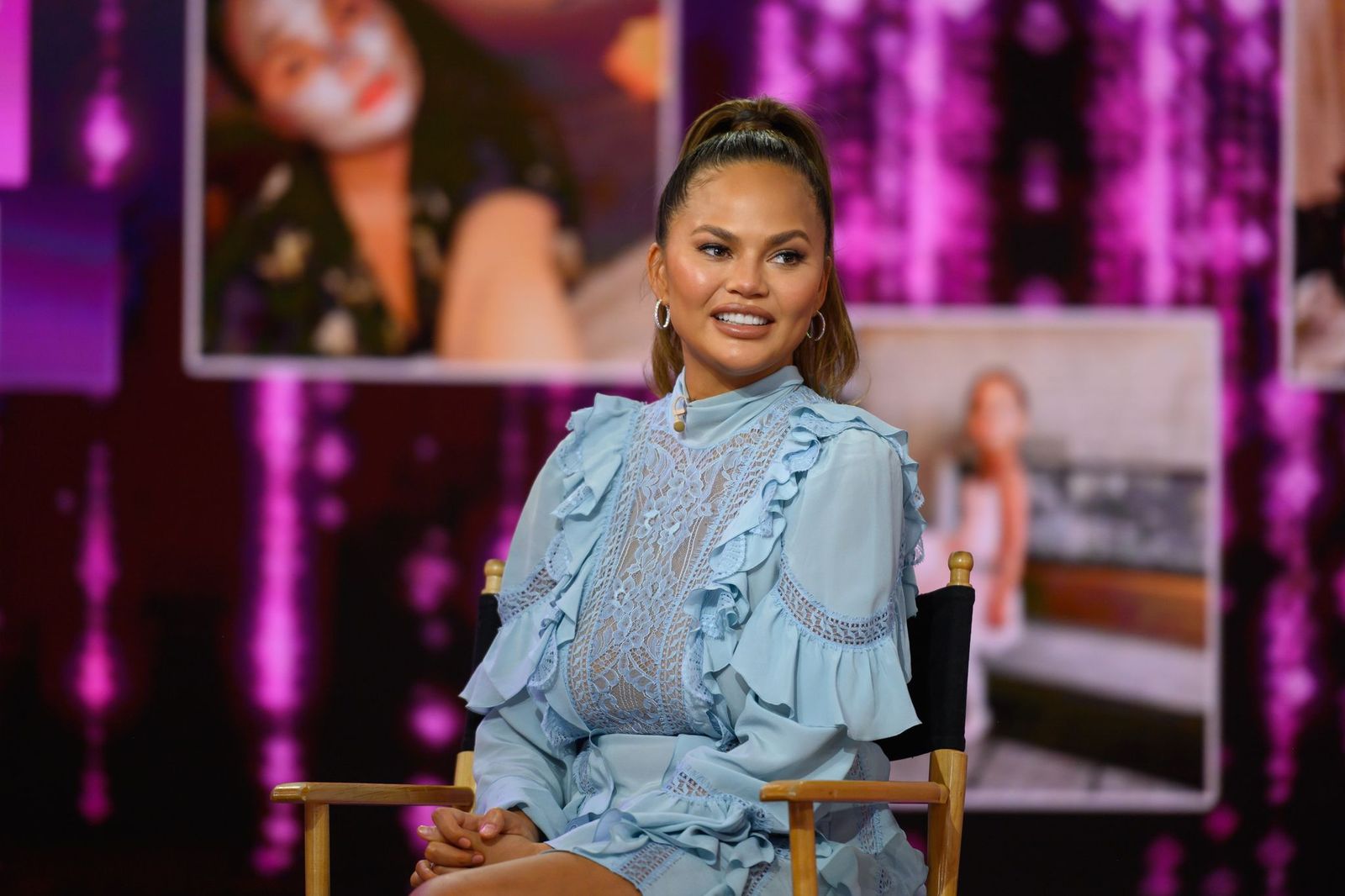 In the images she posted, she was seen as she mourned her son's death while still at the hospital. Some of the black-and-white photos also showed her and husband holding their son and mourning together.
Teigen began her essay by noting how she hadn't known when she would be ready to address her miscarriage. The "Chrissy's Court" star shared how she imagined how tranquil the setting would have been when she finally opened up.
However, she found herself jotting down her thoughts from the couch downstairs. She began her post by sharing her gratitude for all the flowers, cards, and messages from friends, family, and fans that she'd received during this difficult time.
The television personality also noted how she'd read all the messages even the social media ones. She thanked people who told her it was okay if she didn't respond to their messages as that gave her some needed relief.
The star recalled the moment when she was wheeled down to a new floor to deliver the son she lost. She remembered how frustrated Legend became when they heard people celebrating in the halls as they welcomed children of their own.
Teigen was initially put on bed rest for more than a month to try and get her unborn son to 28 weeks. For pregnant people, the 28-week mark is considered as the safe zone for the unborn baby.
The "Lip Sync Battle" host revealed how her doctors had diagnosed her with partial placenta abruption. Referring to her placenta issues, she explained how Miles was delivered a month earlier because he wasn't getting enough nourishment from her placenta.
Teigen confessed to bleeding constantly and having to wear adult diapers which she changed every few hours. She explained how she could've gone through her bed rest at the hospital but noted that it wouldn't have made much of a difference.
One day, after she got an ultrasound, she had a bad night where she bled more than usual. She shared how this affected Jack as the fluid around him became less and he couldn't float around like normal.
On Tuesday, Chrissy Teigen also finally returned to social media with a post on her Instagram Story.
It became so bad that if Teigen lay on her back, she thought she could feel his legs and arms on her stomach. She eventually got admitted to the hospital but after a couple of nights, doctors told her the inevitable.
The television host's doctors told her that her son wouldn't survive and if she kept trying to keep him alive, she could die too. The blood transfusions she had just went straight through her and were pretty much useless, and when she was informed she had to let go, she reacted as such:
"I cried a little at first, then went into full blown convulsions of snot and tears, my breath not able to catch up with my own incredibly deep sadness."
The model confessed how one of the photos, when she was seen with oxygen on her face, was when the procedure was actually taking place. She explained what she felt at that moment stating:
"[I felt] utter and complete sadness."
Teigen asked for the images to be taken because she needed them. Legend hated the process but his wife had to be able to remember the moment just like she recalled the kiss she shared with the musician when they got married.
When she finally gave birth to Jack, she kissed the little baby repeatedly and it felt like she did that for 10 minutes to an hour. The little boy's ashes are now in a small box that will be buried by a tree at their new home.
The star explained how she'd written the essay to close this chapter and finally be able to get back to her life. She thanked her fans for allowing her to do so and shared her undying love for her late son.
On Tuesday, the television personality also finally returned to social media with a post on her Instagram Story. She returned to the platform by sharing some cooking videos and revealed that she was back to doing the thing she loved.