Kim Kardashian, Kanye West & Kids Dress as Colorful Fuzzy Spiders for Annual Halloween Party
Kim Kardashian looks to have gotten over her fear of spiders as she and her immediate family rocked colorful fuzzy spider outfits, and they all looked adorable.
The season of Halloween is always fun for most families. The joy of playing dress-up and going trick or treating is one everyone loves to experience, and the Kardashian-West family seemed to have had a good time.
Kim Kardashian and her husband Kanye West looked incredible as they rocked colorful fuzzy spider outfits this year in honor of Halloween. And their kids looked adorable in their matching outfits.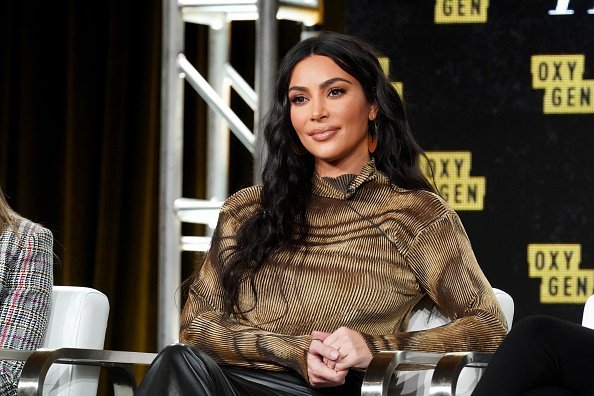 Taking to Instagram, Kardashian posted a series of pictures that showed the outfit they all wore and the decorations for their house to celebrate Halloween.
The first image that was shared showed the full house in their costume. While Kardashian had on a pink and purple colored outfit, West looked weirdly cute in his all-blue outfit. Captioning the post,  Kardashian said:
"Spiders ? Halloween 2020 ?#OvercomingMyFears."
In the same shot, their four kids, North, Saint, Chicago, and Psalm, also looked stunning. While the girls North and Chicago had outfits that matched their mother's, Saint wore a green and gold outfit while Psalm's was a blue and silver-colored outfit.
The second image looked to be something out of an apocalyptic scene with a giant spider hanging over the Kardashian-West household roof. The gigantic spider looked ominous as Kardashian and West stood in front of it.
Kardashian has always been vocal about her fear and disdain for spiders.
There were a plethora of comments from some of Kardashian's 191 million followers, and most were shocked that she could go for a spider outfit despite her fear of spiders. Someone commented and appreciated the efforts saying:
"This Has to be the most creative thing ever."
Other images in the series showed various angles of the family's costumes, and a striking shot was that of West standing in what looked to be a hallway of their home filled with spider webs.
For many, this choice of theme comes as a surprise as Kardashian has always been vocal about her fear and disdain for spiders. She once revealed during an episode of "Keeping Up With The Kardashians" that she bribed a store clerk to tell her daughter, North, that spiders were a terrible pet to keep.
Aside from rocking spider outfits on Halloween day, Kardashian and her kids, alongside her best friend Jonathan "Foodgod" Cheban, wore a Tiger King costume prior to Halloween. They all looked cute in their fuzzy outfits as they made funny faces at the camera.
This period has been a relaxing and fun-filled one for Kardashian, West, and the kids as they have spent time vacationing and enjoying the comfort of their home as one big happy family.