Check Out Cardi B & Daughter Kulture Posing in Awesome Medusa & Wonder Woman Costumes (Photos)
American rapper Cardi B and her daughter Kulture looked stunning in their Medusa and Wonder Woman themed Halloween costumes.
Like millions of people around the world, Cardi B and her daughter Kulture looked forward to their stylish Halloween costumes. The rapper could not wait to give her fans a glimpse of her Medusa themed costume and a Wonder Woman outfit for her 2-year-old daughter, Kulture.
Fans finally got to see the 28-year-old's stunning costume in a series of Instagram posts which the rapper shared. The mother of one took her creativity to another level with her well-styled Medusa costume.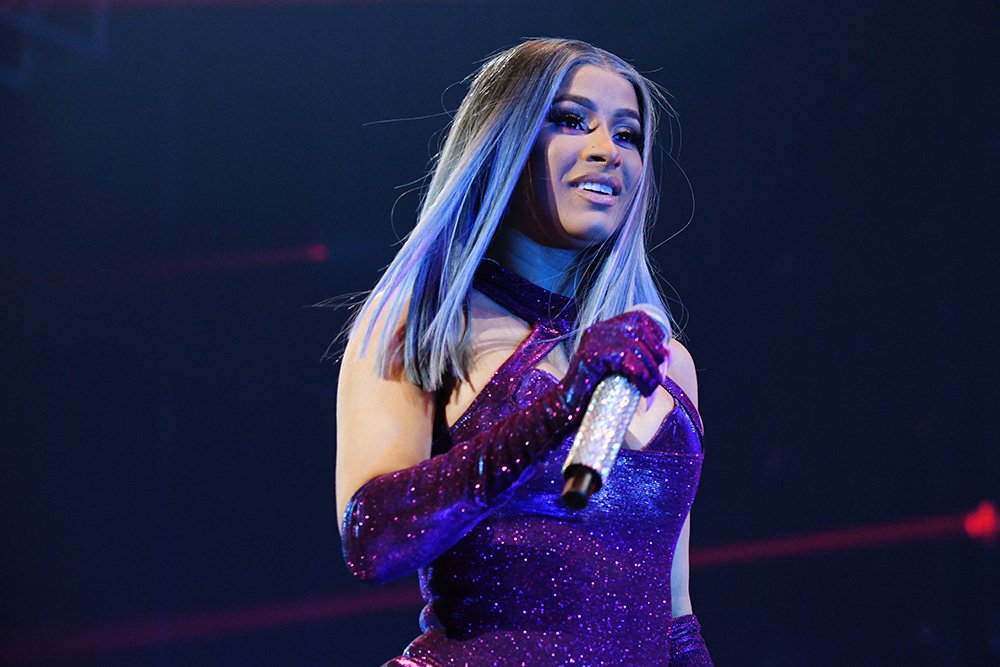 The "I Like It" singer stunned her fans with a short Instagram clip of the now-famous costume. The video was supposedly shot while it was being done. 
Meanwhile, Cardi's daughter Kulture got the chance to be a real-life superhero with her cute Wonder Woman costume. The two-year-old looked stunning as she happily posed for a series of pictures shared by her celebrity mother. The post was captioned:
"Lawd, I tried my best to get these pics taken@Kulturekiari Wonder Woman."
Over two million fans were thrilled by Kulture's gorgeous costume and wasted no time clicking on the like button while more than seven thousand fans left their comments on the post.
One fan commented that the two-year-old looked amazing, while a second called her the cutest little superhero ever. From the look on Kulture's face, it seems she enjoyed her second taste of Halloween.
Ciara and her son impressed the music star, recreating a look and outfit from her 2018 debut studio album, "Invasion of Privacy."
The 28-year-old rapper also posted a picture of her Medusa-inspired costume, complete with golden snakes protruding from the head and a slithery serpent body to match. The costume is reportedly the brainchild of Laurel De Witt and Baba Jagne.
The "WAP" singer later posed for another Halloween costume, channeling the Marvel-inspired Scarlet Witch. She captioned the post:
"I'm sooo late, but I woke up so tired, and K had me busy....anyways SCARLETT WITCH."
It is no surprise that Cardi stole the night with her creative look, which must have been in the making for a while. Ever since she shared a stunning picture of herself in a leather devil costume, fans knew that she had something more thrilling in her sleeves.
Halloween seemed to have been a busy day for the rapper who was spotted at multiple Halloween parties, which she attended with her once estranged husband, Offset.
Cardi must have been satisfied with the wild reaction her costume got, but that did not stop her from being thrilled by Ciara's choice of costume.
Ciara and her son impressed the music star by recreating her look and outfit from her 2018 debut studio album, "Invasion of Privacy." Cardi acknowledged the creativity of the post with an Instagram shoutout.