Glimpse inside the Life of Chester AKA Chet Hanks — Tom Hanks and Rita Wilson's Firstborn Son
Tom Hanks and his wife Rita Wilson are respected figures in the entertainment industry, however, their son Chet is a different story. From rapping to acting and drugs, the 30-year-old lives a drama-filled life.
Tom Hanks is an actor known for his dramatic roles which have made him an icon in the entertainment business. His wife, Rita Wilson is a singer and actress but their firstborn Chester aka Chet is a "black sheep."
Chet Hanks is infamously known for his many tattoos and controversial posts on social media. The 30-year-old is frequently making headlines for his behavior but there was more to his story than what fans knew.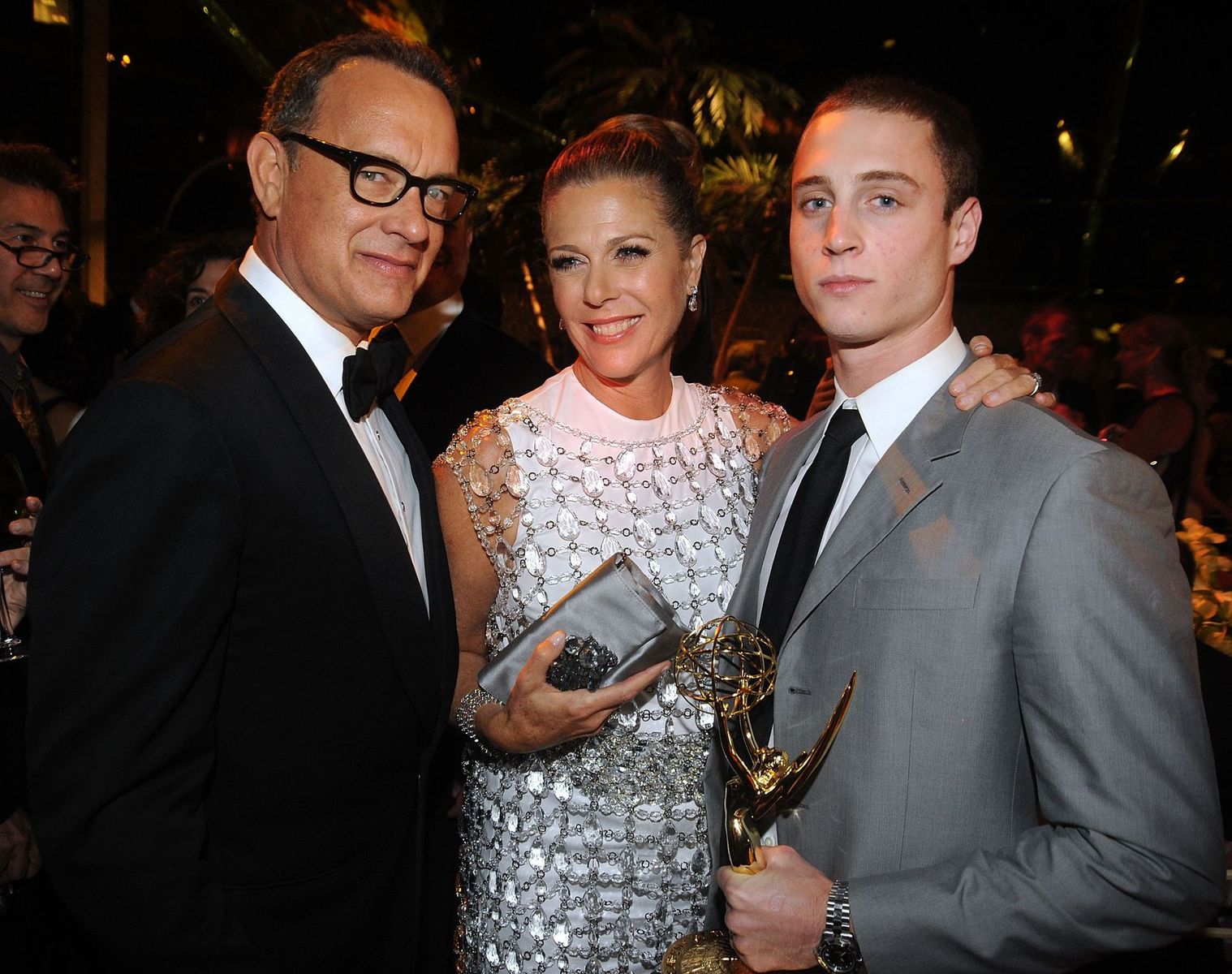 CHET HANKS
Born on August 4, 1990 as Chester Marlon Hanks. He is the first son of Tom's second marriage and has a younger brother named Truman and two older step-siblings - Colin and Elizabeth.
By 2018, Chet won a recurring role on FOX's "Empire" and was excited since it required his rapping skills.
Chet joined the entertainment world as the rapper, Chet Haze, and released various singles over the years on YouTube. In 2015, he announced he was going for rehabilitation due to his drug addictions.
That same year, he shared several posts on Instagram where he claimed he could use the N-word as he pleased but later blamed his outbursts on the use of drugs.
During his teens, Chet had minor roles in movies like "Bratz" and "Larry Crowne" but his passion was rapping and he launched his career with his version of Whiz Khalifa's "Black and Yellow" in 2011.
HIS PERSONAL LIFE
Rita Wilson and Tom Hanks' son became a father in April 2016 and shares a daughter with Tiffany Miles. According to sources, the Hanks' accepted the child into their family.
The rapper also released a video where he stated that his daughter is not only the "best thing to happen to him" but also his inspiration for overcoming his toxic addictions.
ALL THE CONTROVERSY
Chet is a self-proclaimed "black sheep" and has made several headlines mostly for the wrong reasons. In 2014, he disclosed that he had been battling with substance abuse since he was 16.
After rehab, he was reportedly clean until 2017 when a man sued him for drunk drinking. Chet also did a Jamaican-style speech during the 2019 Golden Globes which naturally caused a ruckus on social media.
HIS SOBRIETY
By 2018, Chet won a recurring role on FOX's "Empire" and was excited since it required his rapping skills. In an interview, he described his path to success as "overcoming the shadow" of his parents' fame.
Chet was reportedly two-years sober thanks to his daughter and according to him, fatherhood is a "beautiful process" as he got to grow with his daughter.