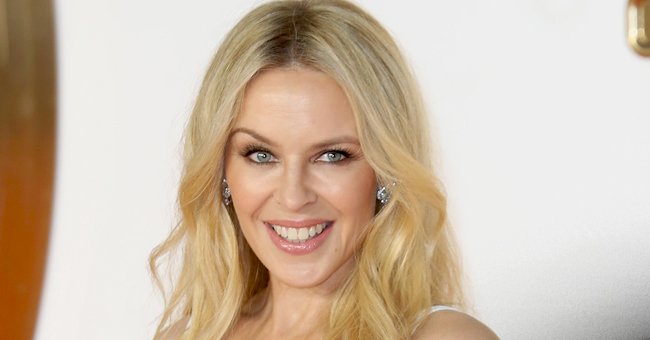 Getty Images
Kylie Minogue's Boyfriend Paul Solomons Reportedly Met Her Family Secretly in Australia

Singer-songwriter Kylie Minogue, often referred to by the European press as the "Princess of Pop," secretly took her boyfriend, Paul Solomons, to Australia to meet her family.
Solomons, who has been the creative director at British GQ and GQ Style Magazine since 2001, knew that he wanted to work with magazines while working at a specialist printer in Caerphilly, South Wales.
He then studied graphic design at Nottingham Trent University, graduated in 1999, and has been involved in the business ever since.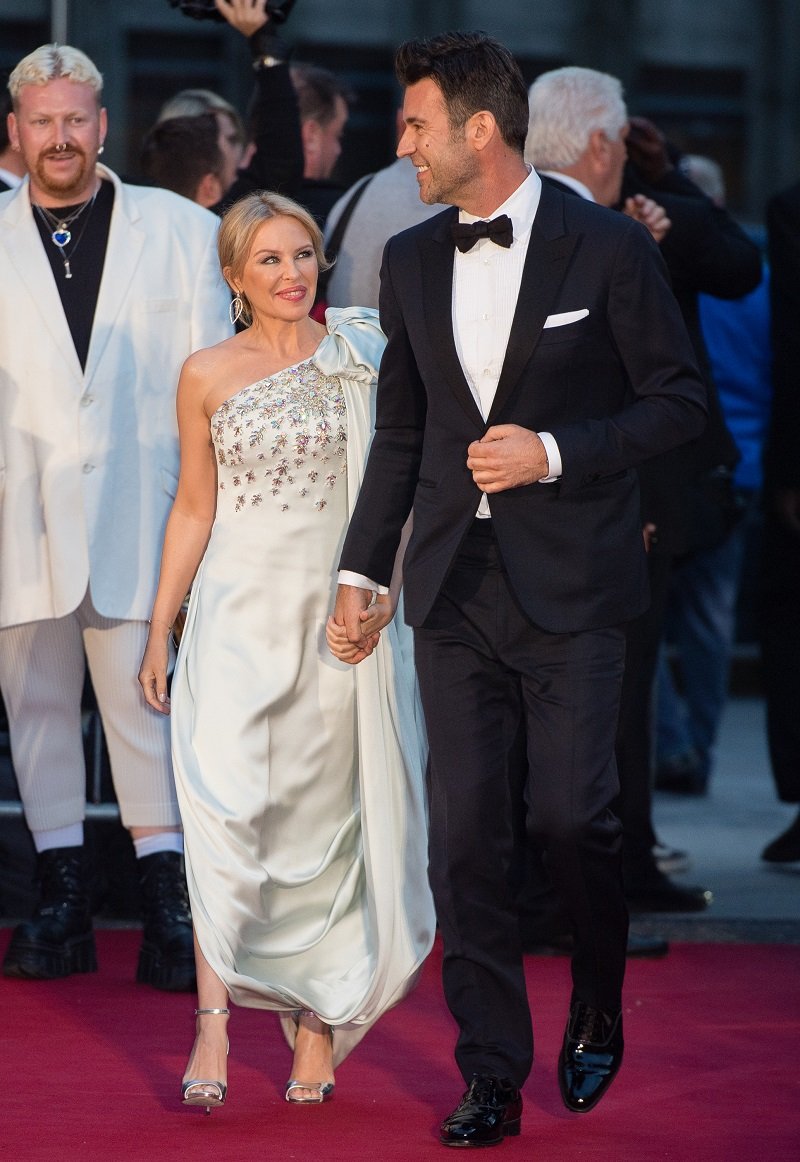 Kylie Minogue and Paul Solomons on September 03, 2019 in London, England | Photo: Getty Images
KYLIE MINOGUE'S BOYFRIEND
Before working for GQ, Solomons was part of the staff of Marie Claire. Apart from that, he is the director of his company, Paul Solomons Design LTD, and took home the 2015 Digital Magazine Award for Designer of the Year.
As per his and Kylie Minogue's relationship, they met each other around February 2018 and developed a good friendship right away.
Then, in July 2018, the singer confirmed that Solomons was indeed her boyfriend by sharing a photo on social media. From that point on, the pair have been almost inseparable.
During a recent interview, Minogue revealed that, in 2019, her grandmother turned 100, and the singer took Solomons to the big celebration with her.
SOLOMONS AND MINOGUE'S SECRET TRIP
According to Minogue, her family tends to do "fairly small" things. With her grandmother's birthday, though, it was not even an option.
The singer explained that her grandma had eight children, and most of them have children, too, so the party was filled with relatives, including some from North Queensland who they don't get to see regularly.
The singer suspected that [Joshua Sasse] was cheating on her.
Kylie Minogue added that the celebration included a Welsh male choir, and some of the musicians had sung at her grandma's 80th birthday, too.
Minogue pointed out that Solomons coped well with meeting most of her family members, too, emphasizing that he was touched about the Welsh elements included in the party (he is from South Wales).
It is not the first time that Minogue's love life makes headlines, though. Unfortunately, the singer-songwriter has had her heart broken a few times in the past.
One of her first lengthy relationships was with the Spanish model Andres Velencoso. The ex-couple met in 2008 while filming an ad for her perfume brand.
After that, she dated actor Jason Donovan. However, things ended after he became jealous of her fame and thriving music career.
Before Paul Solomons, Kylie Minogue was engaged to actor Joshua Sasse. They split in February 2017, though, as the singer suspected that he was cheating on her with actress Marta Milans.
Please fill in your e-mail so we can share with you our top stories!