Here's How RHOA Star Kenya Moore Celebrated Her Adorable Daughter Brooklyn's 2nd Birthday
"The Real Housewives of Atlanta" star Kenya Moore celebrated the birthday of her baby daughter Brooklyn Doris Daly with a sweet surprise at home. Here is how the baby girl's day looked like. 
Seems like yesterday when the former Miss USA Kenya Moore and her husband Marc Daly welcomed their first child into the world, but the baby girl is 2 years old already. Time sure flies!
On November 4, the "The Real Housewives of Atlanta" star got busy to make her baby girl's day special by setting up a nice surprise for her. The party was indoors, of course, given the ongoing pandemic.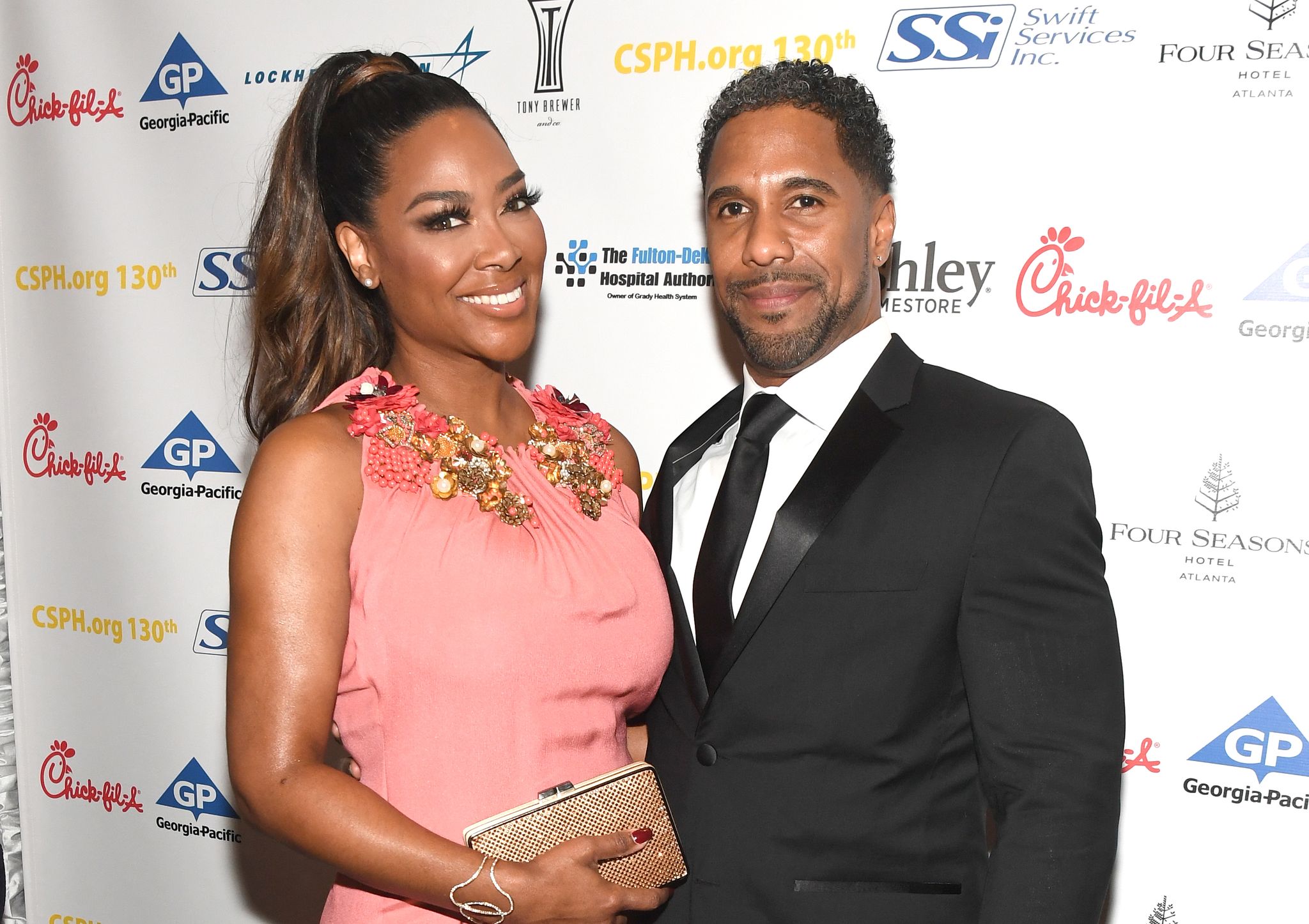 BROOKLYN LOVED THE BALLOONS
Moore's fans caught a peek of the celebrations, thanks to a lengthy video she shared on Instagram. The adorable clip starts out with a little Brooklyn leaning on to the gray floor to check out a small pink balloon near her. 
All around her, dozens of similar balloons lay on the floor, giving the otherwise quiet and ultra-modern space a pop of fun. The little girl navigated around, touching the big, transparent balloons filled with metallic circles.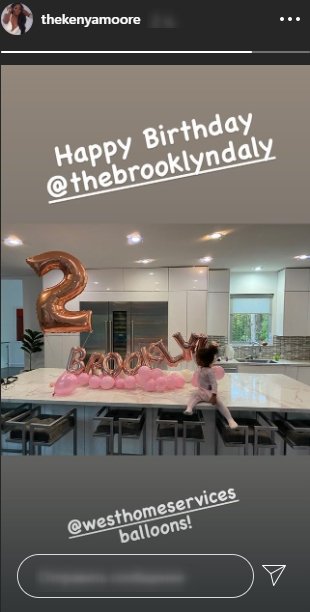 HER COOL NEW RIDE
As Brooklyn chased one big balloon after another, Moore sang a happy birthday song to her. At one point, the reality star pointed towards a cool toy car bought by Brooklyn's uncle as a birthday gift. 
The baby brings so much light into her family's life. 
Surprisingly, the baby girl was more interested in her balloons rather than the sleek white ride. A few moments later, she moved toward the car to check it out, but the balloons distracted her again. 
Brooklyn finally decided to get into the car and sat on the seat. Being a responsible little one, she tried to put on her seat belt but when the car moved a little, she was quick to get off! 
Moore then taught her daughter how to put on the seat belt. The baby girl took things in her own hands after asking for the remote control. Before doing a test drive herself, she let their dog get in the car as it moved back and forth. Smart girl! She will get used to driving her car in no time.
SHE IS A MIRACLE BABY
The baby brings so much light into her family's life. After years and years of trying to conceive, Moore finally got pregnant with her through assisted conception at 47. That is why she is a miracle baby.
Moore never wanted to be a single mother and raise a child on her own, so when she met her husband when she was 46, she felt lucky because he was the one for her and they got married soon. 
The pregnancy was not an easy one, but Moore got through it and gave birth to a healthy baby girl. Everyone thought she could not have a child at that stage of her life, but here she is, basking in the glow of motherhood.