Vanessa Bryant Melts Hearts Showing Youngest Daughter Capri Posing in Cool Halloween Costumes
The Bryant girls are winning the best family Halloween costume this year with their "Madeline" and "Star Wars"-themed outfits.
It may have been a tough year for the Bryant family, but the family matriarch, Vanessa Bryant, made sure her children enjoyed Halloween with their matching costumes.
In a series of photos, Vanessa featured her family channeling two different costume themes. The first set of images showed the Bryant girls dressed as characters from the hit children's television series "Madeline."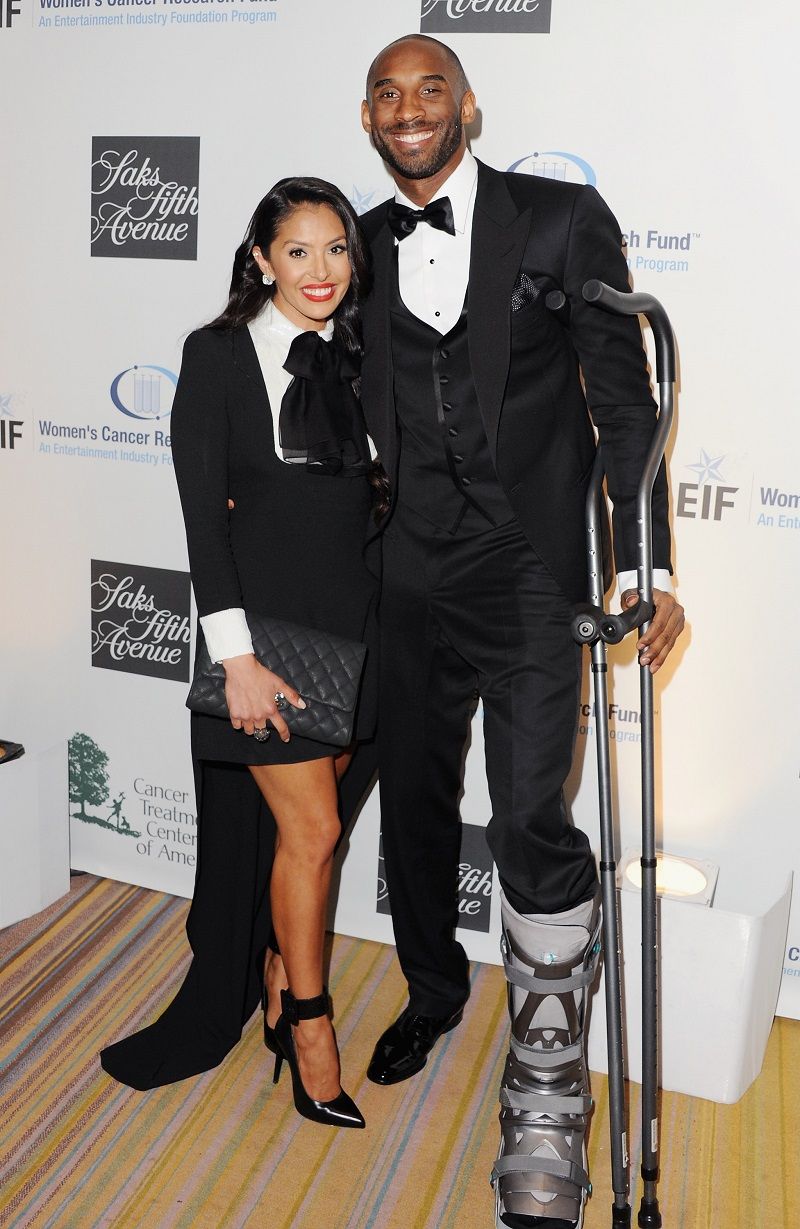 Vanessa dressed as Miss Clavel, the French school's teacher, while her kids dressed as students. In particular, her youngest, Capri, looked adorable as Madeline, the star pupil, donning an indigo coat with a big red ribbon detail and a yellow hat.
The next theme was the classic film "Star Wars," where Capri looked cute in a furry brown Ewok costume. On the other hand, Vanessa dressed as Darth Vader, Natalia as BB8, and Bianka as a Storm Trooper.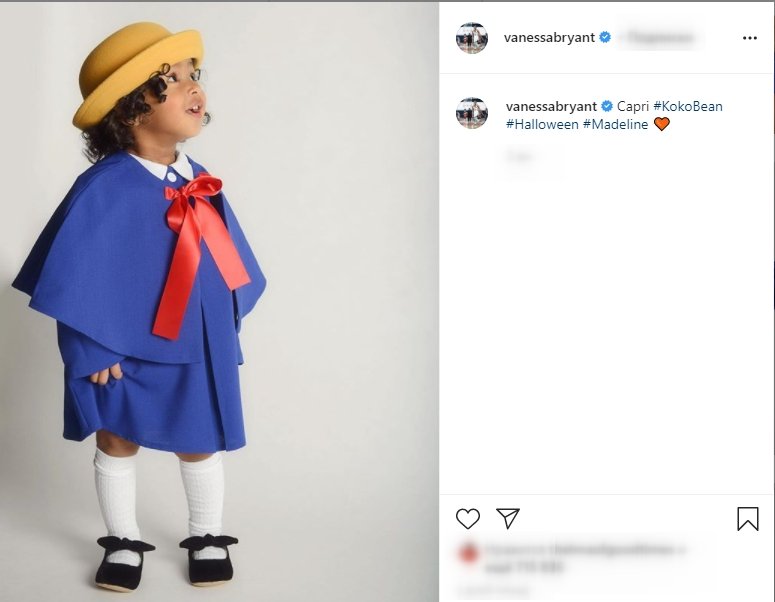 Vanessa shares all her kids with the late NBA legend, Kobe Bryant, who passed away earlier this year with their daughter, Gianna "Gigi" Bryant, in a tragic helicopter accident.
The couple, who considered Kobe a brother, honored the Bryants by naming their firstborn after Gianna.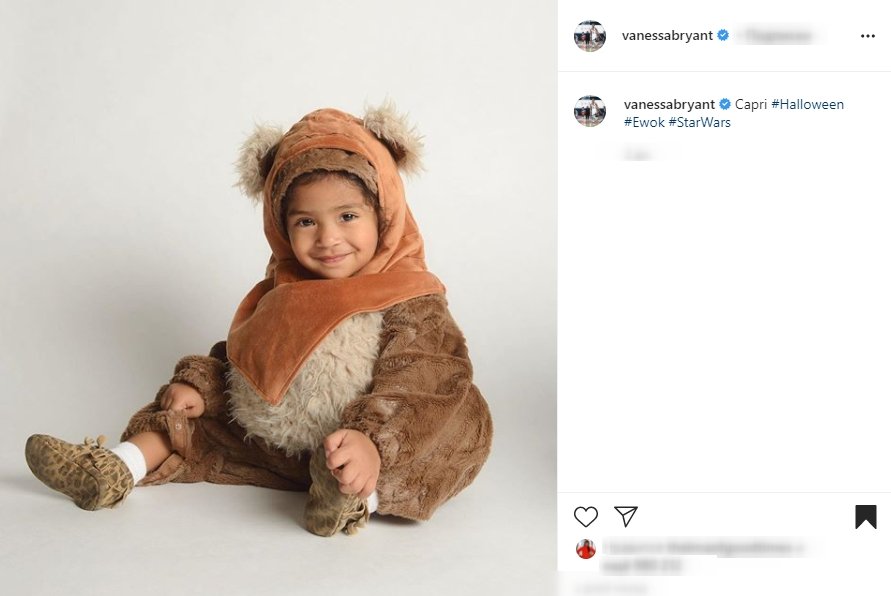 Although the eldest of their kids, Natalia, may be old enough to understand the unfortunate incident, Bianka, 3, and Capri, 1, are too young to understand the situation entirely.
Since Kobe and Gianna's passing, many close friends of the late star have been of comfort to Vanessa and the kids, including Kobe's former Lakers teammate and best friend, Pau Gasol.
Recently, Gasol and the Bryant family got together for a round of golf, where Vanessa's children seemed to have had fun. Kobe himself was a left-handed golfer who used to play out on the course.
Previously, Gasol, his wife, and the Bryants went on a trip to San Francisco and captured a sweet moment on a boat before the famous San Francisco bridge.
"My wife, my future baby, my sister and my nieces. So much beauty in one picture #Family," he wrote in the caption. A few weeks later, Gasol and his wife, Cat, welcomed their first child and named her Elisabet Gianna Gasol.
The couple, who considered Kobe a brother, honored the Bryants by naming their firstborn after Gianna. The grand tribute made headlines across the globe and certainly warmed the hearts of many.