Australia's Swimming Coach, Don Talbot Dies Aged 87 — Inside His Great Career
Renowned Australian swimming coach Don Talbot tragically passed away at 87. The swimming legend was responsible for coaching the national teams of the United States, Canada, and Australia.
Legendary swimming coach Don Talbot has passed away on Tuesday, November 3, at 87 years old. According to reports, the renowned coach who trained the national team of Canada, United States, and his hometown, Australia, peacefully died on the Gold Coast. 
His son and Olympian swimmer, Scott Talbot-Cameron, revealed in a statement that his father succumbed to complications from dementia, lauding his strength in his final year.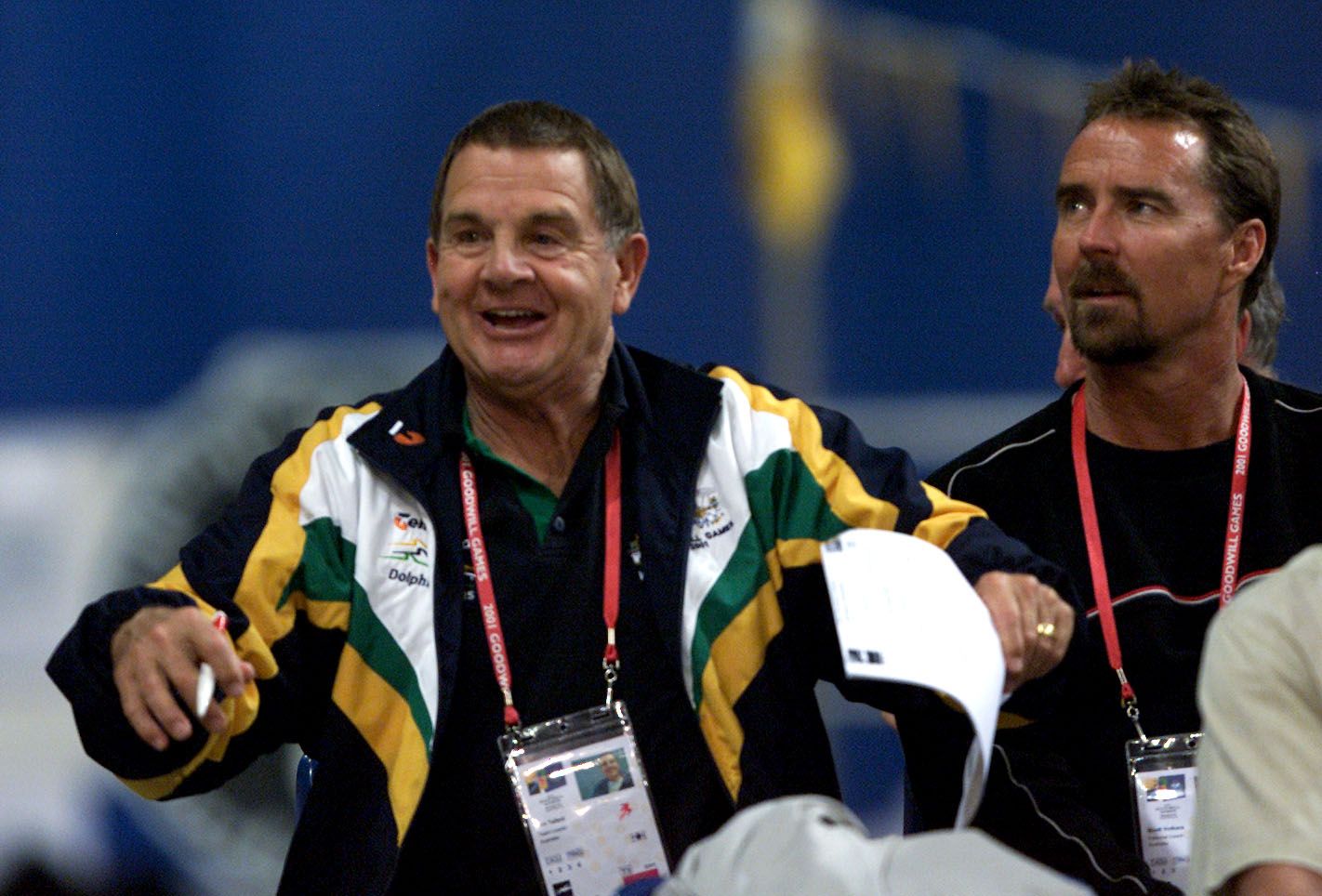 Scott, a coach in England, honored his father's legacy, writing, "Don will be remembered as a coach, driven by his passion and love for Australia and swimming in Australia."
Born in 1933 to English migrants, Talbot's passion for swimming was harnessed at four when he almost drowned at a park
"Don was a special kind of man. He demanded a lot of his charges but he returned the favour with loyalty and commitment. The net result was success."

Vale legendary @SwimmingAUS coach, Don Talbot, AO, OBE.https://t.co/RB23gbn0z6 pic.twitter.com/woLvujZn1D

— AUS Olympic Team (@AUSOlympicTeam) November 4, 2020
Scott expressed how proud he is to have had Talbot and the late Janice Murphy, both swimming icons, as his parents. He also praised his dad for living life to the fullest while doing a job that he loved deeply. 
Talbot, a member of the International Swimming Hall of Fame, was famous for leading the three countries to championships and producing record-breakers and Olympic champions. 
#BREAKING: Australia has lost a true sporting icon after legendary swimming coach Don Talbot died aged 87. https://t.co/AMQDlpJtqO

— news.com.au (@newscomauHQ) November 3, 2020
He first became the coach of Australia's swim team in the 1960s and led them to win successful stints for two years before leaving to train the United States team and Canada.
He returned in 1989 as Australia's head coach, and this was the highlight of his career. Talbot helped them win 18 medals, five of which were gold, at the 2000 Olympics in Sydney with the help of Susie O'Neill, Grant Hackett, and Ian Thorpe.
Tributes flow for legendary Australian swimming coach Don Talbot after death at 87. https://t.co/VZZsoF8R0J

— PerthNow (@perthnow) November 4, 2020
Talbot was also responsible for helping the nation defeat the United States and top the medal count at the 2001 world championship. With a stellar coaching career, the late sportsman was inducted into the Sport Australia Hall of Fame in 1990.
Born in 1933 to English migrants, Talbot's passion for swimming was harnessed at four when he almost drowned at a park. He took swimming lessons and won the Under 15 backstroke championship in 1946-47.
Farewell to the man who led some of our greatest swimmers to Olympic glory. Rest in Peace, Don Talbot. https://t.co/dRetNS6fVj

— Wide World of Sports (@wwos) November 3, 2020
However, his career as a swimmer didn't pick up, and he transitioned to become a coach after entering the teaching profession. His first students were the Konrad siblings, John and Lisa, who, with no background in swimming, represented Australia at the Olympic and Commonwealth Games and broke records.
The Latvian-born athletes put Talbot on the map and led the path for other swimming legends like Bev Whitfield, Brad Cooper, Neville Hayes, and Kevin Berry, whom he mentored. For his dedication to the sport, the late coach was made an Officer of the Order of the British Empire (OBE) in 1981. May his soul rest in peace.