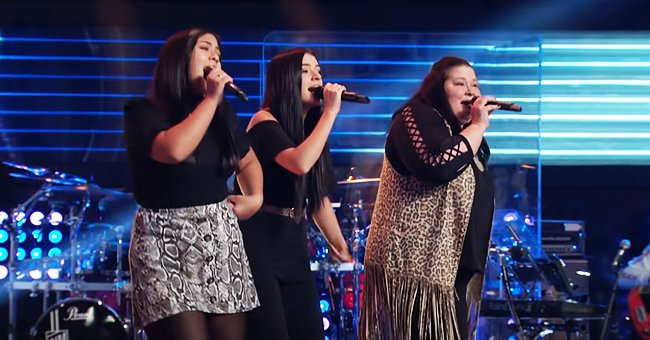 youtube.com/The Voice
Gwen Stefani & Fiancé Blake Shelton Fought Hard over Trio of Country Singers on 'The Voice'
The recently-engaged couple has no limits when it comes to recruiting contesters for their singing teams in the singing competition series, and they had a merciless encounter in the latest episode of the show.
On the November 2 episode of "The Voice," 51-year-old singer Gwen Stefani and her fiancé, 44-year-old country music singer Blake Shelton, had to compete for the favor of an outstanding trio of country singers.
Stefani was the first of the four coaches in the singing competition show to turn her chair during the last night of blind auditions, and she wanted the trio to join her team of coachees so bad that she didn't mind "attacking" Shelton with arguments against him.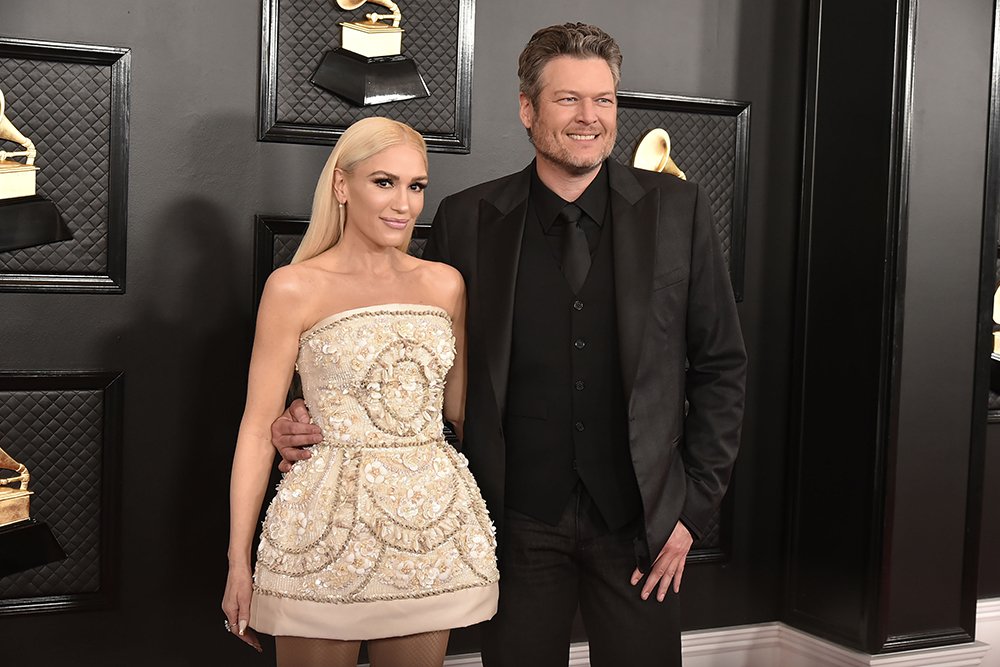 Gwen Stefani and Blake Shelton attending the 62nd Annual Grammy Awards at Staples Center in Los Angeles, California, in January 2020. I Image: Getty Images.
The former No Doubt singer used Shelton's 19-season run as a coach to suggest that he was already "burnt out," while she was on her the raise as a country artist herself, having already reached number 1 in the country charts twice.
Fellow coach Kelly Clarkson soon followed Stefani's lead against Sheldon, reminding the trio of contesters that Sheldon had already too many country singers on his team, while she had none.
Stefani then noted that she didn't have any country singers on her team yet, and she used her influence in the country music community as a credential to convince the singers, playing a video of 58-year-old country star Trace Adkins backing up Stefani and suggesting that Sheldon has used up all his luck.
But despite all the arguments of the other three coaches, Shelton's reputation was stronger than any other promise for the trio of devoted country music fans, and with little insistence on his part, they ended up choosing him as coach.
Of course this on-screen rivalry between Shelton and Stefani is just part of their job as TV personalities, but the reality is that the two are more in love than ever as they have finally decided to marry.
The couple has been considering a good time to marry, since they became engaged amid the COVID-19 pandemic, and they reportedly are favoring getting married after the pandemic is over to have a proper celebration.
A source close to Shelton and Stefani shared these details with HollywoodLife, but the soon-to-be husband and wife themselves have revealed that "if it need be" they wouldn't mind that much getting married during the pandemic.
Stefani and Shelton had been together for five years by the time Shelton proposed her in October 2020, getting down on one knee at the chapel he built for her on his Oklahoma property, and while they are excited about this important step, they are in no rush to marry.
The couple announced their engagement on October 29, with both Stefani and Shelton sharing a picture from the moment she said "yes" at the beautiful chapel, sealing their engagement with a loving kiss.
"Thanks for saving my 2020… And the rest of my life… I love you. I heard a YES!" Shelton captioned his post. "@blakeshelton yes please!" Stefani captioned hers, adding a diamond ring emoji.
Please fill in your e-mail so we can share with you our top stories!