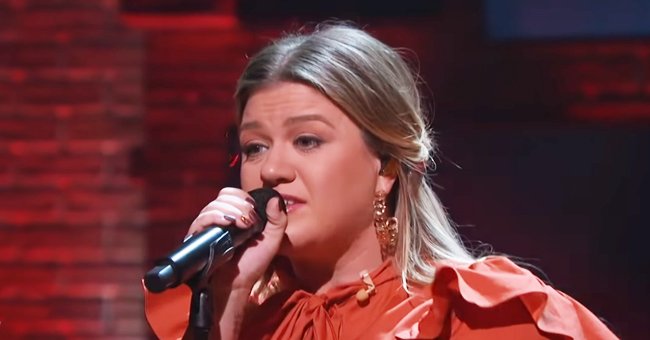 youtube.com/The Kelly Clarkson Show
Kelly Clarkson Shows off Powerful Voice While Singing 'Mr Brightside' on Her Show
"American Idol" alum and Singer Kelly Clarkson covered The Killers' "Mr. Brightside" in a recent episode of her "Kellyoke" series, blowing her fans away with her incredible voice.
In 2002, Kelly Clarkson emerged as the winner of "American Idol" with nothing but her passion and incredibly powerful voice that seized her audience.
Almost two decades later and a successful career after, Clarkson decided to show off that same incredible voice in the latest edition of her "Kellyoke" series.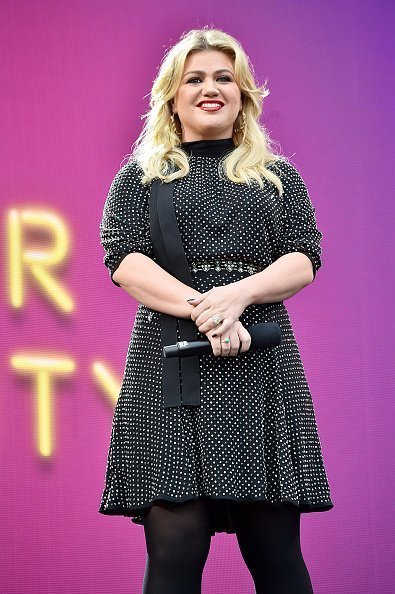 Kelly Clarkson performs onstage during the 2019 Global Citizen Festival: Power The Movement in Central Park on September 28, 2019. | Photo: Getty Images
The singer went on to belt an old favorite of many people, a cover of The Killers' "Mr. Brightside," and made sure to put her unique spin on the 2003 pop-rock hit.
By the time she dropped her last note, Clarkson had absolutely killed it, effectively reminding her fans that there was nothing she could not do with that incredible voice.
Not only did she blow them away with her beautiful voice, but she also took them on a trip down memory lane, giving them a much-welcome nostalgia for their younger years.
The video garnered over a hundred thousand and forty views in just days as the comment section lit up with commentary from Clarkson's fans. One fan joked that Clarkson seemed determined to "come for all their middle school "Rock anthems," as she also recently performed Bon Jovi's "It's My Life."
Other fans were equally stunned and demanded that she give them a rock album next, while others decided that they wanted to hear her in an album of covers.
Ultimately, the hundreds of comments marveled at how Clarkson truly can sing anything while molding her unique voice around each song.
Clarkson first rose to recognition as a humble contestant on the first season of "American Idol" in 2002 at the age of 20. In no time, Clarkson released her debut single, "A Moment Like This," just a month after she was declared the winner of the famous singing show.
The single did excellently well, topping the Billboard Hot 100 and maintaining that crown for two weeks. The next year, Clarkson's album, "Thankful," was released, and just like its predecessor, it topped charts once again, proving that the singer was worth the praise and more.
After Clarkson's career skyrocketed, there has been no going back, as she continued to churn out hits that her growing fanbase ate up with love and adoration.
Today, she still has that compelling power that her voice showed all those years ago. While a rock album might not be in the works as far as they know, fans will continue to adore this wonderful singer.
Please fill in your e-mail so we can share with you our top stories!