Mary J Blige Revealed She Was Once Upset at Legend Diana Ross during the 1999 VMAS — Here's Why
The MTV Video Music Awards are replete with controversial moments, and one of the most memorable scenes happened between Lil' Kim and Diana Ross. R&B superstar Mary J. Blige recently weighed in on the much talked about incident.
Mary J. Blige, known as the Queen of Hip-Hop Soul, revealed that she was upset at legendary singer Diana Ross during the MTV Video Music Awards (VMAs) in 1999.
The 49-year-old R&B singer was on stage with Ross and fellow rapper Lil Kim when Ross touched the latter's breast. "I was pissed when that happened because that's my little sister and my friend," Blige admitted in a September 2020 interview on "Watch What Happens Live with Andy Cohen."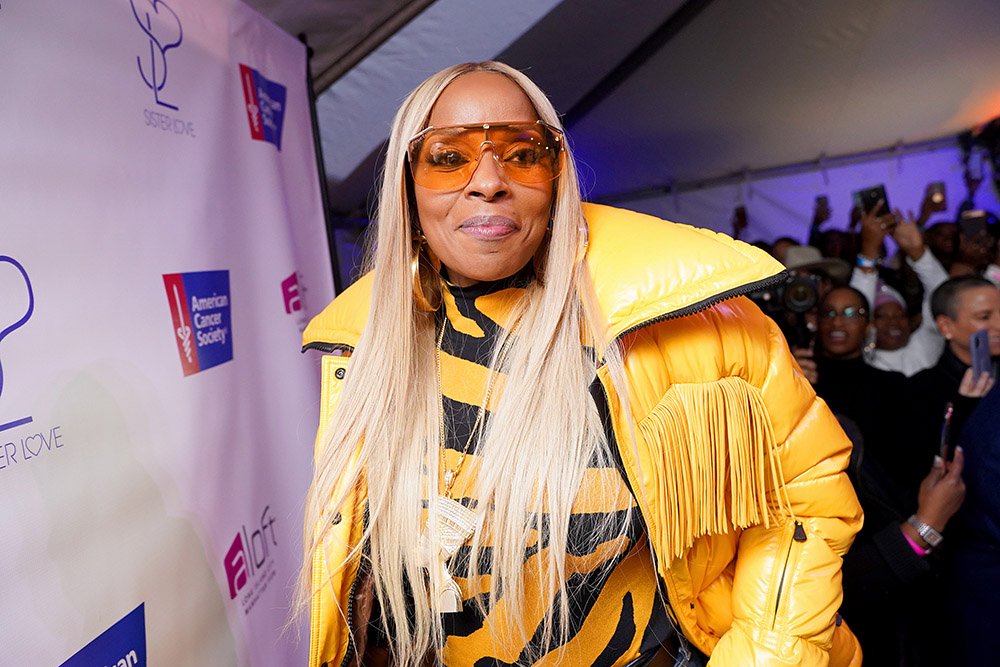 EMBARRASSED FOR KIM
Prior to the incident, Blige assisted Kim, who was wearing an outfit that left little to the imagination, in introducing Ross. Everyone was shocked when Ross, upon hitting the stage, touched Kim's breast.
Opening up about the incident over two decades after, Blige said that she felt embarrassed for Kim, whom she described as a courageous person. She said that Kim deserved respect, like other artists, adding:
"This is what they do. Respect them."
Blige name-dropped contemporary female rappers Megan Thee Stallion, Nicki Minaj, and Cardi B, who are equally known for their raunchy performances.
CLASH BETWEEN HIP-HOP ICONS
Interestingly, Kim and Minaj are known for having a rift. The two hip-hop music icons have reportedly been throwing shade at each other in various events.
It allegedly started because Kim, who released her critically acclaimed debut album "Hard Core" in 1996, thought Minaj was stealing her image.
In June 2020, it was reported that she was launching her own wine brand called Sun Goddess Wines.
Eleven years after the release of "Hard Core," Minaj released her mixtape "Playtime is Over" with accompanying promotional photos that were thought to be similar to those for "Hard Core."
HIP-HOP AND CHARITY
Kim is not all music and raunchy attires. Back in 2003, she used her influence to help raise funds for people living with HIV and AIDS, alongside Blige.
Kim and Blige raised $4 million in collaboration with M.A.C. Cosmetics. The two music artists served as spokeswomen for the brand's Viva Glam III plum-brown lipstick.
Back in May 2019, the pair were spotted partying at Brooklyn Chop House to celebrate their friend Misa Hylton's documentary at the Tribeca Film Festival. The celebrity stylist is the subject of the documentary "The Remix: Hip Hop x Fashion."
AN ENTERPRISING MUSIC ARTIST
Blige has diverse interests. In June 2020, it was reported that she was launching her own wine brand called Sun Goddess Wines. She collaborated with Fantinel Winery to launch her collection of special wines, including an Italian Sauvignon Blanc and Italian Pinot Grigio Ramato.
Marco Fantinel, CEO of the renowned wine-maker, only had good words for the Grammy winner, saying that she and the company share the philosophy of making wines only of the highest quality.
In August this year, Blige delighted her fans when she debuted a new look – platinum blonde hair. The music icon, known for wearing her hair blond, flaunted her new look on social media, and fans quickly showed their approval.