Garcelle Beauvais' Grandson Oliver Rocks a Dino Shirt on His 9 Month Birthday in Adorable Snap
Oliver Jr., the grandson of the famous American-Haitian actress and former model Garcelle Beauvais, rocked a cool dinosaur shirt on his nine-month birthday in a recent adorable Instagram picture. 
Oliver Saunders, son of famous actress Garcelle Beauvais, posted a sweet photo of his son Oliver Jr. on his nine-month birthday. The cute boy was wearing a cool dinosaur printed shirt. 
In the photo uploaded on Instagram, the adorable little toddler sat on a colorful toy car as the camera snapped away. He was merely clad in the black dino shirt and diapers while having a fun time.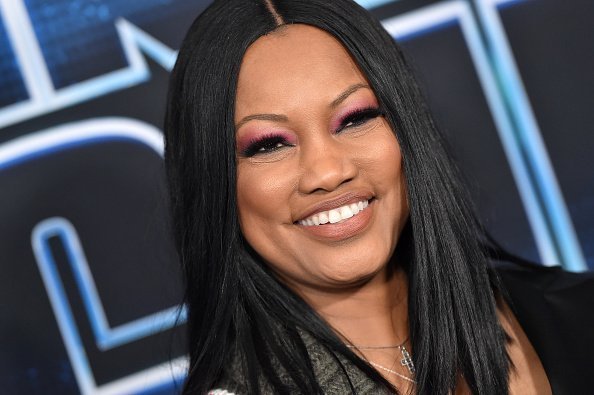 With one hand on the little steering wheel and a huge smile on his handsome face, Oliver Jr. stretched out his other hand, clearly enraptured by something going on in the background. 
The photo was taken in what looked like a living room. The baby's car was parked right in front of a grey couch with clothes and other items on it. Beneath the photo, the proud father captioned:
"9 Months Came So FAST ‼️‼️"
Photos of the sweet little toddler have continued to dazzle fans over the months as the proud family members never fail to keep the world updated. When Oliver Jr. was born, his grandmother Beauvais' happiness knew no bounds. 
She immediately took to her Instagram feed to share heartwarming pictures of the bundle of joy. In the photo, the star, her son Oliver, and the newborn were captured in the frame. 
Last November, she moved into her lovely five-bedroom Los Angeles "dream" home. 
In being a supportive mother and grandmother, Beauvais undoubtedly learned the lessons from her late mother, Marie-Claire, who was a significant source of inspiration to her. 
On Mother's Day in 2017, the actress wrote a touching letter to her. In her lifetime, Marie-Claire had been a single woman who moved her kids from Haiti to America for a better life, despite all struggles. 
So, in the letter, Beauvais wrote that because of her mother's perseverance through life, she always told her kids never to give up. She also expressed her profound gratitude and thanked her mother for making her into the strong woman she was today. 
The actress has also shown the world that she is more than ready to give her kids the best life. Last November, she moved into her lovely five-bedroom Los Angeles "dream" home. 
The 54-year-old designed the beautiful home for the best of comfort and satisfaction. She revealed that she wanted it to be "nice, but not museum-like." She added that she wanted it to always "feel like home" for her twin boys, Jaid and Jax, 13.
Beauvais has also made it clear that she remains on top of the fashion game. Last month, she was seen rocking a stylish white outfit after a manicure appointment. Clearly, age does not stand a chance against this youthful queen.