Here's How Matthew McConaughey's Kids Helped the Actor Ring in His 51st Birthday (Video)
Matthew McConaughey's children helped ring in his 51st birthday with style as they heartily sang a happy birthday tune for him. A recent video on his Instagram showed the heartwarming moment.
Actor Matthew McConaughey turned 51 on Wednesday, November 4, and his children made sure that he was showered with all the love in the world. On his big day, the actor took to Instagram to share a heartwarming clip of his children singing a happy birthday.
In the video montage taken when the kids, Levi, 12, Vida, 10, and Livingston, 7, were younger, the sweet kids playfully sang the tune as they made several funny faces.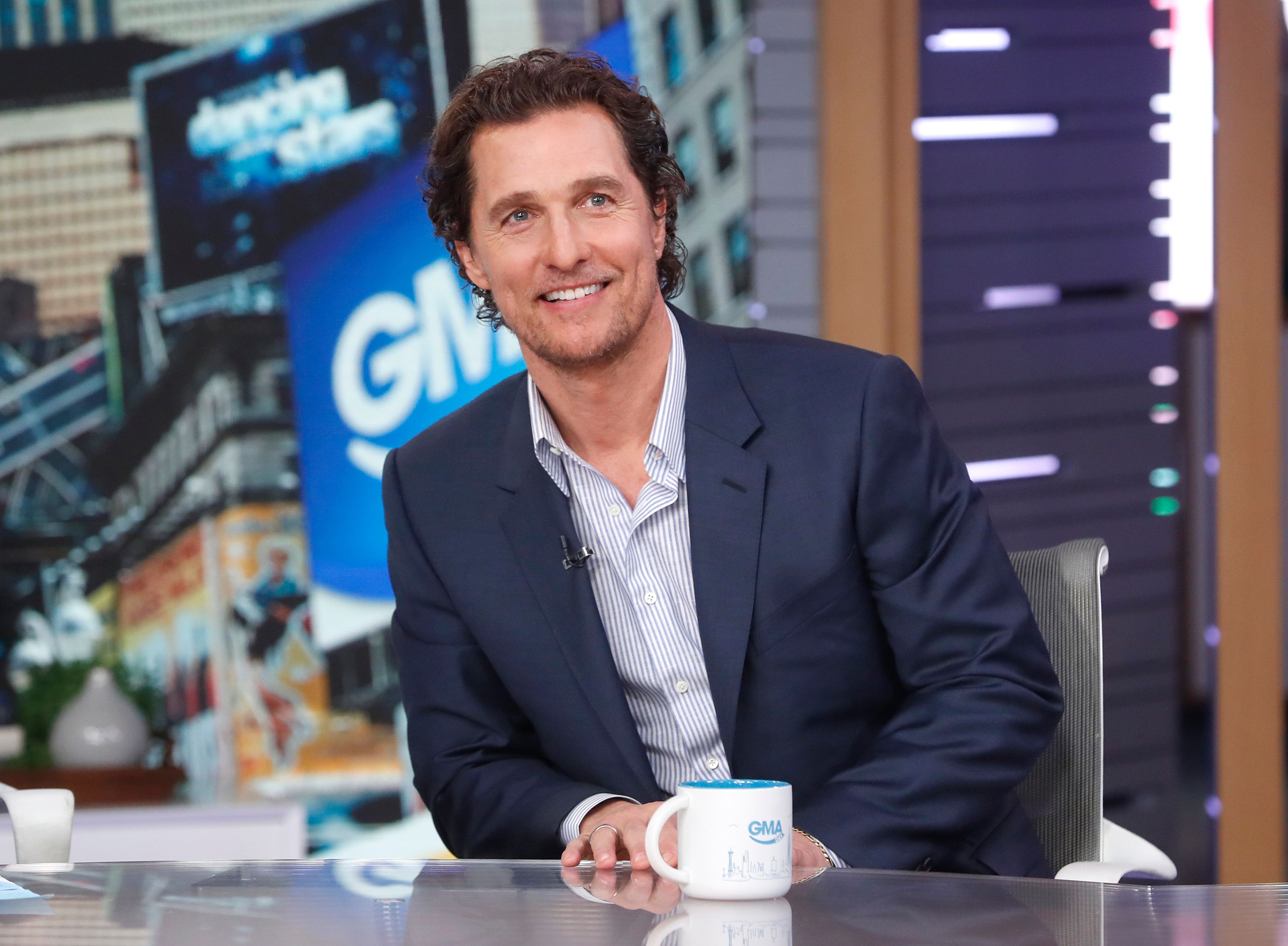 It began with Vida and one of her brothers sitting as they quietly mouthed the words and then moved on to other cute scenes before one of the kids yelled, "happy birthday frackles," a supposed nickname for the "Interstellar" actor. The touching move was captioned:
"A beautiful alarm clock I had today."
McConaughey's wife of eight years, Camila Alves, also shared the same video to wish her man a happy birthday before urging fans to specifically listen to what her daughter said at the end of the video.
The "Ghosts of Girlfriends Past" star is not opposed to his kids following in his footsteps and going into showbiz.
Last month, the actor's oldest son made headlines when a rare photo of him shared showed the striking resemblance he shares with the Oscar winner. In the image which was shared by Camila, the doting mother was seen with her son as he stared into a pan with a large chocolate chip cookie.
Fans had to double-check to confirm that it wasn't a younger McConaughey and took to the comments section to share their opinions. Many described him as a "mini Matthew McConaughey," while others said the teenager was his father's exact carbon copy. 
The actor and his wife have done a great job of keeping their kids' lives private and away from the public's prying eyes. However, the "Ghosts of Girlfriends Past" star is not opposed to his kids following in his footsteps and going into showbiz.
The Hollywood star revealed that he wouldn't stop them from venturing into careers that put them in the spotlight as long as they do something they love and are willing to put in the work.
He also hinted during an interview that some of his children are already into showbiz as he mentioned that they do photoshoots with the eldest taking the Director of Photography position.
During an appearance on Oprah Winfrey's new AppleTV+ show, "The Oprah Conversation," the 51-year-old opened up about his parenting philosophies. He revealed some words that have been banned from his home, which include "I can't," "hate," and "lying." McConaughey also noted that he and Camila make sure they raise their children not to see their values in their parents' fame and wealth.