Miss Georgia Teen USA Declares Her Hearing Loss Is Not a Disability but an Ability
Shayla Jackson is an inspiration to teens everywhere as she has achieved success despite her hearing impairment. The winner of the 2020 Miss Georgia Teen USA recently disclosed how she stays positive.
Shayla Jackson is a young girl from Valdosta with big dreams. She is a star pupil who has carved her name into the pageant world and she's also a social media influencer.
The 18-year-old was crowned Miss Georgia Teen USA and she achieved her goals while living with a hearing condition. When she was three, Jackson was diagnosed with hearing loss, which required her to get hearing aids.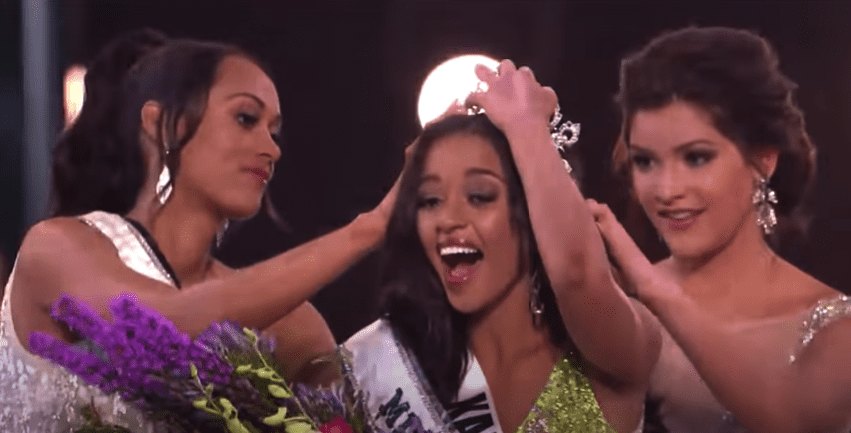 However, the 18-year-old never let that stop her from achieving success. According to the pageant winner, her "hearing was not a disability but an ability" and she disliked the use of "disability" because living with hearing impairment doesn't stop her from doing the things she loves.
Danika Christopherson will be representing Oklahoma at the Miss Teen USA pageant and she also has a touching story to share.
Nevertheless, everything was not rosy all the way for the model. Although the win has given her a lot of courage, Jackson confessed that it wasn't so easy living with hearing aids earlier. She explained that:
"Nobody wanted to play with me on the playground or do a group project with me. It was really sad."
After earning her Miss Georgia Teen USA title, Jackson qualified to compete for the Miss Teen USA title at Elvis Presley's Graceland in Tennessee. The Valdosta resident hoped to inspire others with her story on a national level.
The 18-year-old is certainly not the only one is search of the crown with a background story to tell. Danika Christopherson who represents Oklahoma at the Miss Teen USA pageant also has a touching story to share.
The Lawton teen was being bullied at school and was plagued with low self-esteem. Her struggles prompted her mother to enlist her in the Miss Oklahoma Teen USA pageant and after four times competing Christopherson finally won the title. In her words:
"I went through a lot of things in my life and I know everyone goes through things. Which I feel like being Miss Oklahoma Teen USA is just a representation of me conquering everything."
Earlier this year, the Miss Universe Organization announced that the 2020 Miss USA and Miss Teen USA competitions will be held in Graceland, the home of the late icon Elvis Presley, on November 7 and 9.
Due to COVID safety protocols, there would be no live audience present and the event is set to present the civil rights history of Memphis with special guest appearances by the reigning Miss USA Cheslie Kryst and Miss Teen USA Kaliegh Garris, who will share their experiences as black women in America.