Shawn Mendes & Camila Cabello Become Parents as They Introduce Their Adorable Puppy Tarzan
"Señorita" collaborators Shawn Mendes and Camila Cabello take their relationship to the next level by getting a puppy. The lovebirds shared their furry friend on Instagram and fans couldn't get enough of Tarzan.
Camila Cabello and Shawn Mendes are famous in the music world for their songs and their relationship is a match made in music heaven. The power-couple's romance seems to be growing stronger by the day as they added a new addition to their family.
Mendes uploaded a series of pictures and videos of their newly-adopted puppy on Instagram. The first slide was a close-up picture of the dog while the next slide was a sweet video of Cabello cuddling the pup in the backseat of a car as the "Stitches" singer drove.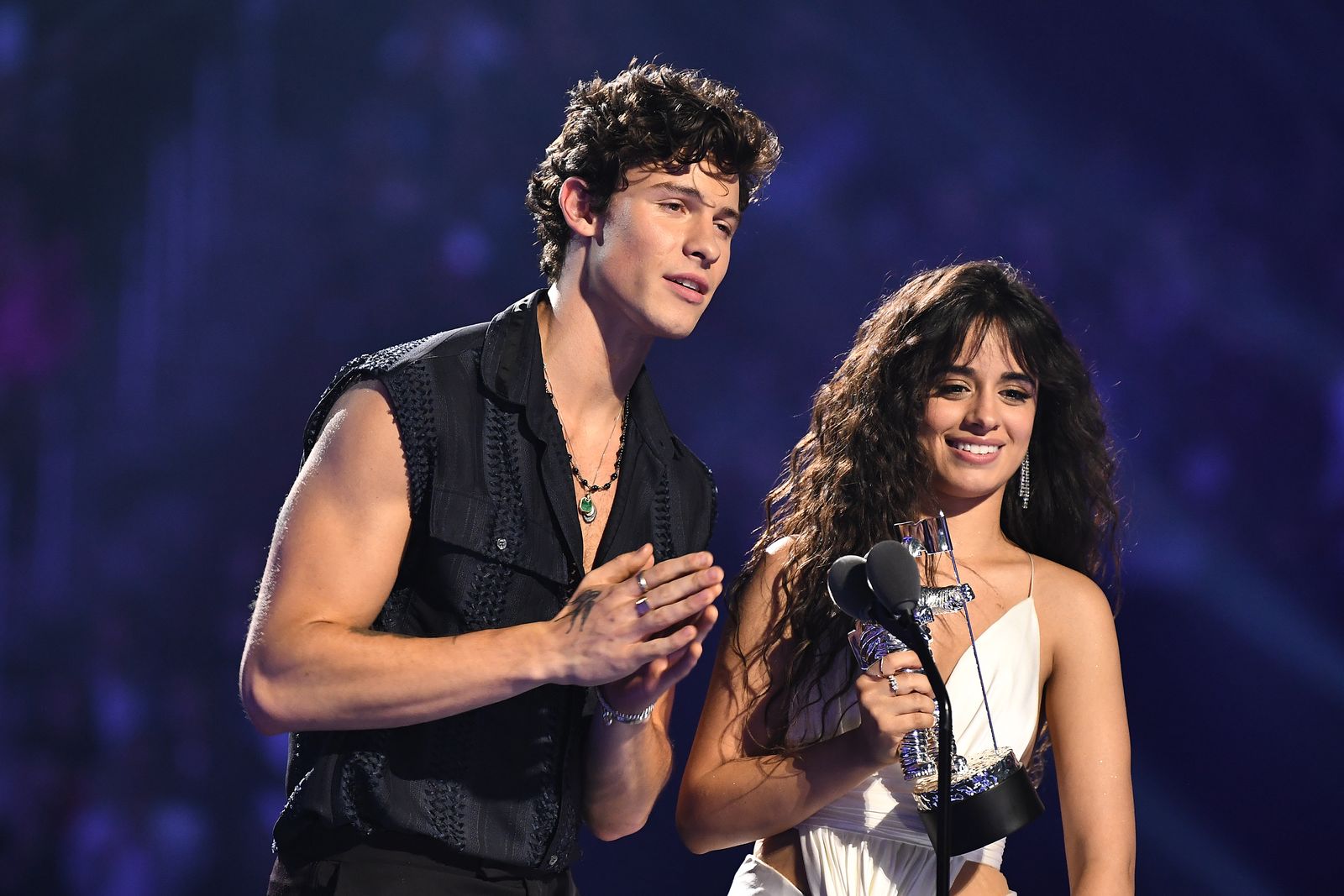 Cabello also shared a precious video on her Instagram which captured Mendes hugging Tarzan with a blanket and she captioned it with a lengthy message where she expressed how puppies were needed during these "uncertain times." The picture post was a short caption that read:
"Hi Tarzan"
Both posts were flooded with several likes and comments from their friends and fans, who gushed over the adorable pup and the couple's chemistry. Their romance officially began last year July and they have been staying at Cabello's home during the ongoing pandemic.
[Cabello and Mendes] continues to inspire others with their romance and 2020 has been a year filled with big changes for them.
In Mendes' documentary on Netflix, "In Wonder" the singer disclosed details about his life including his relationship. The documentary trailer showed a scene where the Canadian singer confessed that his songs were all about his girlfriend and his new album, Wonder is set to be released in December.
During an interview in October, the 22-year-old admitted that Cabello played a huge part in his upcoming album. There were moments where he felt like quitting and his partner was the one, who encouraged him to push through.
This is probably why the former Fifth Harmony member ended up becoming the inspiration for his songs. The famous couple continues to inspire others with their romance and 2020 has been a year filled with big changes for them.
From living together to getting a puppy and let's not forget their adorable Halloween costumes. Cabello shared a series of pictures of their Halloween outfits on Instagram including a shot of the couple kissing.
The 23-year-old was dressed as Nancy Downs from the movie "The Craft" while Mendes costume was a bruised and bloody guy. Besides her PDA posts, the "Havana" singer has been using her Instagram to implore Latino voters to take part in the 2020 presidential election.